These pictures were taken on Jeju, South Korea. It is a volcanic island and the people there use this native lava stone very widely. In the countryside particularly, almost every wall is made from volcanic stones stacked like the top picture. There is a wonderful folk village there, where I snapped these other images.
I have more of these photographs and will follow with another post soon.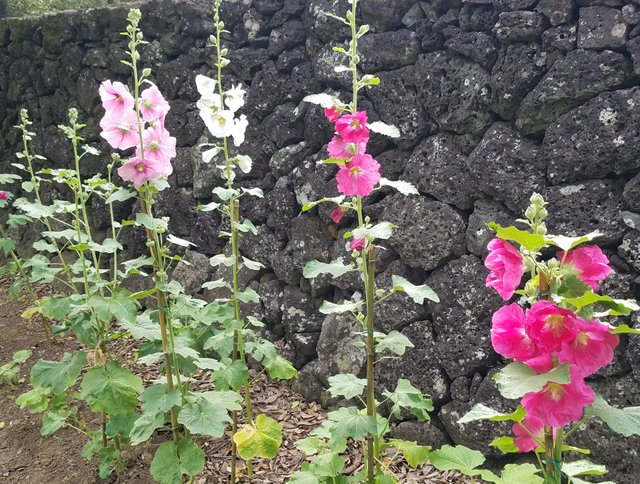 Flowers line a lava wall.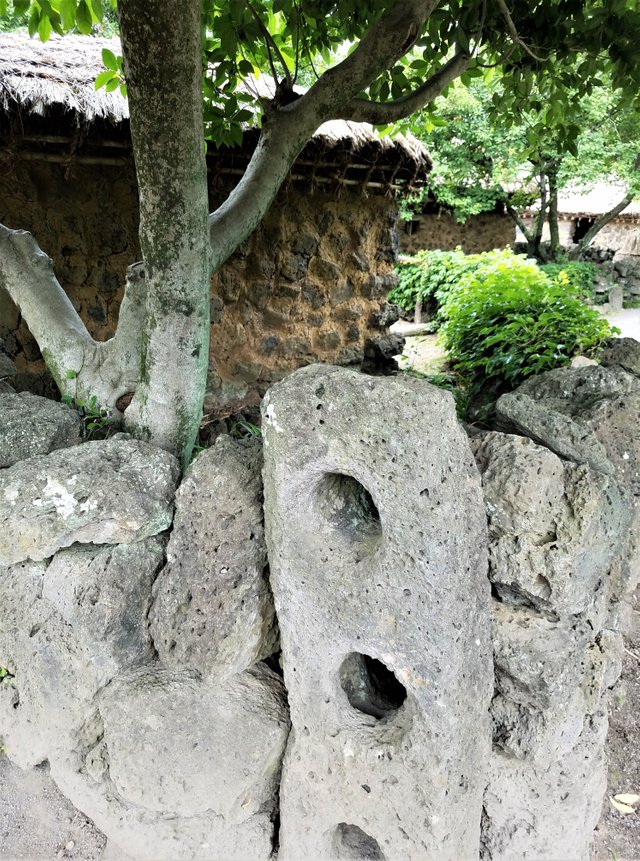 A holed stone in a wall outside some of the folk buildings.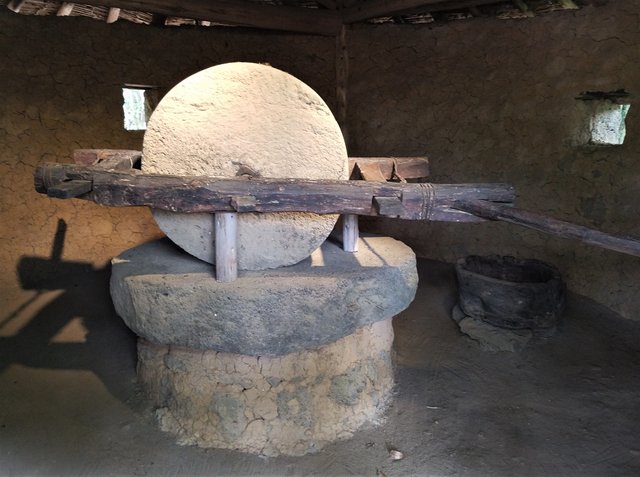 I think it's a mill wheel.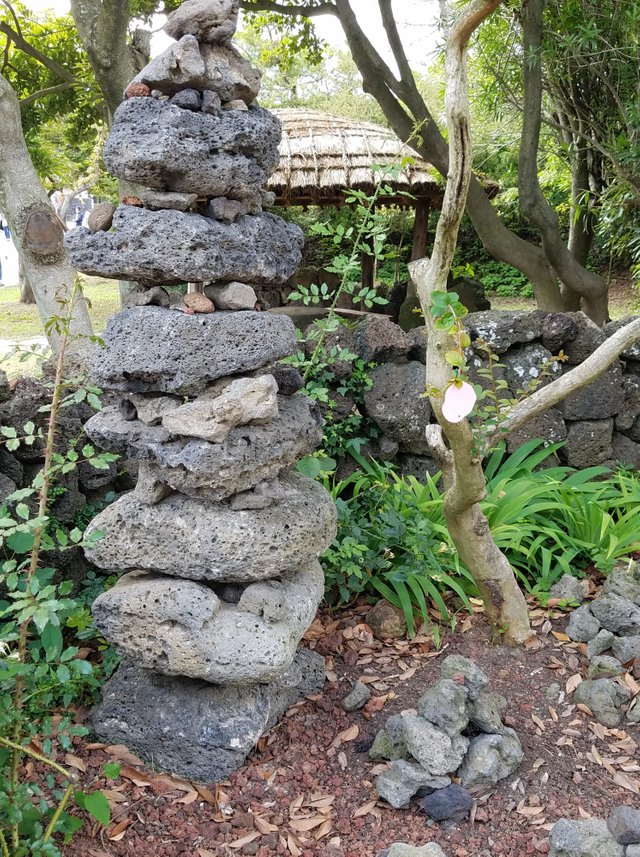 A tower made of stacking stones.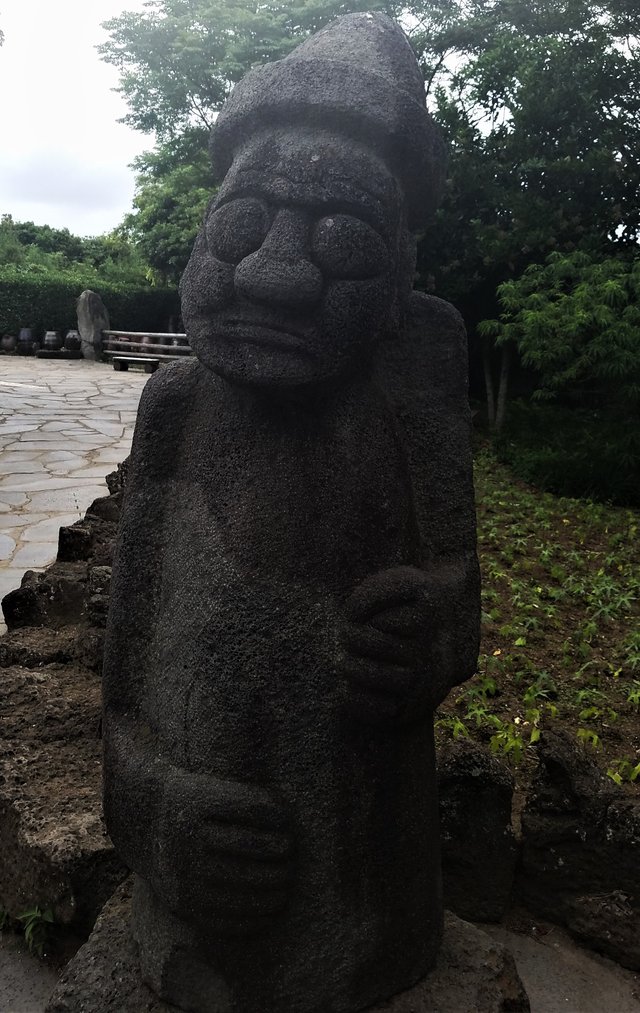 One of the grandfather stones for which the island of Jeju is famous.
All photos are property of the author and may not be re-used without permission. Camera: Samsung Galaxy S8.