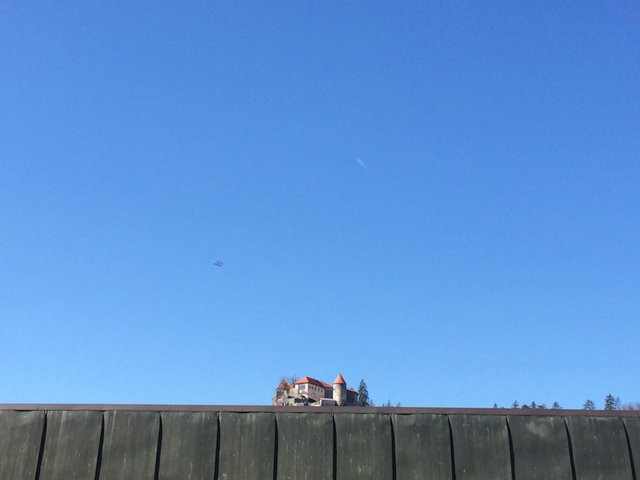 A castle in the roof of the world. That's how I would name my masterpiece. It was done on a lovely Slovenian lake that is the primary attraction for tourist. You just don't see the lake because the roof is before it. Did I mention it was done with my phone?
This makes me even better photographer. Happy if you notice it and give me an upvote.
Yes, please
Upvote, reply or resteem this post.
If you do, I might do it back for you as Steemit grows together with acts like this! Of course good content matters here more than anything else.
This is #original-content and was created solely for Steemit.