Further, in order not to load children with information, we gave them some freedom and went along the path to the next pond, which is located behind the church of Mary of Egypt. This is the largest pond in the estate.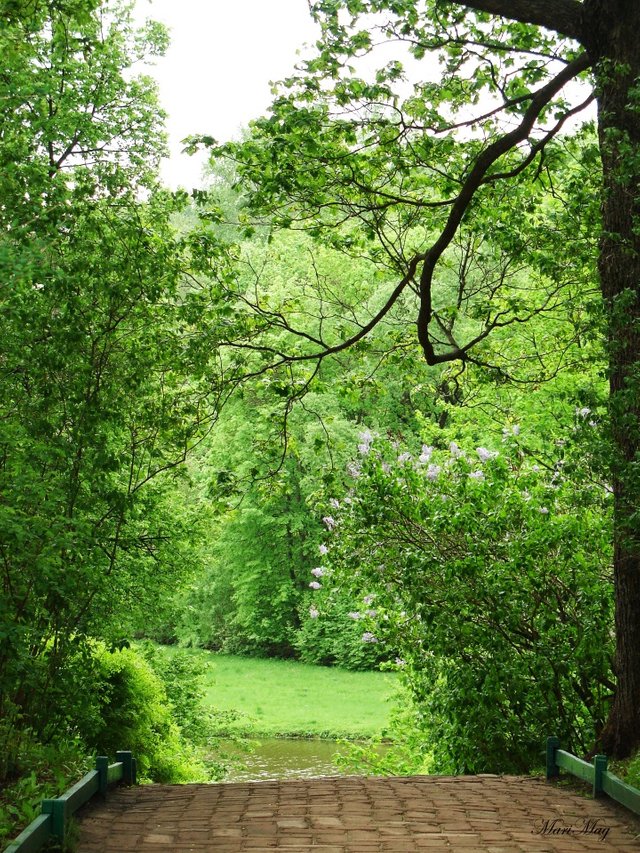 Ducks were swimming on the pond, which you can feed if you want. Through the pond there is a beautiful wooden bridge,
on which everyone was necessarily photographed.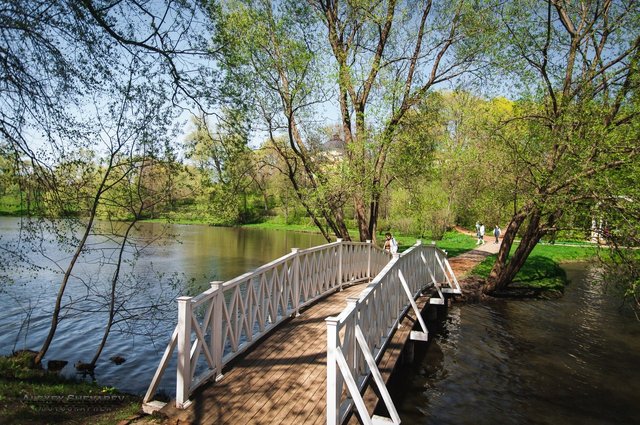 To be continued...
With you was @marimag