Irises have been growing in me for a long time, it's one of those flowers that do not bother ever, and every year they want to start more and more.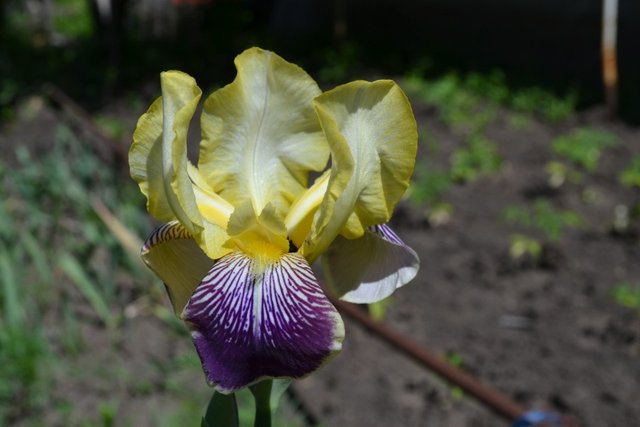 Yellow-lilac came to me by accident. Once I was engaged in the reconstruction of my flower bed under the window,
the old plants were bored and I decided to transplant them here in the courtyard, but not at the entrance, but on the other side, closer to the playground, and put something new on the vacant place.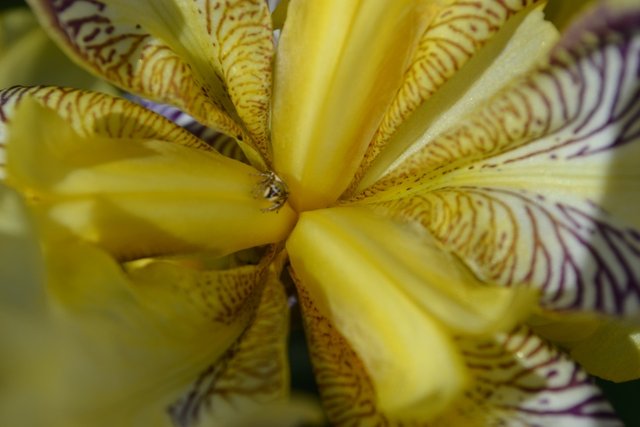 The neighbor saw and offered irises, which she grew up in her dacha.
The same evening they were delivered and planted, and when the blossom I saw all the beauty of this variety. As it is called, of course, I do not know, the neighbor also did not remember, because she did not pay much attention to this, and they grew at it long enough.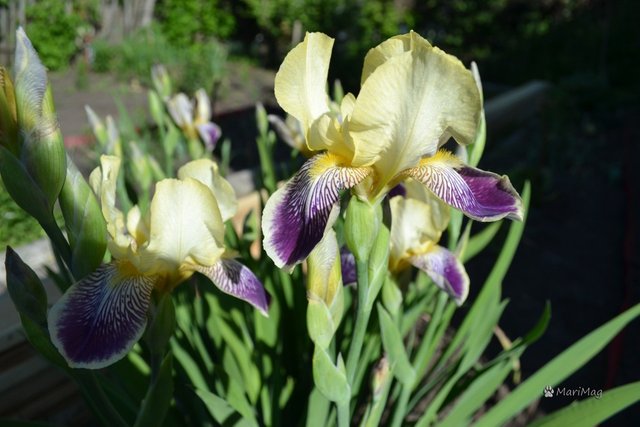 This variety of irises has grown very quickly over several years. As a result, I had to share them with friends and acquaintances.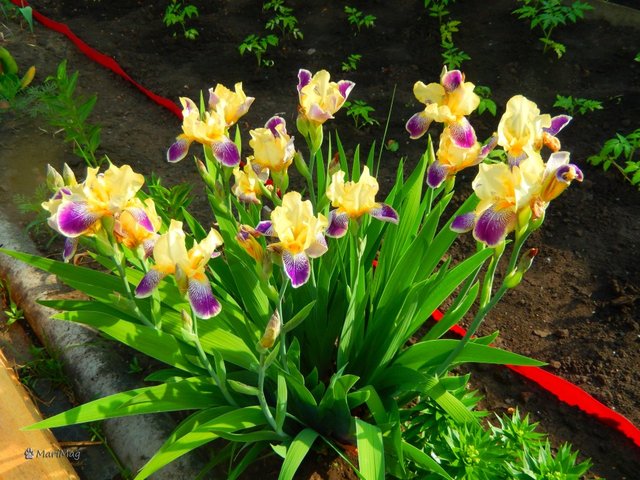 They blossom in one place for a long time, when they grow, you can transplant, a large bush looks very chic when all the flower stalks are in blossom.