Oh maybe you see this title and think this is bullshit but hey this truth i went at the end of the rainbow and find a Pot of Gold!!
You can see the picture if you don't believe me :)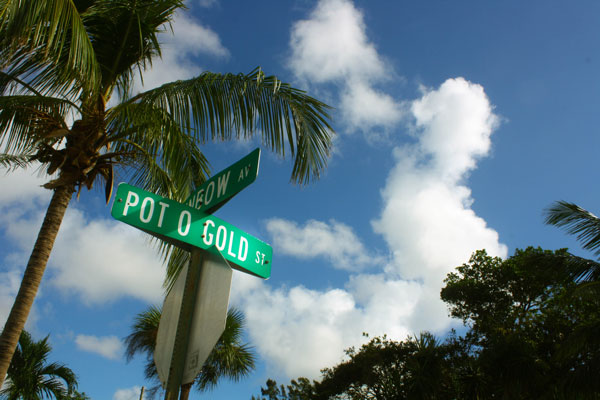 Authored by me 📷✌.
I remember when i told to my boyfriend i was going to the street pot of gold at the end of the rainbow and he laugh because he thought i was kidding.
I'm facinated with the name of this streets and near of here there's a place that calls Jupiter and the names of the streets are related of universe 😍 it's a little far away from where i am now but if i have the opportunity, i show you the pics.
Have a good night!