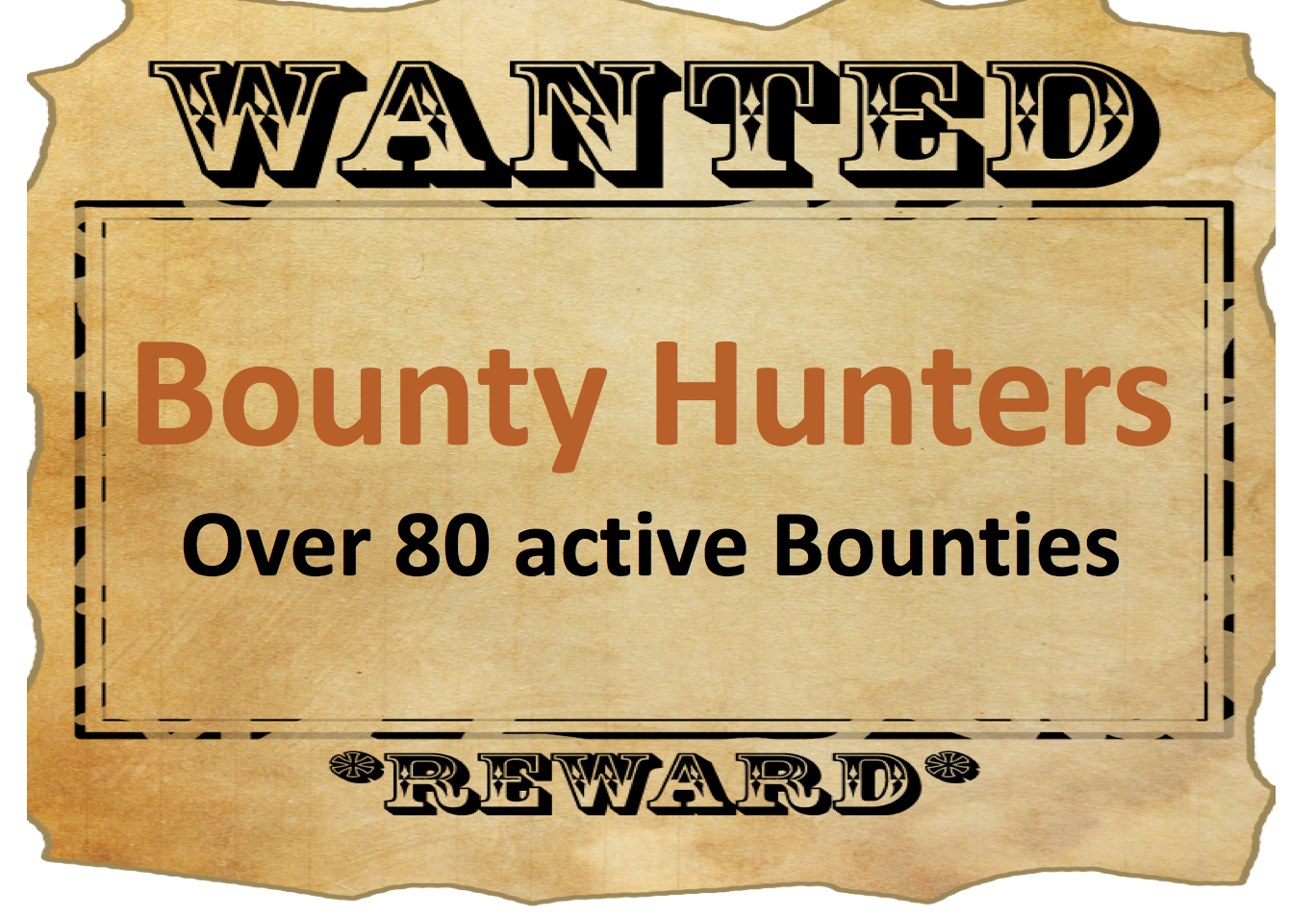 Earn your rewards on over 80 active bounties
We announced "how bounties work" a few days ago. Even though this is a very early version without a real interface more than 70 bounties have been created so far. Most of these are rather small, many less than 1 Steem. Still it may be worth your while to check out these posts and see if you can score some of the bounty rewards.
News about this report
We are currently trying to update this report every other day. Given that bounties run 7 days mostly this should be a good frequency and balance between spam and giving everyone a chance to participate in each bounty.
We changed the minimum bounty size we will include in this report to 0.1 STEEM or SBD. Let us know if you think this is too low?
Make sure to reference your bounty
There have been a few bopunties that have been returned. This is rather odd, since every commenters could just upvote himself at 1% and get all the payout if noone else gets upvoted.
For bounty creators: Make sure you point out the bounty opportunity in your post or better yet your headline. That way you will get more attention and your readers know what to do to earn the rewards.
Also make sure you upvote the right commentaries!