Here's what you need to know about Galaxy Note 9
It's finally here. After relentless leaks, rumors, and more, Galaxy Note 9 is officially out.
The Samsung Galaxy Note 9 is a little bigger, a little more colorful ( with 2 different Colors ) , and a little more powerful than all prior Note phones, but be warned: it's also a lot more expensive. The device comes in two colors in the US, ocean blue (with a bright yellow S Pen) and lavender purple.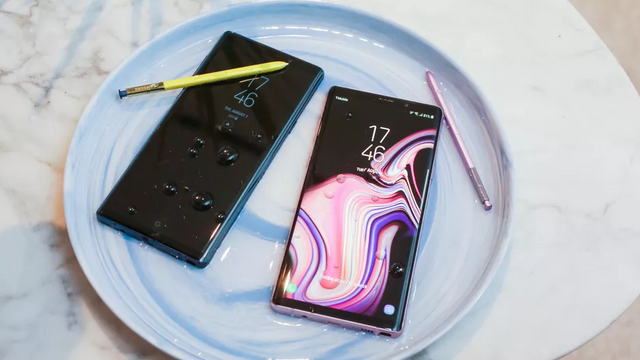 credit : CNET
Here's everything you need to know about the Samsung Galaxy Note 9.
Samsung took phrase " The bigger the better " phrase quite seriously. Note 9 is one of the big phones ( Screen wise and storage wise ) of 2018. With Big 6.4-inch Display and 2960x1440 (18:9) Screen Resolution. And even the 4,000 mAh battery is huge.

Now , Lets talk about storage. S9 comes with two different variant 6 GB RAM with 128GB Storage , another is 8 GB RAM with 512GB Storage. Do you know what is bigger than huge ? Ans- this . This, is bigger than huge.

Now , lets see everyone's favorite specification . You're right I'm Talking about Camera. The camera is better, with a dual 12MP rear setup that has dual-aperture technology, and can record Super Slow Mo videos. AR Emoji is back with some finer avatar customization.
S pen Magic
The new S Pen is the star turn of the Note 9 show, capable of performing Bluetooth-connected magic tricks from up to 30 feet away . Sm Pen can take photos from 30 feet away and even can charge while embedded in the phone.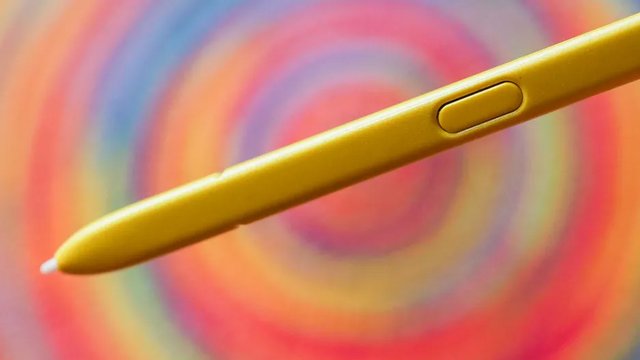 When you do finally drain the Note 9, you'll be able to top it up via wired and wireless fast charging.
Samsung is listing the 128GB Note 9 at $999, and the 512GB model at $1,250 in the US. Price may be vary in different Countries .
So , the price is quite expensive , would you buy this phone at 1000$ price ?
---
| Specification | Samsung Galaxy Note 9 |
| --- | --- |
| Operating system | Android 8.1 Oreo Samsung Experience 9.5 |
| Display size, resolution | 6.4-inch Super AMOLED; 2,960x1,440 pixels |
| Camera | Dual 12-megapixel (wide), 12-megapixel |
| Front-facing camera | 8 MP |
| Video capture | 4K |
| Processor | Octacore Qualcomm Snapdragon 845 |
| Storage | 128GB, 512GB |
| RAM | 6GB, 8GB |
| Battery | 4,000 mAh |
| Expandable storage | 512GB |
Would you buy this phone at 1000$ price ?