I AM AM I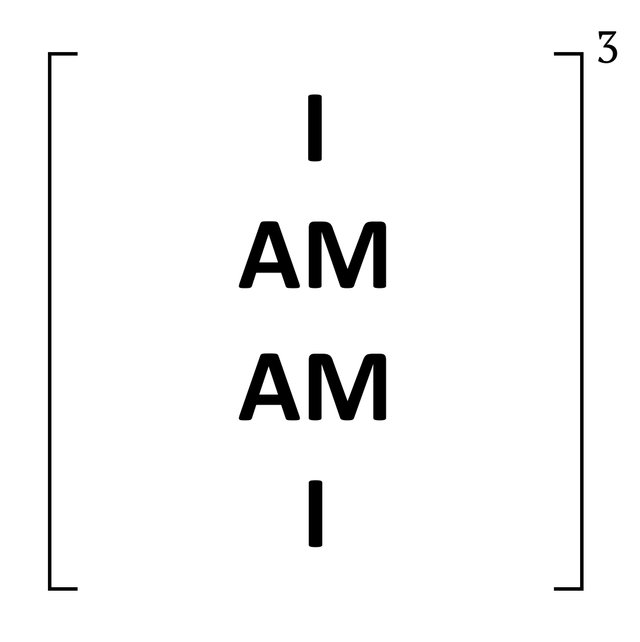 I
AM
AM
I
#i:
(pronoun) the nominative singular pronoun, used by a speaker in referring to #himself or #herself [or #itself].
(metaphysics) the #ego.
(Dictionary.com)
#am: (verb) first person singular present of be. (Google Dictionary)
#be: (verb)
occur; take place.
having the state, quality, identity, nature, role, etc., specified.
(Google Dictionary)
---
Please COMMENT, FOLLOW, & RESTEEM... Thank you for your support!
Always,
Cube
© 2019