As an offshoot of the article It's not Them, it's Us which I wrote last night in support of @denmarkguy's post, I will continue another discussion with a friend in chat about Facebook with the highly esteemed musician, @elliotjgardner.
I spend a lot of time thinking about human behaviour both on and off Steemit as it is this that creates culture, society and all of the communities therein. I have mentioned how having currency attached to Steemit makes it much more real than the other social platforms and how those that come in expecting to do what they do there here, will struggle. There are many aspects and complexities but, this is why Facebook will have a very hard time competing.
Again. Us.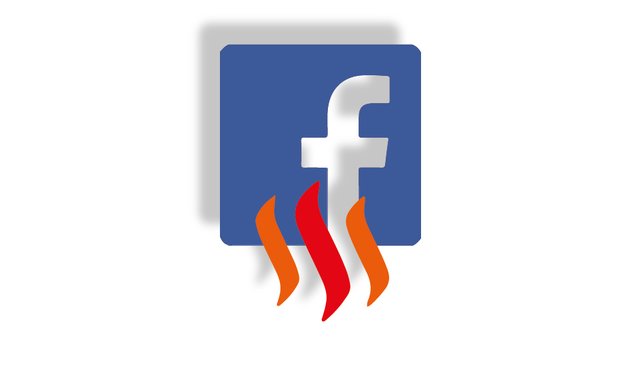 A threat?
People seem to think that all Facebook, Instagram, Twitter and the other plague-forms need to do is implement their own broad-scale monetization process. Essentially, copy Steemit and do the same. But, this is only going to 'work' if all things remain equal but, it is a fundamental change to their models and, human nature kicks in.
Facebook has 2.1 Billion quarterly users, Instagram 800 million monthly, Twitter 330 million monthly with many overlaps. Introduce cryptocurrencies and broad-spectrum ability to earn and a few critical things take place. We see it here and we are only about 40,000 active users.
People did not sign up to the other platforms with the idea that they can earn from it and we see that when those same people cross over here, they quickly shift their ideas and many feel that they should now be earning for offering the same they do there. These people rarely do well at Steemit. But, what happens when 2.1 Billion users suddenly feel entitled to earnings based on a picture of their lunch or holiday snaps?
Humans and entitlements
In 2017, Facebook revenue was 40 Billion. How massive is that? Well, 20 dollars per user in a year. Pretty insignificant if spread evenly but of course, it won't be spread evenly as the same people who are monetized on Youtube and Instagram will also take the lion's share on Facebook. So now, people will see Kim Kardashian post a picture of her lunch on Facebook and earn 10 million dollars while 100 million others do the same for zero. Want to see some angry people?
Then there are the other behaviours that seem inherent when money is introduced which is all of the negative spam and follow4follow, vote4vote, circle-jerking, scamming, good post, sir! behaviours that take place in a quest for a few cents more. 2.1 billion now expect a return, how do they behave?
Ah, then there is the plagiarism issues, the rights of use issues, the who gets what issues as these platforms are based on cross-pollination where people have been encouraged to share the work of others rather than create their own. Youtube is massive in part because places like Facebook are sharing platforms and in order to 'go viral' one must get shared across many. Who gets paid? The creator or the sharer? Perhaps both? Anyone want to see real spam behaviours in play?
What about when suddenly billions of people now are able to potentially earn something and in many places, that something is significant. How hard would you work for a chance at 10 or 20 percent more per year? What does that do to the economies at a local level? Perhaps it is a good thing in the longrun but, it is going to cause some major headaches for the taxman and the ministries of finance. Not that i am overly sympathetic but, when governments struggle economically, their responses are generally poor and the people suffer.
And then, what about privacy itself? How is it going to work with accounts that are hidden groups of friends. Will everyone open up their accounts to the world in the hope for income? The kids too? Will people create private circles of upvoters in the same way they do here, bid-bots, vote trading?
The wrong shape foundation
My point is that introducing value onto such platforms will fundamentally challenge the way the system has been designed and more importantly, the culture of the users who interact there. This means that the behaviours of billions of people will very quickly shift to incorporate something they haven't seen before which will apply many, many unforeseen pressures and consequent failures along the way. It will bring out the absolute worst in some people and perhaps, the best in a few.
With so many things connected and influenced by these systems, implementation would completely change the way the world operates and, if not thought through and prepared well, it is unlikely to be a smooth transition or, a happy ending.
There is also another core problem with these platforms, centralisation. Because they are centralised, rather than the users being responsible for all of the bad behaviours, it is the platform itself who is wholly unprepared to deal with the litany of lawsuits raised of intellectual property, cyber-bullying, scam activities, branding rights, sharing rights, loss of income claims, human rights and of course, censorship.
The can of worms is too big at this point for them to implement in a similar way as Steemit and there are way, way too many worms inside for them to handle. This means that their foray into this area will be severely limited to limit their own headaches. As i see it, that means very little decentralisation and spread away from the core or, those that they want to support. Essentially, not much will change for most people but those already monetized will have a streamlined process and the centralised companies will make more profit.
Steemit's growth potential
And, this is where communities like Steemit will excel and have the potential to capitalise as it is designed to and continually learning and adjusting to combat these factors from the ground up. Users that come in even from the other platforms quickly learn to adjust or, leave and think that the experiment has failed. It has not, it is evolving organically.
The ripples are spreading out and as we face a challenge, we build upon what we know to learn and grow and further develop a culture of inclusion for those wanting to add value. It is far from ready but, it is always moving generally forward.
Culture of the platform and behaviours of the users matter and for the most part at Steemit, the people are involved are more decentralised orientated than the average. They are also more aware on average of the state of the world's economic and political systems and more likely to surround themselves with alternate views than the mass media offers.
It also makes us blind as we are siloed with similar people who are also more freedom orientated and establishment wary. Most of the world is not and they are much more susceptible to the manipulations of the centralised authorities. It is because of that that whatever Facebook offers, they will likely accept but at a decreasing rate until, they find themselves rejecting what they have been fed.
It will be at this point then that true mass adoption of decentralised platforms and currencies take place as they will have finally awoken to the realisation that, there is another way.
More work, as always
When I talk about building this community a large part of the very long-term view is in preparation of building platforms, cultures and communities that are ready to be that other way. A way where many, many more benefit and suffering and oppression is reduced. Sure, it is idealistic and will face a massive amount of pushback but, that is part of the process to develop, the strength to withstand and grow even under extreme pressures.
The reason for so many of our failures as a species is Us and, the chance at success also lies with Us. We are potentially part of the foundation for a shift in the way the world operates or, a footnote as to how it all went wrong.
Taraz
[ a Steemit original ]
Once again, there are many sides to this to consider and I hop that some people do take some time to think about these things here at some level. We have possibilities.