Steem sucks a lot, there really is no denying it. There are so many problems, so many issues within the community that need addressing and so many changes that need to be considered and made that it sucks so much of my time into it. It sucks and sucks.
A lot of people come in here with the expectation that this is much like other centralized platforms where they can sign up and get using without having to do much else. Essentially, most platforms work similarly to a platform game like Donkey Kong where there are levels and obstacles but the user is guided through the maze with no control over where the game goes.
The newer games like MeinKraft Mine Craft seemingly break this convention by creating free-roam worlds but, it isn't actually true. Even though within the game essentially anything can be built, it is still bound by the code of the game and they create channels that influence at the least but generally dictate behavior.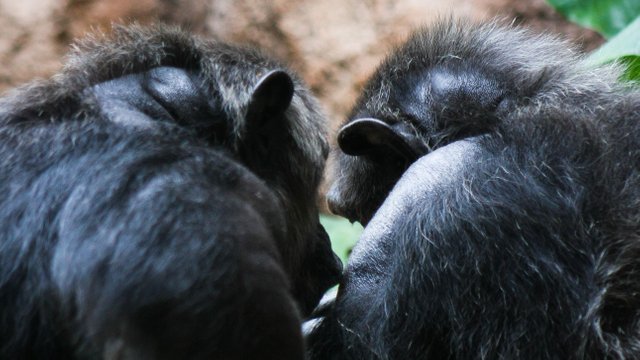 Steem doesn't behave like that because of the decentralized and largely opensource nature of the system which means the possibility to create and experience here is much more free than any other social media site in existence, as far as I know. Yes, competition is coming, arrived and is closing in.
But, this freedom goes beyond the ability to create content or even apps, there is a chance to directly effect the community in any number of ways by building projects, initiatives, discords, and whatever else to gather people and to greater and lesser degrees not only effect their experience on the platform but, effect the platform itself and the way it operates.
Spend enough time here and you will not only see what goes on in the real world replicated, you will start to understand how to influence it too and perhaps learn methods and approaches to changing interactions in the real world. If you are spending a lot of time here and this isn't affecting your behavior in other places of your life, you are likely not paying attention to the crossover possibilities.
What I find is that the more I learn about the mechanics of how this place operates and how the community moves and changes over time, the better I am able to predict behaviors and affect change in the workplaces I operate in for my business. Over the last year, there has been quite a lot of overlap between Steem and my business approach in several areas and my real world job has seen companies make some large improvements in their day to day operations as well as the overall feel of the workplace.
People are slowly taking more responsibility for themselves, relying less on others but, more actively seeking for collaborations with others rather than lone wolfing it. Essentially, there is a growing sense of trust between people and even though there are some very stressful circumstances, the sense that each player is doing their best to make sure that objectives are met and, they are met together, not despite other players. This is especially notable in the middle- to upper management levels I work with.
There is still a division that is essentially the Us versus Them mentality between management and production staff but, this is mostly the legacy of the past and the expectations held that maintain the status quo. But, even this is slowly changing as the interaction line between office and factory floors is being blurred. and conversation is becoming more effective and therefore, relationships are becoming stronger.
Pretty much, our entire world has been set up like Donkey Kong with a series of platforms to reach, ladders to climb and barrels to jump in order to advance through it. It is an engineered system that is always going to favor the creators of the game and no matter how good you are at playing, we are all still within the system of it.
The only way to be outside of the system is to stop playing the game and, change the game played. Not just play it in a different way because that just means that a few tweaks from the designer and, we are jumping barrels again. Changing the game is often spoken about when it comes to technological advancements but, how many truly do change the game?
The difference in the technology introduced this time isn't that it is a product that is brought in to enhance our place within the platform, it is a new platform that is built from the ground up from the players themselves. Yes, there are still rules and it still has to go through a process of development alongside the current system but, it is a process that can be directed by users. With enough development and support, this has a chance to make an entirely new game that is driven by mass interaction rather than a narrow peak dictation which level we must aim for next.
The status quo situation now is one where the masses are essentially ignored and controlled by a very few. Decentralization slowly increases the inclusion rate of people who can have a growing influence on the systems in play until at some point, a critical mass is reached and the scales can tip. It isn't going to be an easy task nor is it going to be a smooth transition which is part of the reason the status quo position can hold so firmly. Humans aren't designed to put themselves into discomfort and if changing the system is made to look painful, very few are going to make the changes necessary.
From my perspective, the reason this place sucks so much of my time is that it provides me with a pool of knowledge and resources that continually connect to the changes happening in my real world position, changes that I am both noticing and affecting. A lot of the problems Steem as a platform faces are identical to what the real world faces to because, people come in and play this place like Donkey Kong so as to get the value to buy back into the status quo at a higher level, rather than build it into a new game that has yet to be seen. One that has the potential to benefit and empower countless more.
None of this happens overnight though and it is likely to take much longer to mature than I have years left in my body but, don't all great movements? We forget that those empires that got torn down in the past took centuries to come into existence and, get take out again. Very few large scale movements truly reach their goals within lifetimes and even though we have the added support of lightning fast communication and knowledge sharing, so do the empires trying to maintain their status as rulers.
If there is is one thing that people should aim to do here is, think differently. Different thoughts lead to different results.
Or, just keep jumping barrels thinking you are getting somewhere.
Taraz
[ a Steem original ]