How many people feel affected by the drop in crypto prices? Depressed? As of this very moment, has your life changed significantly? For me, not much has changed as day to day, my life is not dependant on the fluctuations of the prices as I am thinking long-term across the board. The frustrating thing is that I have no moves to make, I am in a holding pattern for who knows how long. Doubly frustrating as I would love to have a little to buy a little more.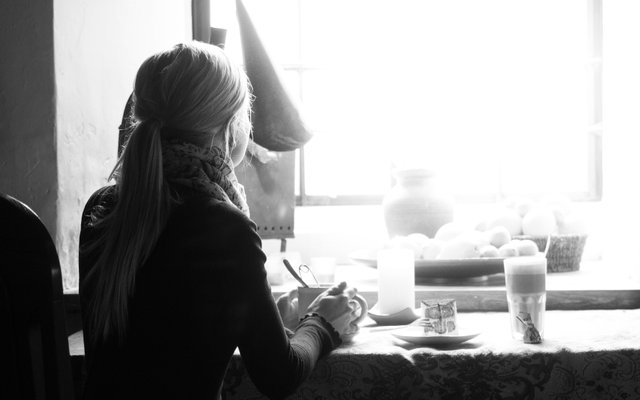 The problem I find with many though is that they quickly start to rely on this as an income of sorts and when times are good, likely expand their lifestyle in the same way they might if they get a pay rise at work. This is too volatile for such luxury in my opinion and when it dips again, they will probably find themselves short. I think that overall for most, crypto is too immature as a market to rely on it for basic parts of life. I do understand if there is very little option in life and every little bit counts, no matter where it is from but, reliance on it should be approached with extreme caution.
There is an impatience associated with cryptocurrencies that I have not seen so much in other areas of life, a long hold is a month, a week dip an eternity. Everyone is in such a rush for this all to make their dreams come true that they are too quickly thinking that it has happened already. I am yet to meet anyone who doesn't want this to change their life in some way, to help them increase the quality or decrease the suffering in everyday experiences but without patience, it is unlikely to help them get there. Patience is the key to all of this really, that and short-term thinking.
Yes, I know I often say think long but, in the short-term it is important to set up life so that patience is possible, that when there are massive dips, there is no need to panic sell and some kind of backup plan that doesn't rely on using crypto to fund it. Yes, I understand it isn't always possible but what I find is that more often than not, there are always jobs to be done though, they may not be glamorous. This of course is heavily dependant on where you live in the world.
But, I know people who have come into Steemit in the last month or two and have very quickly taken their first payouts to better their current situation and during the dips, talk about losses. Technically, compared to their month before Steemit providing anything at all, they are still up and there is still improvement in quality of life albeit, at a lower level than when SBD and Steem were much higher than today.
Of course, in the long-term, these people's dreams of crypto significantly improving their lives are minimised heavily as they are spending an appreciating currency that is currently near the ground floor as if it will not climb. Sure, it may not climb and all the markets will die forever and ever but, I will be patient a little longer myself.
I was in chat and was asking people of they live off crypto and although some might use a bit here and there, it seems that none actually rely too heavily on it in their day to day lives to get by. What was also interesting to hear is that for the most part, people would rather live on very little and suffer short-term for a chance at the long-term dream.
I feel the same about this. I have suffered and struggled before and know that I am capable of taking more if needs be. As long as my baby has her immediate needs taken care of, I am quite able to live off noodles and rice with tomato sauce if I have to. Sure, things are not to that point yet for me but, I am emotionally and physically prepared for it. Even though I run a small business, if I am forced to take a second job I will, and I would rather do that to make ends meet in the short-term, than sell crypto holdings.
I have some plans if this all works out, just like everyone else and some of the plans are impossible without it. Without winning the lottery, I do not see another way where I am able to have a chance at this kind of future freedom and from my calculations, even with the volatility and uncertainty, the likelihood of this being the winning ticket is much, much higher than buying an actual ticket in a lottery.
I am hoping that as many people in this world are able to benefit and realise some of their dreams from this in the future which means, no matter how bad things get, they have to hold some, even just a little. If nothing else, that little is a light at the end of the tunnel and in a year or ten, you might really appreciate the warmth it could provide.
Taraz
[ a Steemit original ]