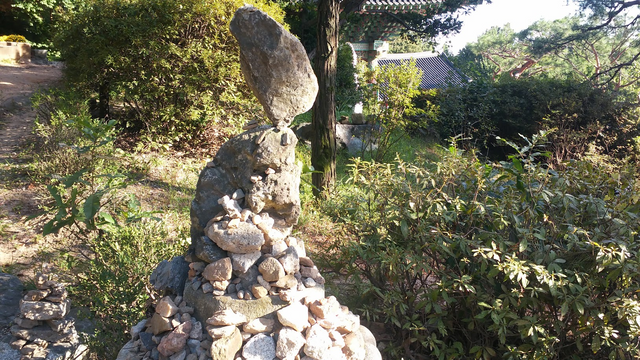 Balance
After the Lunar Thanksgiving (Choosuk) my son and I visited Pongwon temple and Ansan mountain in Seoul to get some fresh air. I recommend a long walk in the mountain for anyone and everyone. This is the only thing that keeps me sane here. A lot of stress goes on during the holidays. I teach fifth and sixth grade elementary school kids. I was shocked to come back to school to hear the news that a sixth grade elementary school girl committed suicide in a school nearby ours. https://www.huffingtonpost.kr/entry/suicide_kr_5bb314bee4b0ba8bb2107935
I'm not sure but I think the kids need more opportunity for open communication, especially with their parents. There is a lot of pressure on kids to perform. My own kids got a lot of stress from grandparents who say they worked the country out of poverty to bring them opportunities so don't waste them. My boys tell me that after school all of their friends go to learning academies until late in the evening. It's the same with the kids at the school I teach with. So many eat dinner alone and then come home late in the evening. Parents work hard to give them the things that they want but neglect the one thing the kids really need, parents. A big part of my absences in Steemit is that I need to be with my teenage boy now. He is multi-cultural and needs the western side of life as much as the eastern side.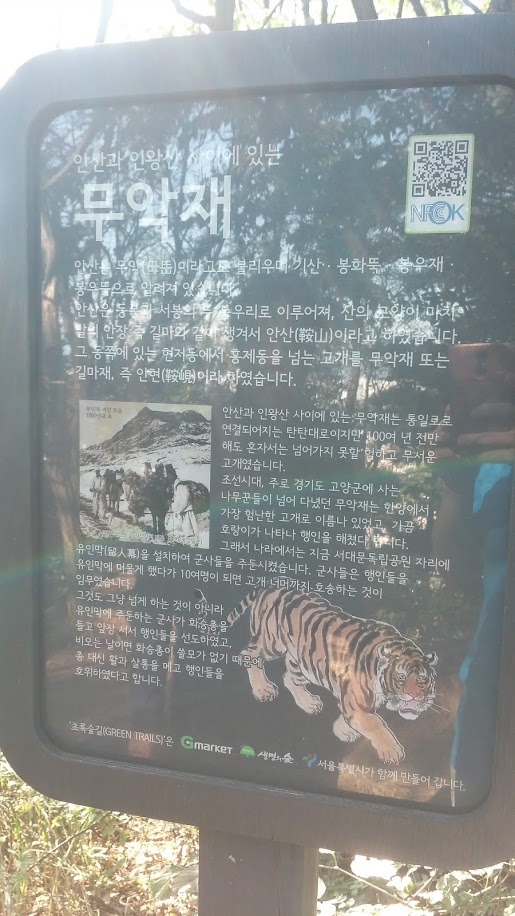 Tiger moms
My wife is not the only Tiger mom in Korea. Kids learn more when they experience things first hand and that means failure as well. Tiger moms get involved in everything the kids are doing and make sure they succeed. We found on the mountain that tigers once marched on this land so they are no strangers to Korean history. It's just that now they have evolved to have two legs and a strong disposition towards academic success.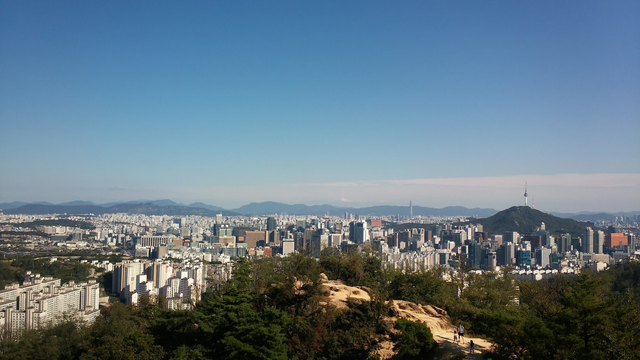 Perspective
The best part of making it to any summit and looking down and seeing that the world is really nothing but a set of toys. The "huge" 123 story Lotte tower in the background is nothing but a blue Popsicle standing out in the background.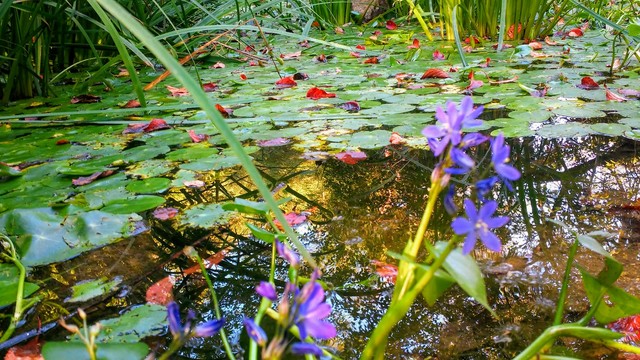 Reflect
Coming to realize where you came from and where you are going takes some quiet time and reflection. Just letting every day pass and blend into another day gets me nothing but older. Reflection helps me to deal with what happens and move on.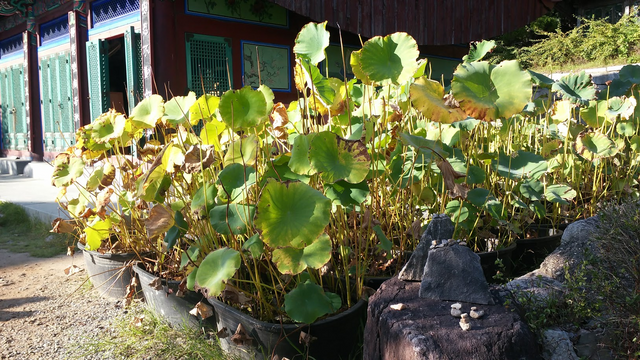 Beauty in Muddy Waters
The water lily in the temple is the flower that grows from this muddy water. It just goes to show that the most beautiful things don't grow up from what consider to be pretty but from what is murky and muddy. Each day we learn life's lessons.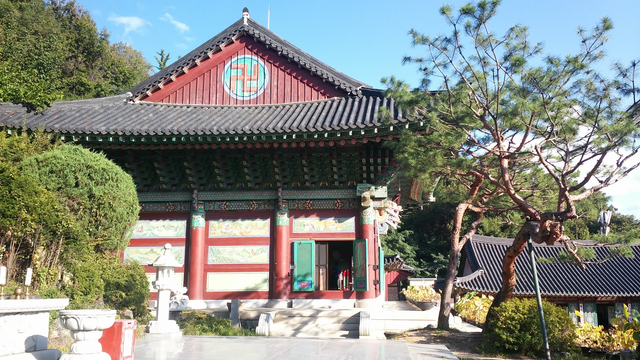 Open minded
I'm not Buddhist but there are a lot of life's lessons to be learned at the temple. They are my neighbors and if we are going to live together we need to learn from each other.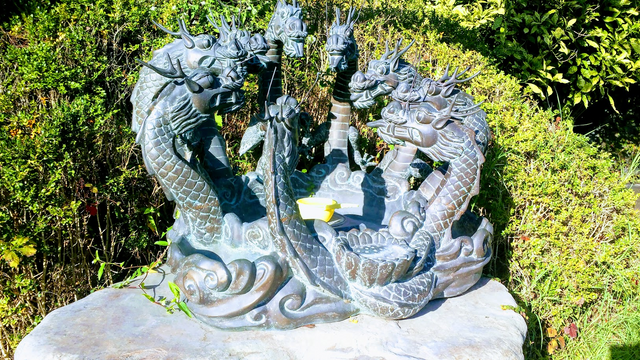 9 dragons
For clarity and enlightenment. These dragons are always there. My son pours them a drink when he passes by. Even when he was little he wasn't afraid of these dragons but curious and pretended to give them a drink saying that they were "thirsty."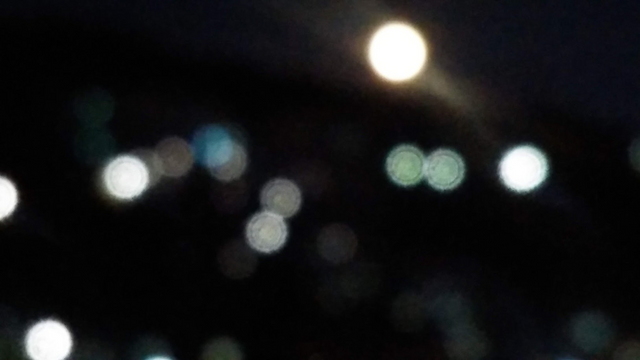 Focus
So many lights twinkle in the autumn night sky but only one is the full moon symbolizing the blessings of harvest and thanksgiving for another year.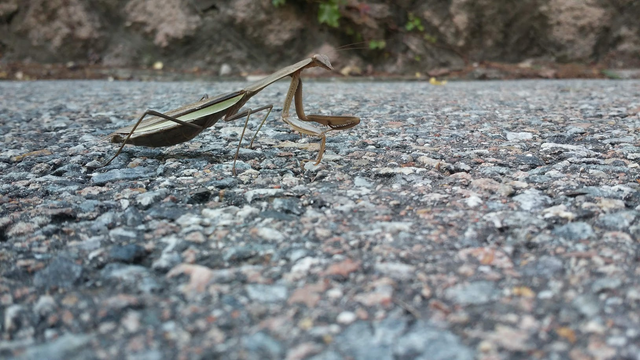 Stir Preying aftar all these yars
Mantis was here when we left for the Lunar Thanksgiving and he is still hanging around. It is starting to get cooler in the evening and I don't know how Mantis will survive. Maybe he will go in hibernation. Anyway... I'm sure I will see him again next summer.
Until next time,
Peace,
From,
Mineopoly
All pictures here came from my dying cell phone. I nominate @buddha and @sidhartha to make an entry to Comedy open mic round 32. You can make up to five entries this round.