Is This A Cat Pic? Or Something More...
Imagine yourself chilling as hard as a cat.
When I see my animals basking in life, I try to put myself in their mindset... Not a lot going on, but that's the point.
This is Midge. She's enjoying the moment by the fire as rain attacks the roof. That's a good analogy for life.
We can enjoy some peace in our minds even while slings and arrows batter our lives.
Haha that got deep quick.
Relax everyone, it's just another cat pic.
Much love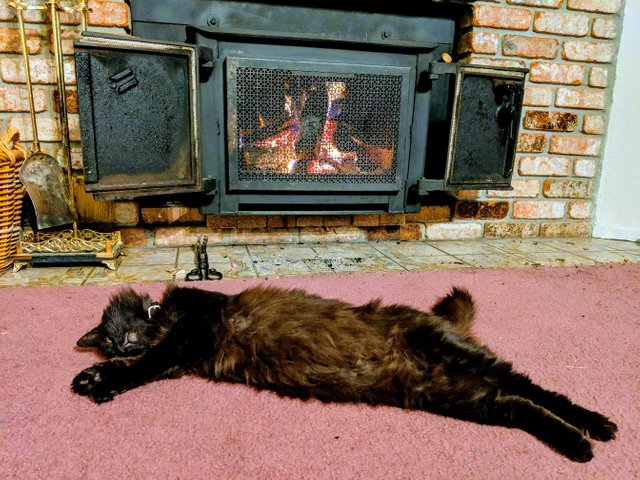 Posted using Partiko Android