Fundamentally speaking, are we naturally good or bad? Have you ever asked yourself that question, or look at you for an answer?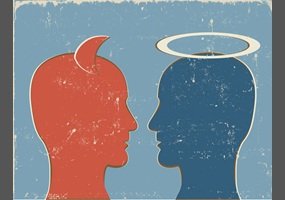 I took a communication class in college because it was part of my curriculum. I was very skeptical about it...here I am, paying thousands of dollars for college, and I have to take a class on something as basic as communicating. Yet it was by far the most rewarding class in that it made me and fellow students look at things in a different way.
The teachers were a duet, husband and wife, so the chemistry between them was so enjoyable that it made me as a student want to pay attention and not miss a thing. It challenged me, it made me want to contribute not for the grade, but for the knowledge, which I wish would've been the case for all the classes.
During one of the lectures, they asked this question, is human nature good or bad? Are we naturally good or bad? The consensus seemed to be that we are fundamentally good. Even a bully, a criminal, a terrorist became the way s/he was because of varying circumstances: upbringing, environment, influences etc. But even they, in the very beginning, were an innocent, good person that was moulded into all this evil by external factors that had nothing to do with their fundamentally good nature.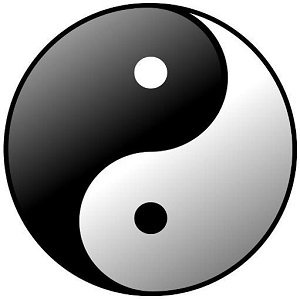 That all made sense until the teachers zoomed out a bit, instead of focusing on a terrorist or a criminal, to focus on a day to day 'regular joe' in a normal situation. They asked us something that we connected with on a more daily basis, where we were the actor rather than the viewer.
"When you go to a gas station, a convenience store, a book store, and the man or woman behind the cashier doesn't make eye contact with you, doesn't smile, talks very bluntly, doesn't say please or thank you, what do you think of him or her?"
Having been in that situation myself many many times, I realized I would always assume the negatives, that he is an ahole, she is a bi*, they are bad people who don't like people and that's just who they are. Sadly, so did the rest of the class.
Then the teachers asked, "do you ever think maybe he or she is just having a bad day? Maybe they got a phone call that their dad is in the hospital, they don't have money to pay the rent and the bills this month, that they physically don't feel well?"
Needless to say, I felt very embarrassed about my jumping to such negative conclusions under similar situations. I felt that maybe I wasn't as naturally good as I thought. And so did the rest of the class.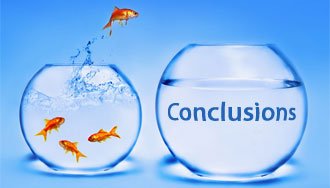 It is an open ended question, are we naturally good or bad? What I can say is that I am a better person thanks to that communication class I had to take in college, that lecture I did not dare miss because of such lovely teachers. I always ask myself those questions when I deal with a difficult person. Maybe that maniac driving so fast is just rushing to an emergency, maybe that a**hole pushing me on the street couldn't sleep last night because of his baby and is now rushing to work, maybe that cashier finds it hard to keep smiling after 8 hours of work and she still worries if she will make ends meet.
All in all, I think we shouldn't be so quick to jump to conclusions and I think our human nature is good. If not, I think that change starts with me and you.