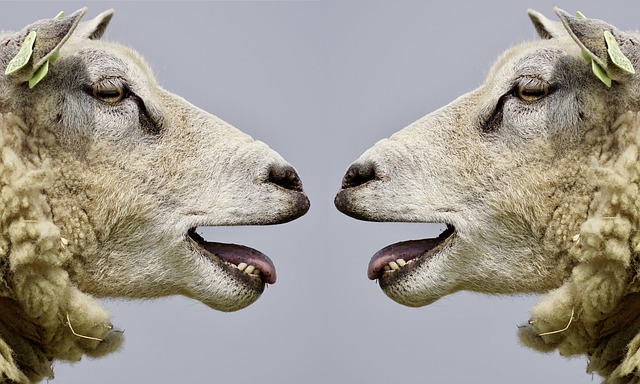 I've always had the feeling that sitting behind the computer changes the way we communicate with each other.
In discourse analysis there is a concept called face, which refers to a person's desire to have their own self-image be appreciated by those they interact with. Furthermore, the "politeness theory" states that politeness is used by people to communicate something face-threatening (attacking the person's self image), but in a manner that allows the hearer to save face. For example, an interaction may look like this: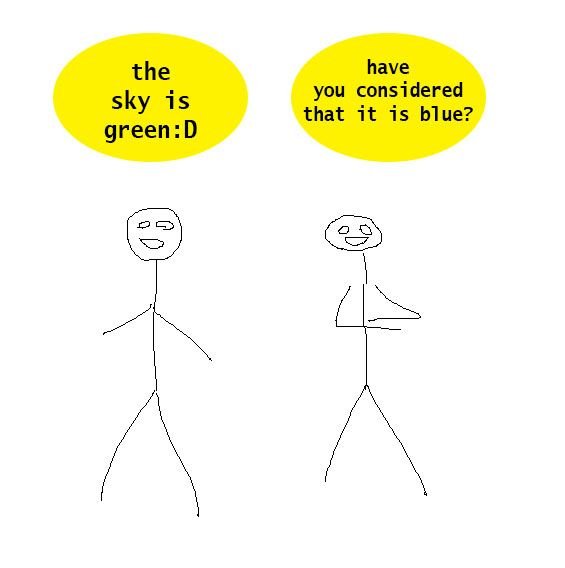 In this ultra realistic drawing I made, the handsome man on the left is not insulted by the more rugged, wholesome man on the right. Instead, he is
politely
asked to reconsider his erroneous statement.
But why is the concept called face? In my opinion, the reason is two-fold: Firstly, it is very easy for us to determine delight, embarrassment, shame, happiness, pain and so on through others' expressions. Secondly, seeing emotions on another person's face influences our own emotions (empathy); when we see happiness, we feel happy, when we see (or cause) embarrassment, we can't help but reciprocate that emotion to a certain degree.
Simply put, seeing someone's face makes them relatable.
My belief is that the lack of politeness sometimes observed on platforms such as Twitter and Reddit, may be caused by the fact that we are not communicating face to face.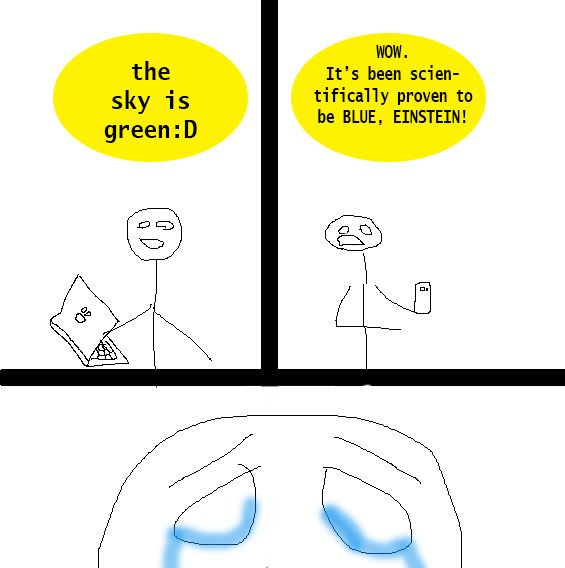 Handsome-man is sad. Rugged-man can't see face so doesn't care
Sure, debates can get heated, but how often do you see the kind of vitriolic back-and-forth in real life compared to the daily arguments on political Facebook posts, or in the comment sections of most news articles?
This brought up a question: does the monetary incentive on Steemit serve to restore some of the politeness that is sometimes missing in online discourse? In my short time on Steemit, I have observed a healthier exchange of ideas and an overall more positive community than other social media platforms I use. These are of course the observations of one person, so bias is likely a factor.
Nevertheless, while I have seen people disagree with one another, I have not seen much outright insulting or disrespectful behavior amongst the Steemit community. Then again, I've only been here a month! Whether this is due to the smaller userbase, or (as I suspect) the mechanics of the platform, time will tell.
What are your thoughts on the matter?