Three Way Philosophical Separation of Piper Nigrum
Purpose of medicament: To assist an imbalanced central nervous system in regaining homeostasis.
The Process: I began with the separation of the volatile Sulfur. I used 166g of dried herb which was macerated at room temperature in the dark for 24 hours in a menstruum of water. At which point it was transferred into a sand bath and heated to sweat out the volatile Sulfur.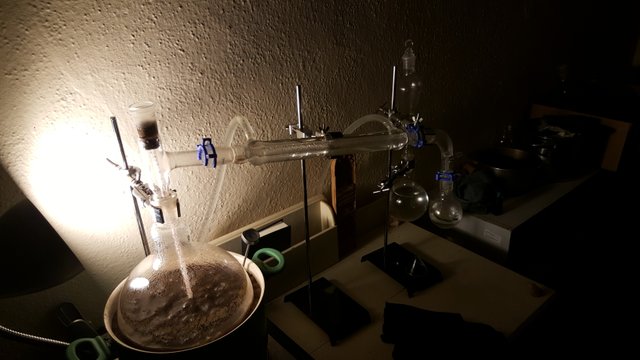 After there was no more Sulfur entering the receiving flask I then added 20g yeast (Lalvin EC-118) && 680g local honey and corked the flask with a gas exchange airlock and began the fermentation, which took almost 2 full months to finally stop with all activity. When the peacock's tail was full, I strained the herb from the ferment, added a bit of distilled water to close off head-space and reduce oxygen contact disallowing for optimal conditions for acebacter[microbe which metabolizes ethyl-alcohol into acetic-acid (vinegar)], and corked off the ferment to be later rectified.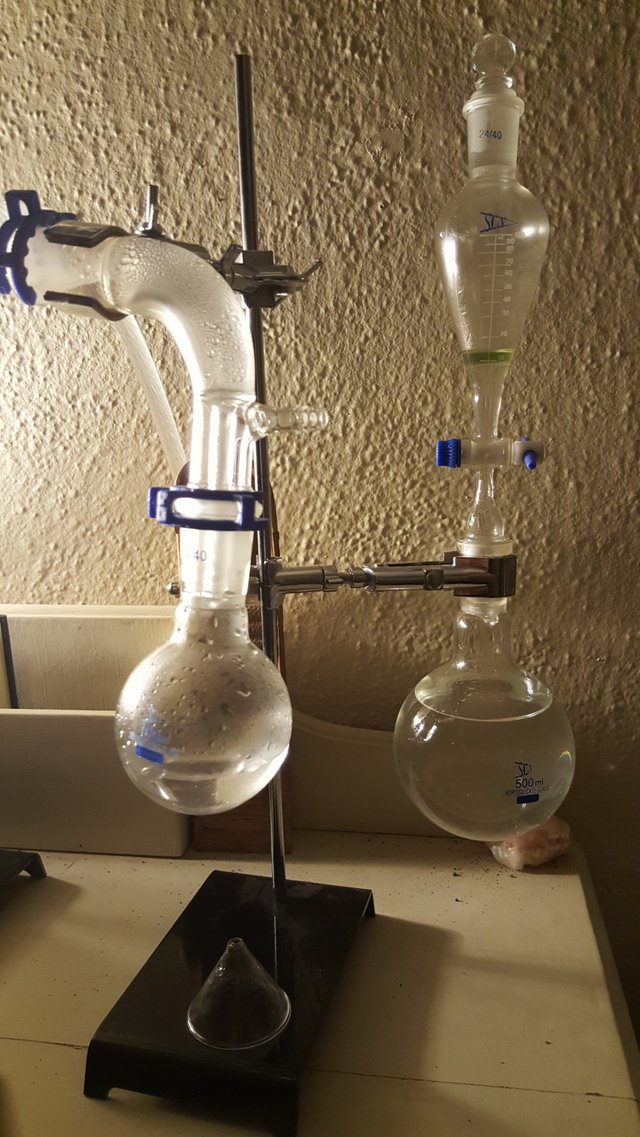 I dried the herb and prepped the herb for calcination. Here I burnt down the herb into blackened ash.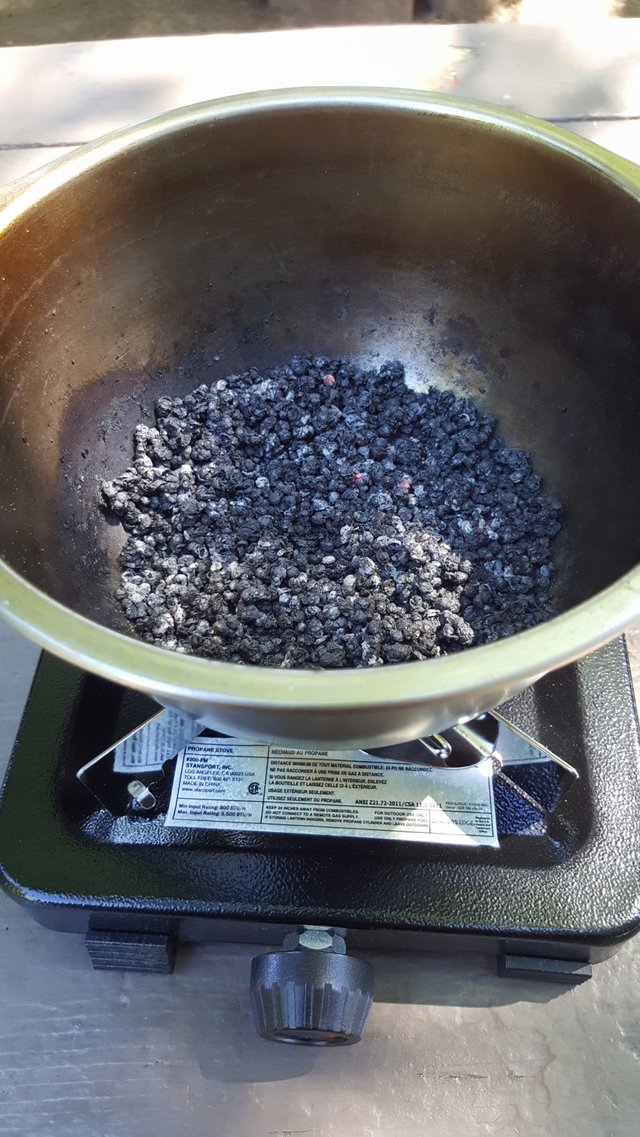 I then added extreme heat, under careful observance as not to fuse the constituents that I am seeking to rectify, until the herb would turn white no more.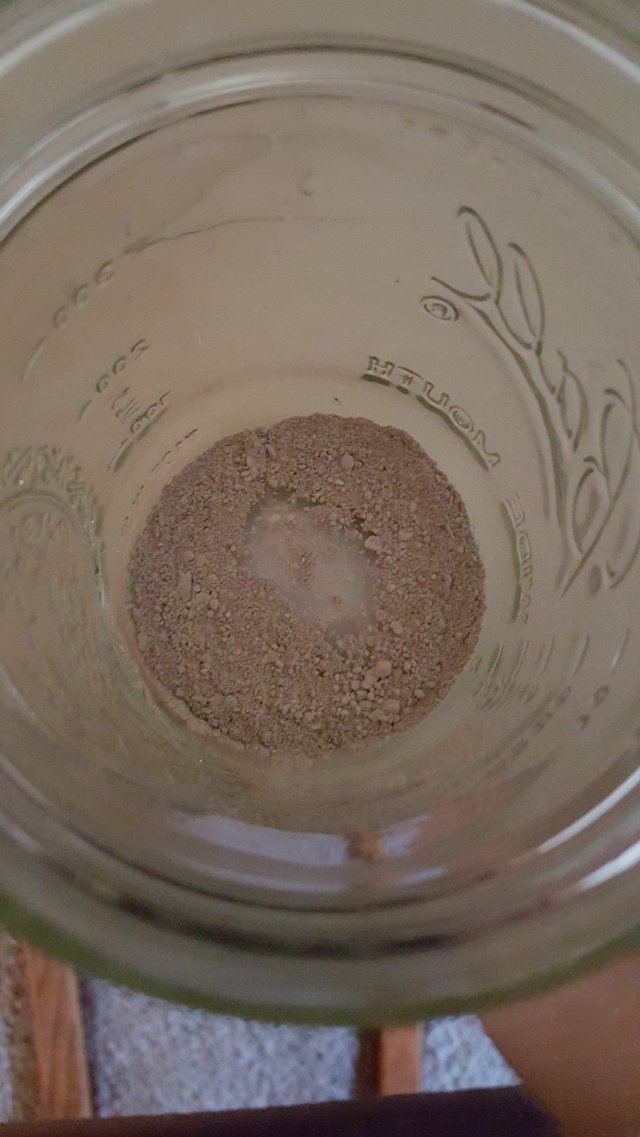 I added enough distilled water to dissolve the ash completely and commenced with filtering until the received Livixium was thoroughly clear. This was added to a heat proof dish and gently heated from beneath to raise the Salt. This process was subsequently repeated twice more for a total of thrice calcined. There was still a slight streak in the top right corner but I jarred the Salt regardless though it could have used one further calcination.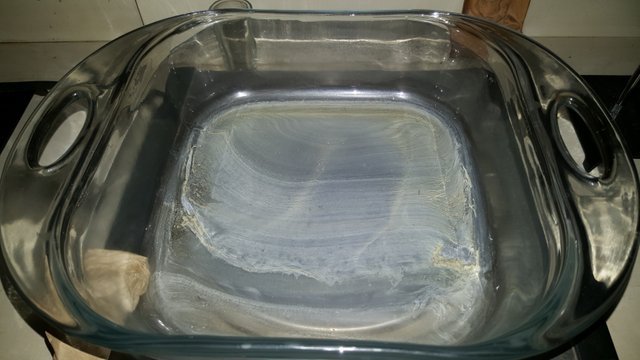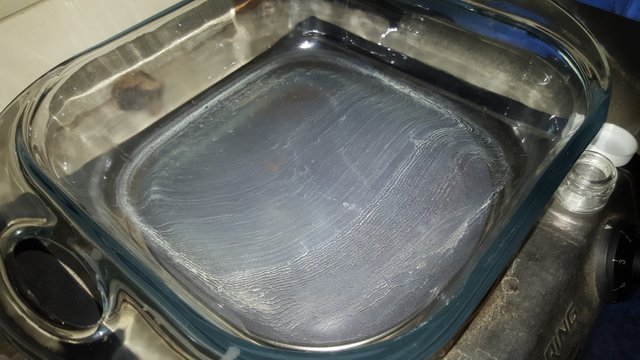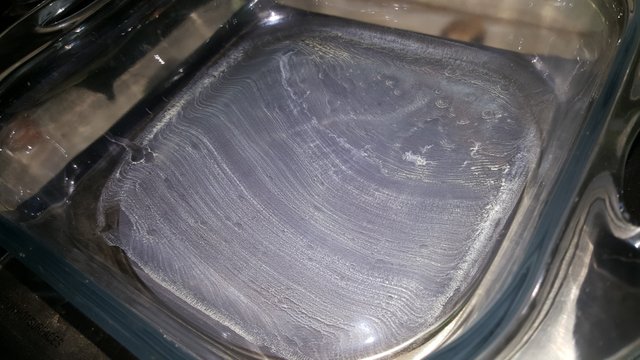 Here I returned to the ferment and began the distillation of the tears of Diana. I went through two distillations, just, as a taste of the distillate upon finishing the 2nd distillation proved sufficient.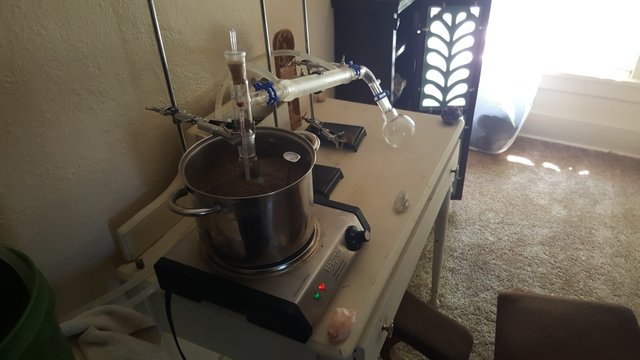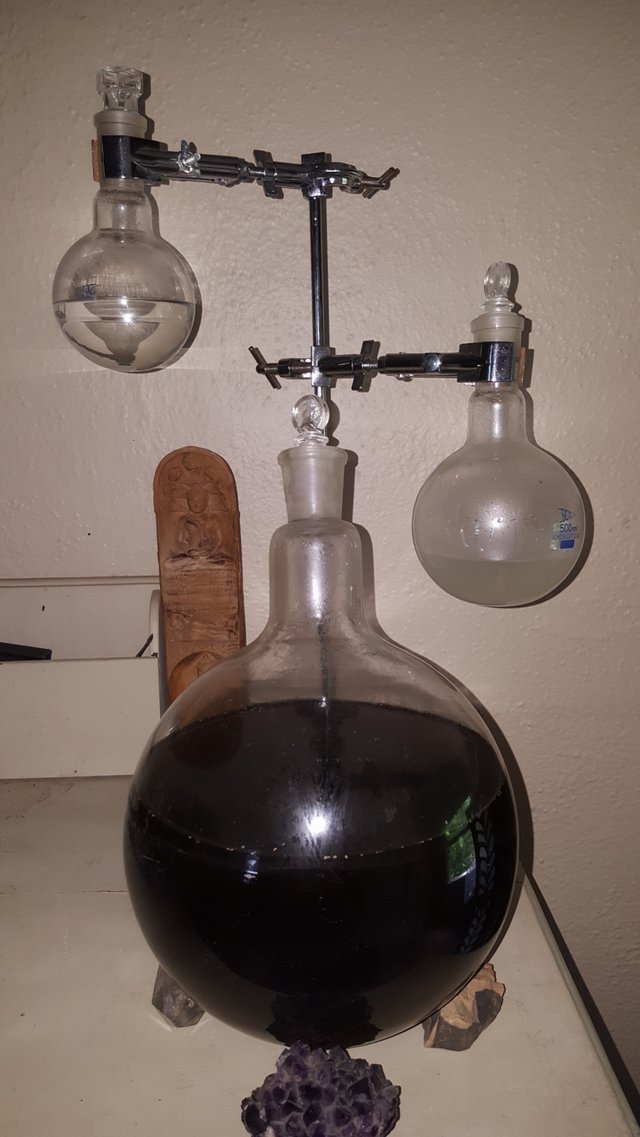 I am still working on this project. I have to yet evaporate the water from the original ferment and subsequently rectify the fixed Salt of Sulfur from the "honey." At which point I will do a complete reconstitution.
If these terms are confusing, I will be doing a brief introduction to the terms of Alchemy here in the coming days. In the meantime, please please PLEASE, ask questions! :D
PALPABLE POPE Ypyskypo Skwyrl, the Y'sas
High Priest, Temple of Appled Thought
Alchemist for Trades
Join us in our Minnows Unite Chat for any of your questions, chat with other members, and gain the support of other great authors.
https://gli.ph/g/mT205P/CbFybHevfa12pvgQqtZgt50coGG6ZTyxDzDyWSXQJ7s=