Shopping at the Philippines' Garments Capital | Brand New & Nice Clothes as Cheap as PHP 35! (65 US Cents!)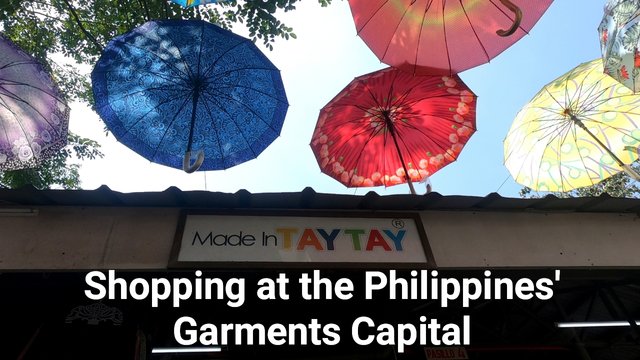 ---
I have lived in the Philippines all my life and never knew that such shopping paradise exist! It's cheaper than the clothes at Bangkok's Chatuchak market and it's just less than 2 hours by land from me.
I'm not a shopaholic but I like getting new quality dresses at a bargain price. My mom was a dressmaker when she was alive so I know that even the nicest dresses shouldn't cost a fortune. All those labels are a deception of a thing's value. Dressmakers are underpaid and those brand name owners get the profit.
In this @dtube video, you would be amazed by the prices of these brand new clothes. This is where re-sellers get their items then sell it at a much higher price. These are the same clothes you see at the mall and they just add their brand tags plus mall airconditioning so then it's expensive.
I got mostly office clothes and my best buy was an authentic Ann Taylor dress for PHP 350 (6.50 USD)! Yes, that brand that sells it for at leat PHP 5k (less than 100 USD. Other good quality items sell for as little as PHP 35 (65 US Cents).
I'm not a fan of fast fashion but if you are, they know how to make dresses similar to what you see at H&M and Zara, but at a fraction of its cost! :)
Tiangge is a Tagalog term for flea market where you can buy affordable items.
Royalty Free Music by Bensound
"Little Idea"
https://www.bensound.com/royalty-free-music/track/little-idea
---
▶️ DTube
▶️ IPFS