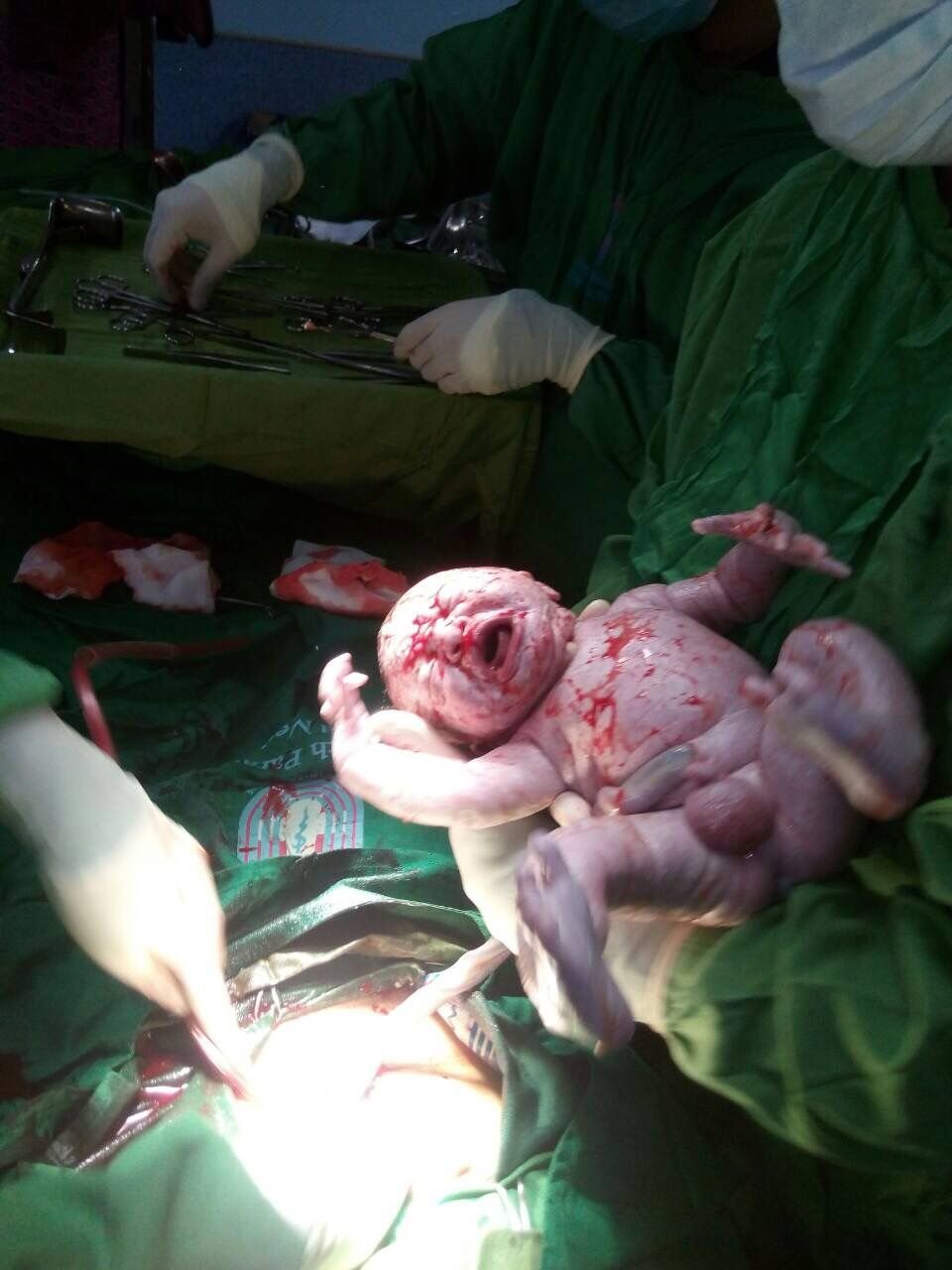 I was originally scheduled to give birth last February 24, 2018 at exactly 37 weeks of gestation yet my little Marius had his own plan.
It was a Monday 12th of February and I noticed very minimal movements for the past 3 days, I had this feeling that something is wrong. I immediately called my doctor and informed her about this. She immediately sent me to a BPS scan. I went to the scan at around 3:00 in the afternoon. I was referred to a senior sonologist who is actually the consultant of my doctor. She's quite an old and traditional lady yet I am confident that she knows a lot, had a lot of experience and that she is very very reliable.
At that 3:00 pm scan she found heartbeat, just quite amount of amniotic fluid, she saw movements but it has very minimal tone. The BPS result turned out 6/8. My doctor asked for the result immediately and I sent her the photo of the report.
4:30pm, my phone rang it is my gynae giving me explanations and instructions.
"Jean, you need to be admitted to the hospital tonight. We want to make sure the baby don't get distressed, you have to be monitored with NST and if we see good fetal welfare you will give birth in the next 48hrs. If something comes up, you will be giving birth anytime."
I was shocked, thinking how are things gonna be knowing that I haven't reached full term yet. Marius was only 35weeks 3 days that day. I phoned my husband who was in school that time in the middle of his class. I informed him the need to go to the hospital ASAP.
So I had my dinner, I prepared our hospital bags (we were never prepared for this delivery) took a bath, we prayed the St. Jude novena and then we left. We reached the hospital at around 8:00 in the evening and I was put on monitors until 8:45 PM.
There were movements, heartbeat is great everything is stable so I thought okay I'm gonna have a valentine's day baby, a day or two in my tummy atleast is a lot of maturity for my little one before he comes out.
Few minutes after I was asked, "Jean, aren't you feeling anything? pain? or whatever?" and I was like "nothing, i ain't feeling anything" The doctor replied "Jean, the baby is doing good but you are now in labor, you are having contractions 3 minutes apart and its becoming bery consistent"
Well that was weird because I ain't feeling anything at all. Nurses started to move, IV inserted, skin tests done, steroid shots given, and a lot more. Now it feels real, doctors are arriving and the team is almost complete. Few more minutes and my gynae arrived, explained the reason why the baby needed to come out as soon as possible. She checked my cervix and I was dilated at 1-2cm.
"Jean, your previous C section scar was just a year ago. Definitely it's still fresh that we cannot risk a normal delivery, we have to avoid uterine rupture or scar rupture, that would be very very dangerous. The baby is also getting very minimal amniotic fluid so stopping the contractions is not an option. I'll tak to your husband and mom prepare yourself you'll see your little one in a few minutes".
Few minutes later I was moved to the operating room. Everything started. I felt physically numb, my heart is pounding fast, I don't really know what to feel. It was an absolute mix of emotions, I'm excited, I am happy, I am nervous, I am anxious. I kept the faith, tried to be calm and believed everything will be okay, all through out the procedure as I watch them cut me through that aluminum reflection on the lights above me, I am only singing Hail Mary inside my head. I felt peace, I asked mother Mary's intercession to be with us.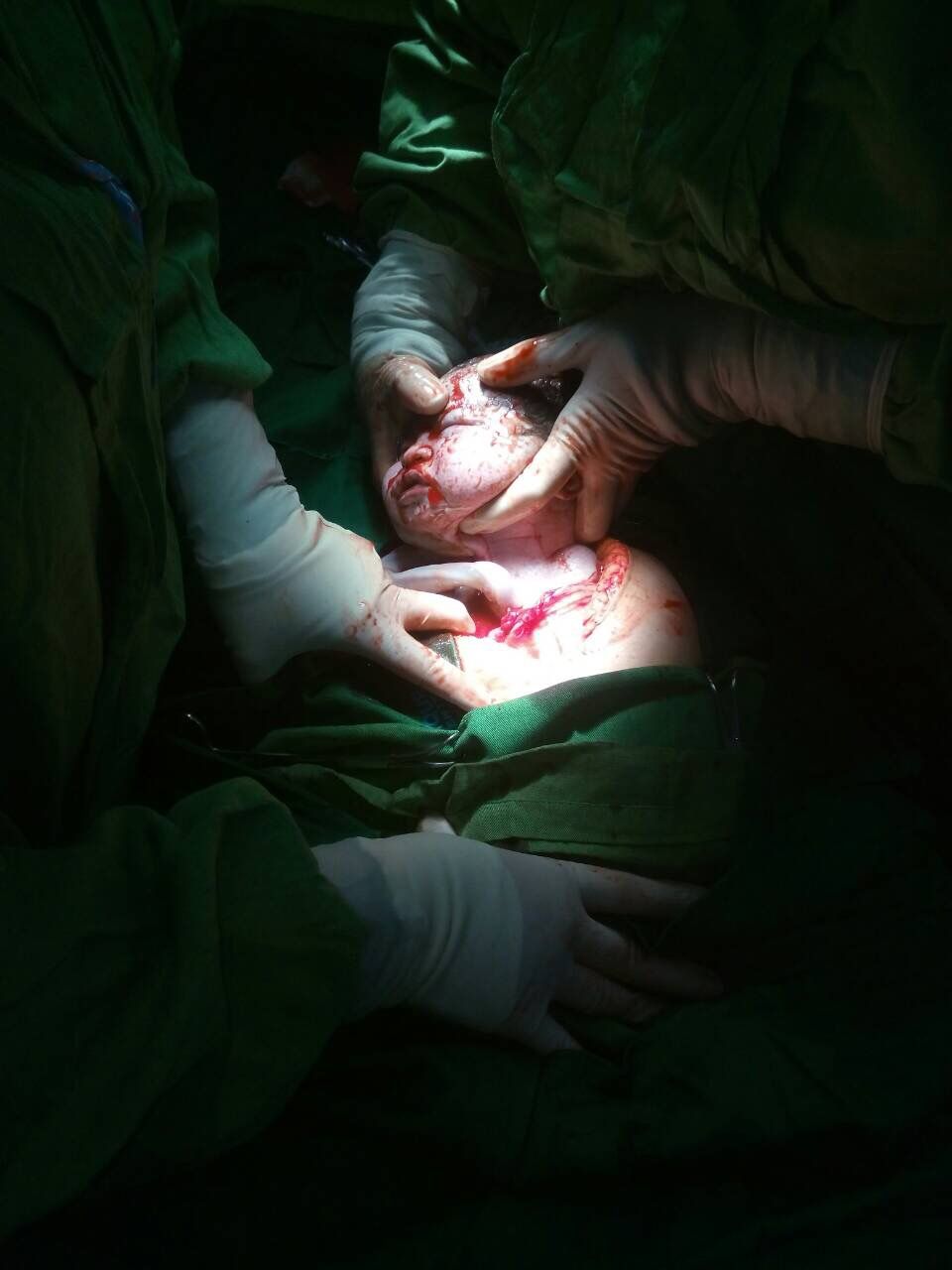 9:43 PM, February 12, 2018 I heard Marius' first cry. "He's alive" I told myself, he is crying out so loud that I felt nervous and I wanted to stand up to calm him down. Ofcourse I can't. After he was cleaned Marius was brought to my side for the first kiss and first photo together. We aint able to have my husband with us because it isn't allowed in that hospital. But my very sweet gynae gave him a chance to carry his child for the first time. A very priceless moment for us as the days as "family" began.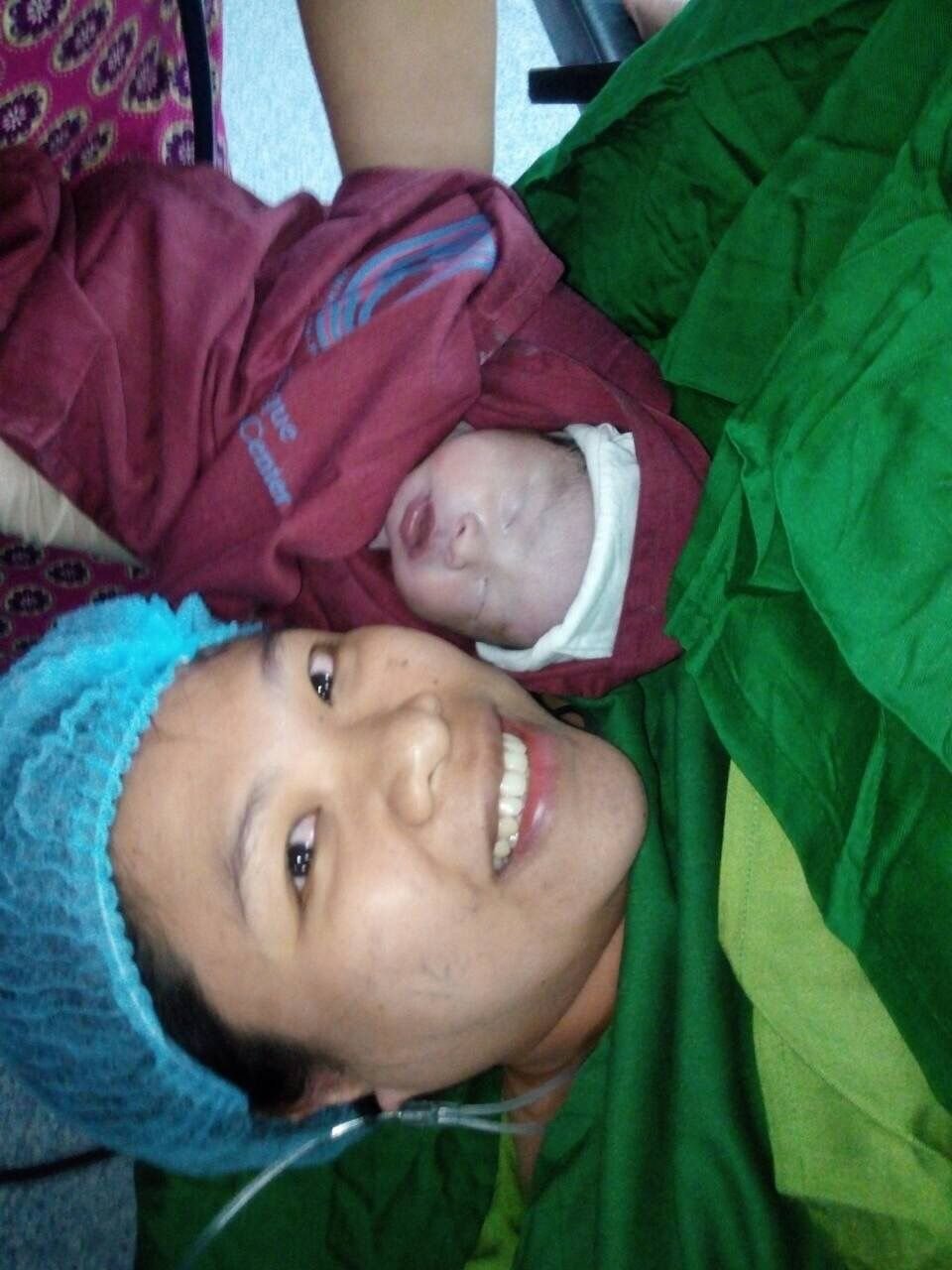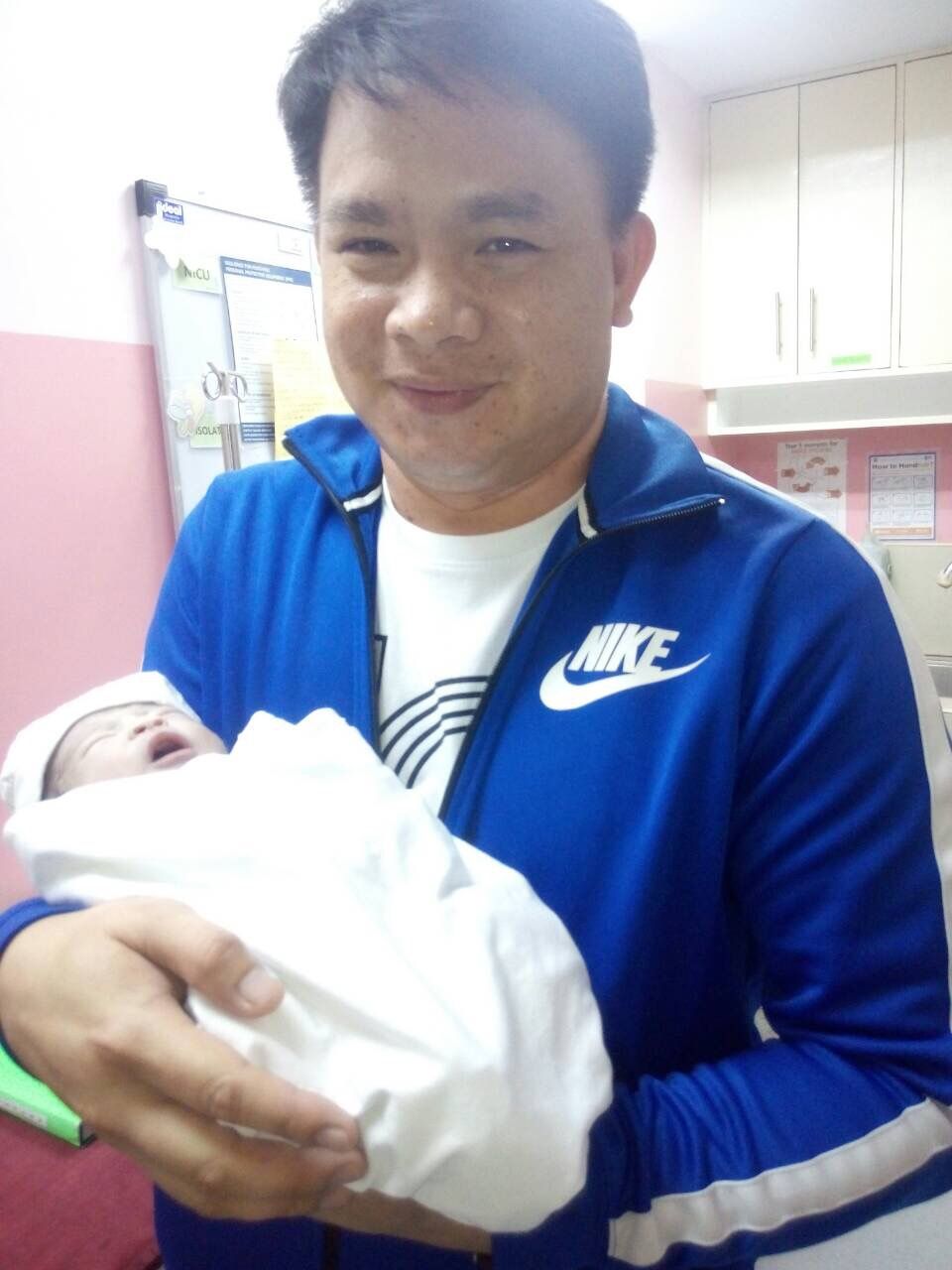 After 8 hours we heard the news about my son needing to be incubated as he cannot control his body temperature yet, he had to be on CPAP support to help him breathe because his lungs are underdeveloped.
It pains me to see him in this situation but I had no choice but to choose what's best for him.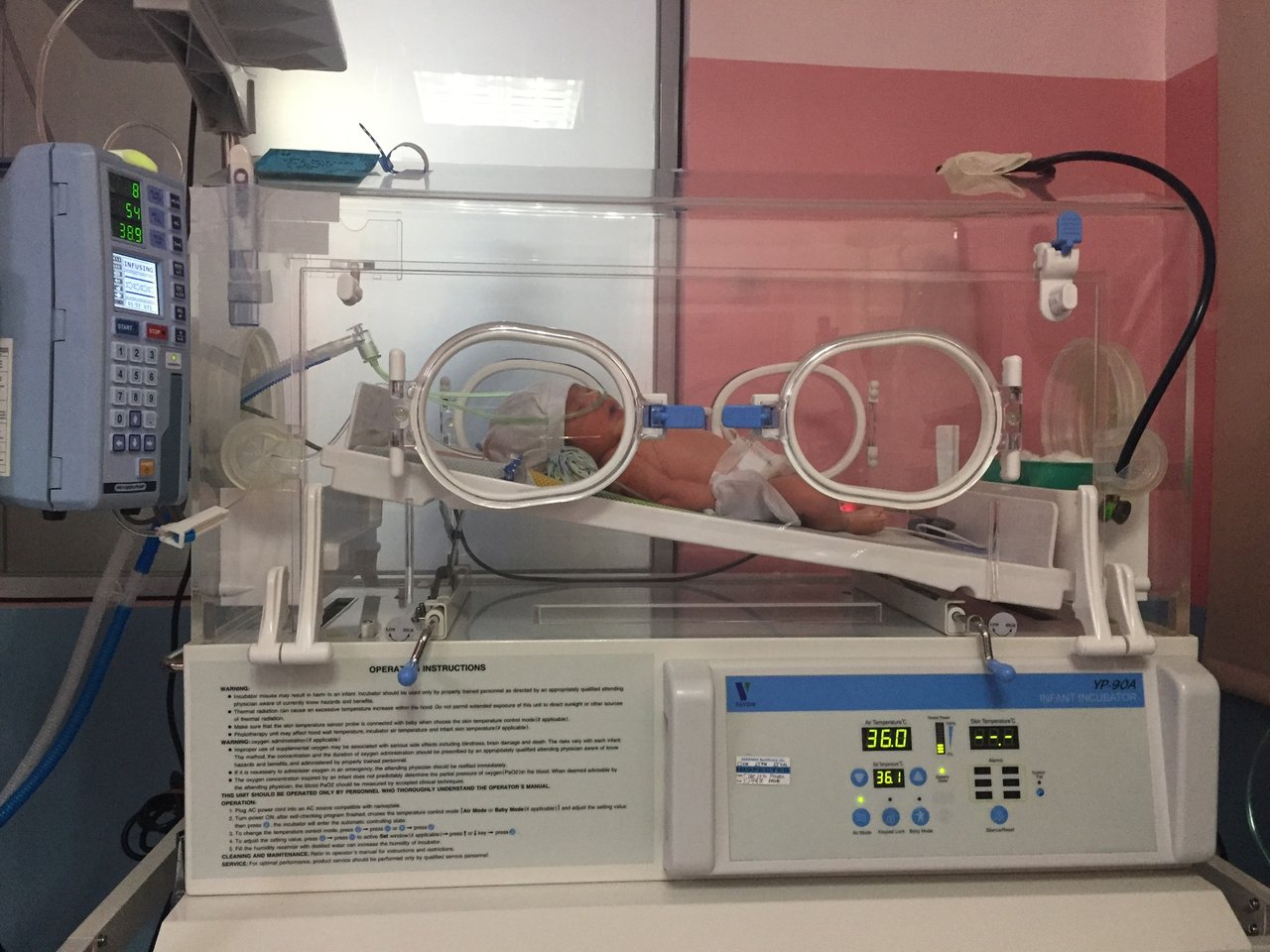 I was so troubled that I was crying everytime praying the doctor would allow skin to skin or the what they call Kangaroo mother care and I can't wait for the doctor to tell me that i can already feed my little one. I had a day of skin to skin and It helped a lot, the next day he was out of that CPAP and incubator, he was moved to a crib, only with very minimal oxygen support that lasted for like three days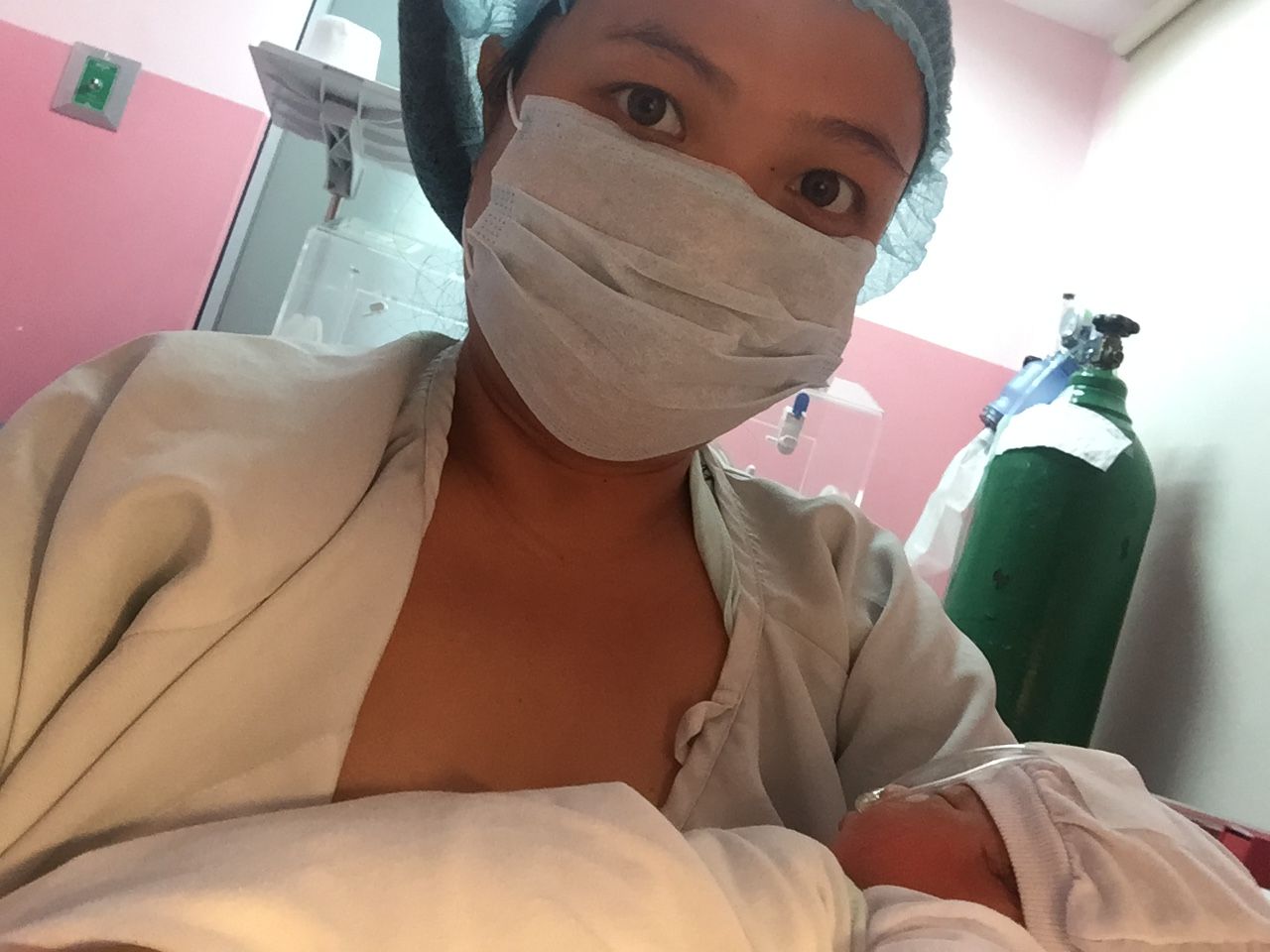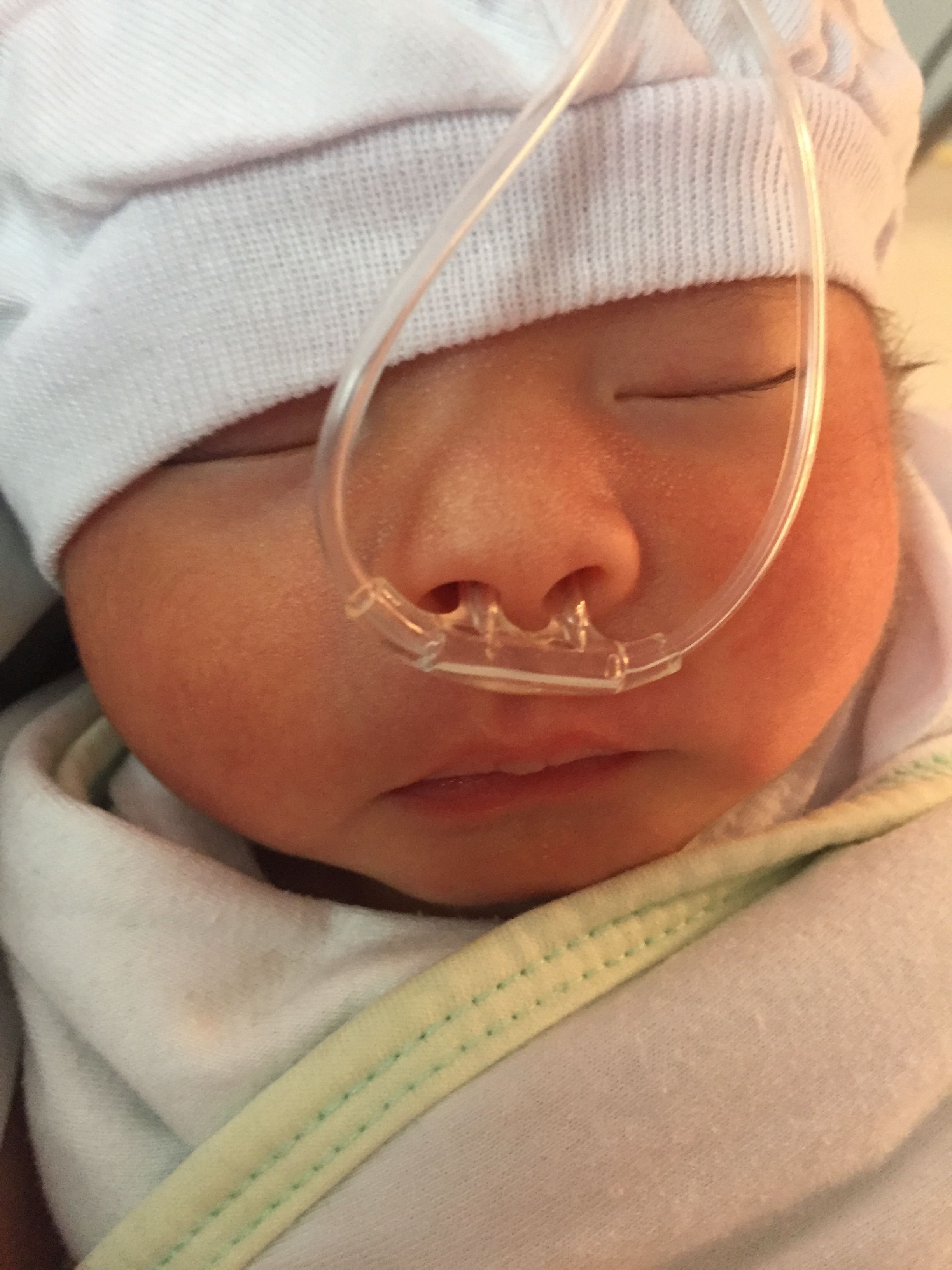 Finally after 6 days of NICU stay we were able to go home. Just in time for his dad's birthday the next morning.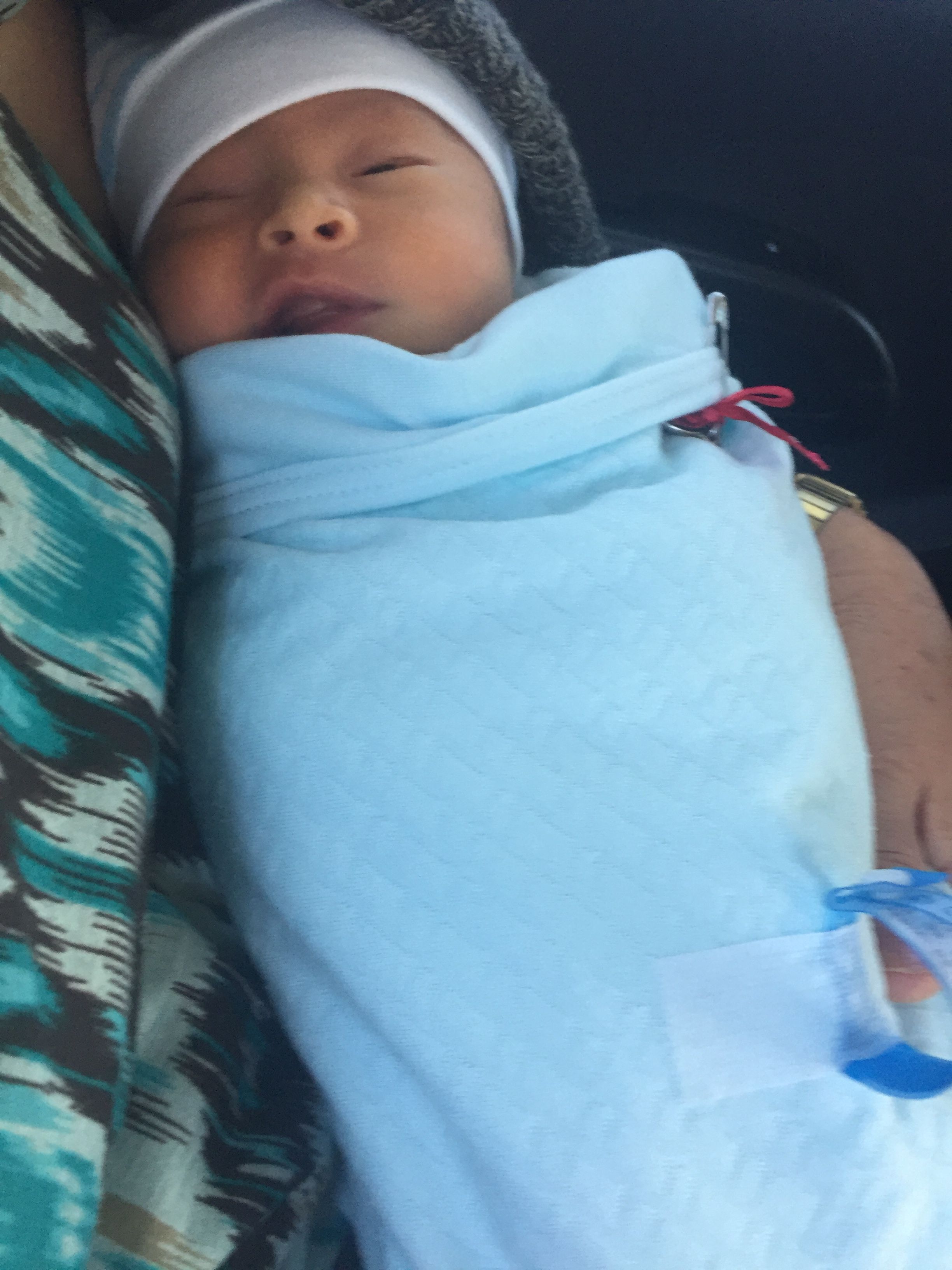 Here are some of his photos after birth... He is now 2 weeks old strong and healthy lovely little one.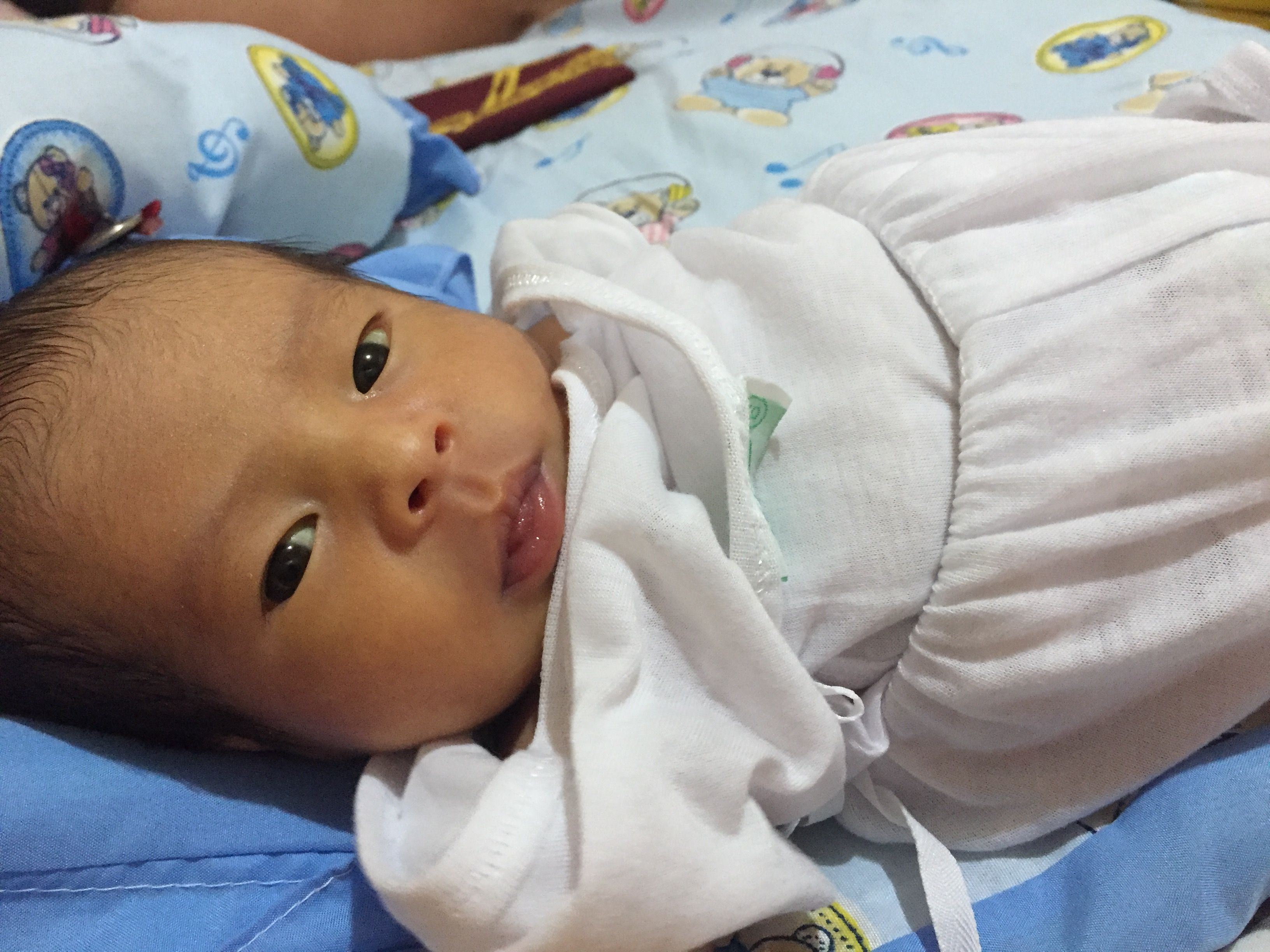 Thank You Lord, we praise You we glorify You. All things happening are because of You. Thank You that your will is also what our hearts desire. Thank you Mama Mary for being with us, be with is forever as we grow this little bundle of love. We Thank You for Marius Timothy R. Dela Peña and for his good health, together we will grow in love and faith.
Let me share the goodness and mercy of the intercession of Mother of aperpetual Help, Mary of the Miraculous medal and the intercession of St. Jude who helped us get through everything with strong faith in the Lord.
---
all photos are mine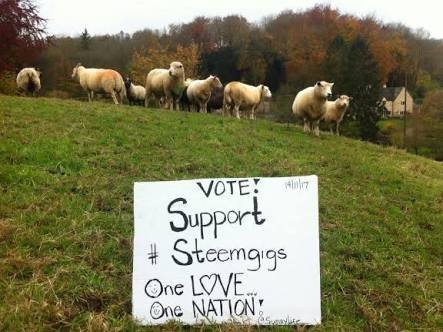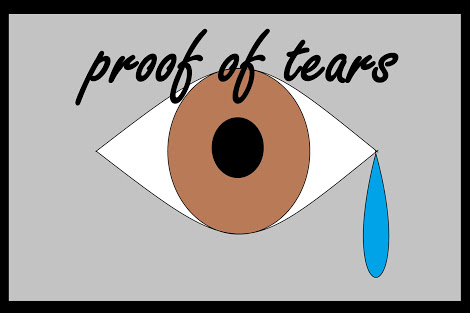 Thank you for dropping by!
let us all continue voting
@surpassinggoogle as proxy for witness or by voting him at https://steemit.com/~witnesses and type in "steemgigs" at the first search box.
Let us also take part in spreading and supporting #teardrops #untalented and #untalented-adjustments