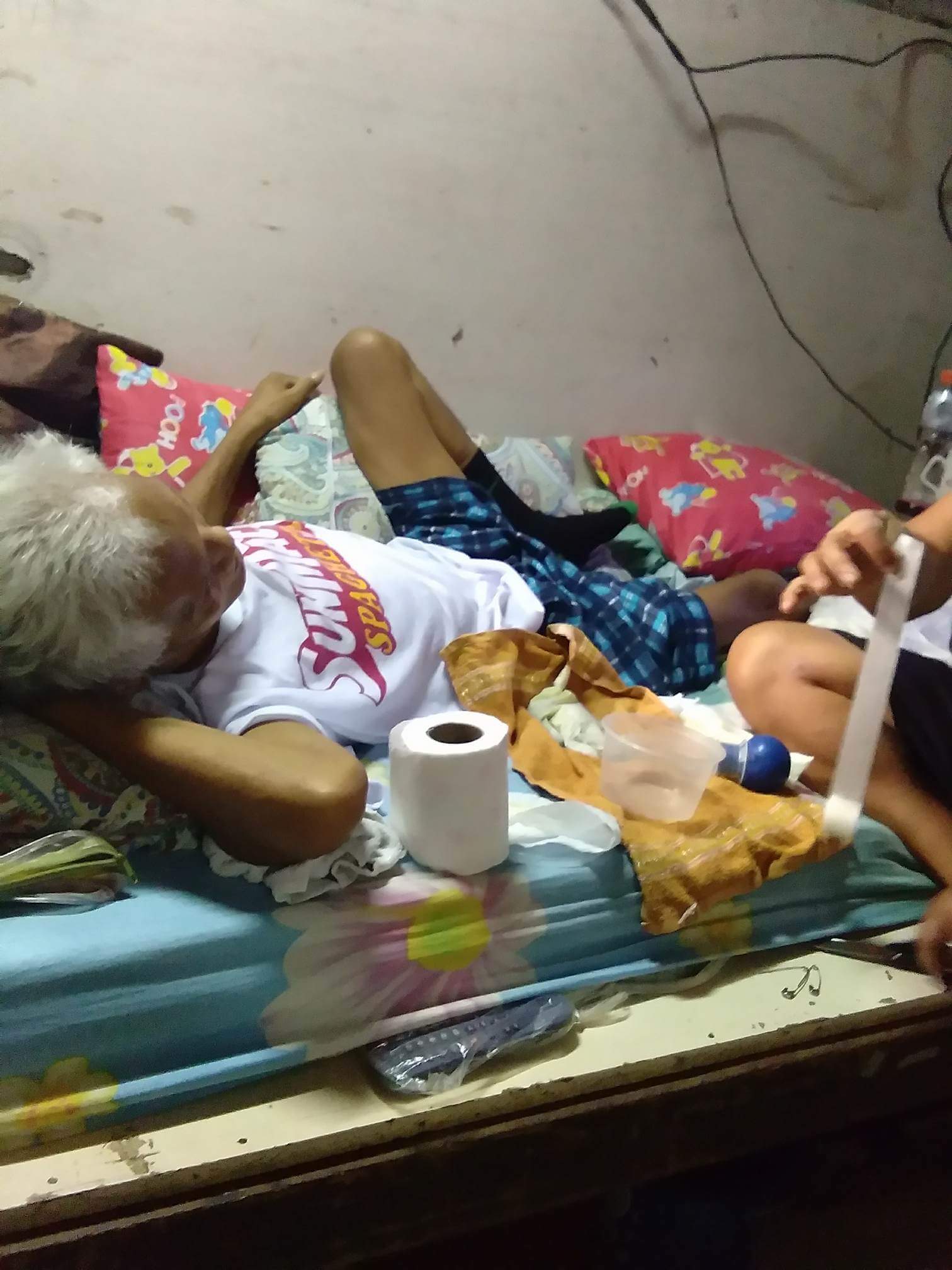 Hi everyone, i just want to uodate you all guys about my dad's situation.
Thank you for all the prayers and help, specially to my friend @awesomenyl. We received the money from her post that she made few weeks ago for my dad's situation.
My dad is now finally out from the hospital of PGH His operation was successful, but he still weak and yellow. The doctor said that they can't remove the cyst so they just make a hole and put those little tubes on his stomach so he can eat better and lessen the pain.
as you can remember last time i posted how he's in pain for like a month and we figured out that he had a cyst. The doctor said that no medicine can melt the cyst and they can't do anything to remove it anymore because his in a worst condition already. That's why they offer the second option which he needs to go under operation and put these tubes on her stomach.
It breaks my heart to see him like this, and see my mom holding her tears everyday.
We are still praying that everything turns out fine. Again thank you for the prayers and help.