Daily Contest: Riddle Game #21 (1SBD/STEEM for grab)

Hello Steemit Community,
We would like to extend our gratitudes to everyone who participated and supported our contest. Through this contest, all earnings will go to our future community works. We were pleasantly surprise when a lot of people participated the contest. We couldn't have done the contest without all your help!
We had "What has an eye but can not see?" as the previous riddle and I must say it's a good riddle question but still, have you noticed the RULES? For those first timers who are planning to join the contest, make sure you read it before you answer so you will have a bigger chance of winning
I know you are all excited to scroll down and answer the riddle but we already informed you on the first part of the post. And we're so glad that those who participated on the previous riddle learned the real deal on how the contest works, good going!

Now, if you participated the contest, are you resting your case of scrolling down and not reading the rules? Or are you confident in writing your comment because you read the rules?
---
Let me announce the WINNERs for Daily Contest:Riddle Game #21(1SBD/1Steem for grab) and go to the contest after.
WINNERS!
Walang mata ang crush ko. Kasi kahit ilang pagpapapansin na ang ginawa ko, parang hindi pa rin ako nag-eexist sa kanya. Bulag ka ba, crush?
@jemzem
Palaboy:kawawa naman tao nato d nakakakita
Bulag:okey na yung mawalan ng paningin kaisa mawalan ng halaga ng buhay.
@steem8memes
Diko alam kung bulag kaba o hindi dahil yung walang katapusan kung effort sayu hindi mo parin pinapansin </3
@johnjan1697
Yung sagot ko dito alam ko walang mata kaya alam ko wala akong MATAtanggap na panalo bukas ahahahahahaha
@dauntlesscoward
Yung riddle of the day mismo? Kasi kahit anong upvote at resteem ko, at pagcomment ng mga sagot, di parin nya nakikita effort ko sa sagot ko. O baka sadyang worthless ako? Notice me please.
@vonromulobalsamo
Ang answer is "sfp-ilocosnorte... "
Tama naman lahat ang mga damdamin ko, may pagkukulang ba ako?
Ginawa ko naman lahat para lang mapasagot ko lahat.
O sadyang bulag ako?
@kingsairus
Pinya at Karayom
Siguradohin niyo pong makita ang sagot ko, huwag kayong magbulagbulagan na parang pinya @sfp-ilocosnorte! Cge kayo din marami pa po akong karayom na magagamit hindi ko man kayo makikita....matutusok ko kayo! Hehehe
@nickjon
Yung mata ng professor mo. Kasi kung bobo ka sa klase, hindi ka niya papansinin. Mas napapansin pa niya ang mga feeling matalino at sipsip hahahaha sino ang naka relate nito? HAHAHAHA
@jenel
Yung tipong kitang-kita na sinasaktan kana nang paulit-ulit nagawa mo parin mag bulag-bulagan nag paulit-ulit dahil minahal mo hahahaahahahahaha
@aiyeecanoy
YUNG EYE LOVE YOU NG TAONG MAHAL MO. KAHIT ANONG GAWIN MO DI PA DIN NIYA NAKIKITA ANG HALAGA MO. HAHA. AT ANG PAGMAMAHAL NA YUN AY ISANG BULAG. BOOM PANES!
@tentalavera
Ako. Kasi nagbubulag bulagan nalang ako para di masaktan. Kahit ang dami ng nakakakita na wala na. Ipinipikit ko nalang baka sakaling meron pa.
HAHAHAHA
@ristinay
---
We are giving 0.500 steem @nickjon for that witty answer and 0.050 steem for the rest.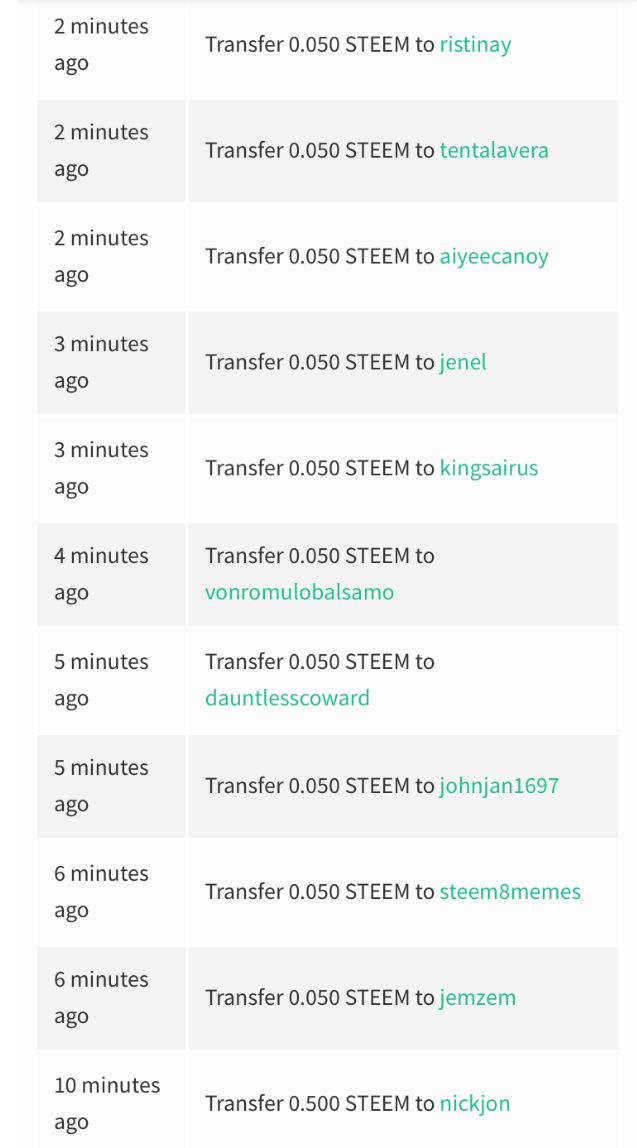 ---
ARE YOU EXCITED FOR THE NEXT RIDDLE GAME?
SO LET'S START!
Daily Contest: Riddle Game #22
(1SBD/1Steem for grab)
Prize:
1SBD/1STEEM for the winner.
if 2 or more winners, we will split the prize, so it will be fair to all the contestants.
Rules:
UPVOTE and RESTEEM this post so more people can join this contest.
Answers: English, Tagalog and Ilokano
One (1) comment per contestant only.
We will choose the Best Joke Answer.
Announcement of The Winner(s)
The winner of the said contest today will be revealed the following day together with the new riddle.
Riddle of the Day
"What room no one can enter?"
---
Goodluck to all of the participants!
We are now accepting donations! The donations will be added to the prize pool. You will get a special mention in the contest. Just send SBD/Steem to @sfp-ilocosnorte with "Donation to Daily Contest: Riddle Game" on the memo.
TODAY'S SPONSOR
@rjd
Please follow him and Comment/Resteem/Upvote his posts to show gratitudes. @steemitfamilyph's graphic artist. Writes about fiction stories and be amazed by his artworks. You can check his profile here.
Thanks to @wdoutjah for the logo of our contest.
Please also support @steemitfamilyph, @sfp-cebu, and @sfp-laguna.


GOODLUCK AND HAVE FUN!!!