Hello Steemit Community,
We would like to extend our gratitude to everyone who participated and supported our contest. Through this contest, all earnings will go to our future community works. We were pleasantly surprise when a lot of people participated the contest. We couldn't have done the contest without all your help!
We had "What kind of coat is always wet when you put it on?" as the previous riddle and I must say it's a good riddle question but still, have you noticed the RULES? For those first timers who are planning to join the contest, make sure you read it before you answer so you will have a bigger chance of winning 😁
I know you are all excited to scroll down and answer the riddle but we already informed you on the first part of the post. And we're so glad that those who participated on the previous riddle learned the real deal on how the contest works, good going! 😄

Now, if you participated the contest, are you resting your case of scrolling down and not reading the rules? Or are you confident in writing your comment because you read the rules? 😂😂
---
Let me announce the WINNERs for Daily Contest:Riddle Game #7 (1SBD/1Steem for grab) and go to the contest after.
WINNERS!
"Ta-Coat-Sa or should I say takusa eto un mga lalaking isang sipol lang ni misis pinagpapawisan na kaya wet na wet :😜 :-)"
@roselle
"COATex (ung linalagay sa nails) ok waley hahahahahhahaha"
@dysangcocey
"COATsara kasi pag sinubo mo magiging wet xa! As in wetty... Hahaha."
@cinderz
"Kuyu-COAT. Haha. Lalo na pag mainit ang panahon at sinuot mo yan. Sure ako pawisan yan. Hahahaha. So wet."
@tentalavera
" "raincoat" kasi umoulan. Alangan naman isuot mo siya pag mainit. Hahahaha"
@patttyyy
"Malung-COAT na kanta na tuwing naririnig ko naaalala kita at WET na WET nanamn ang aking mata. Lahat ng malung-Coat na bagay na iniwan mong habang buhas kong suot. Haha char lang di ako emo 😂"
@febbiefull
---
We are giving 0.500 to @roselle because of her funny and witty answer and 0.100 for for the rest of the winners.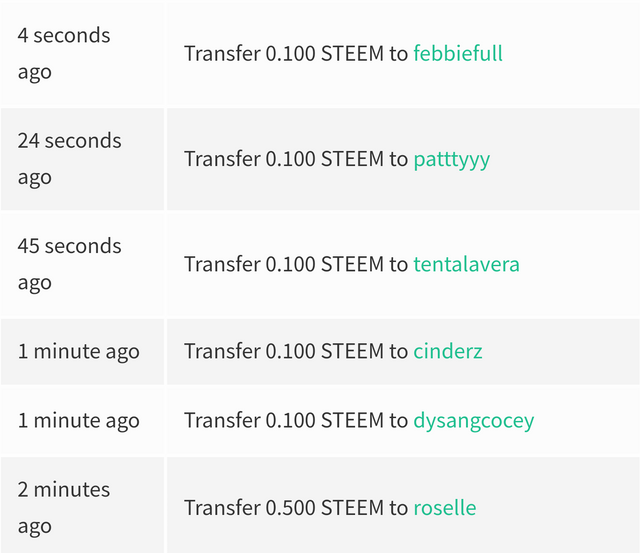 ---
ARE YOU EXCITED FOR THE NEXT RIDDLE GAME?
SO LET'S START!
Daily Contest: Riddle Game #8 (1SBD/1Steem for grab)
Prize:
1SBD/1STEEM for the winner.
if 2 or more winners, we will split the prize, so it will be fair to all the contestants.
Rules:
UPVOTE and RESTEEM this post so more people can join this contest.
Answers: English Only!
One (1) comment per contestant only.
We will choose the Best Joke Answer.
Announcement of The Winner(s)
The winner of the said contest today will be revealed the following day together with the new riddle.

"What's the most romantic part about the ocean?"
---
Goodluck to all of the participants!
We are now accepting donations! The donations will be added to the prize pool. You will get a special mention in the contest. Just send SBD/Steem to @sfp-ilocosnorte with "Donation to Daily Contest: Riddle Game" on the memo.
TODAY'S SPONSOR:
@klborillo
Please follow her and Comment/Resteem/Upvote her posts to show gratitudes.
You can check her profile here and you will see many awesome photography shots from her so make sure to visit her.
Thanks to @wdoutjah for the logo of our contest.
Please also support @steemitfamilyph, @sfp-cebu, and @sfp-laguna.

GOODLUCK AND HAVE FUN!!!