Hello Steemit Community,
As we always say, we would like to extend our gratitudes to everyone who participated and supported our contest. Through this contest, all earnings will go to our future community works. We were pleasantly surprise when a lot of people participated the contest. We couldn't have done the contest without all your help!
We had "What room do ghost avoid?" as the previous riddle and I must say it's a good riddle question but still, have you noticed the RULES? For those first timers who are planning to join the contest, make sure you read it before you answer so you will have a bigger chance of winning 😁
Hang on, I know you are all excited to scroll down and answer the riddle but we already informed you on the first part of the post. And we're so glad that those who participated on the previous riddle learned the real deal on how the contest works, good going! 😄

Now, if you participated the contest, are you resting your case of scrolling down and not reading the rules? Or are you confident in writing your comment because you read the rules? 😂😂
---
Let me announce the WINNERs for Daily Contest:Riddle Game #3 (1SBD/1Steem for grab) and go to the contest after.
WINNERS!
" Ayaw nila sa KITCHEN. Kasi naaalala nila pagkamatay nila at "MASAKIT-CHEN" :)) "
@hundredlbsbeauty
" Ghost avoids room studio! Baka kase mapicturan siya, sumikat bigla. "
@joshuaramento
" edi sa Operating Room. Baka mamatay pa yong ino operahan e, mumultohin yong ghost kakatakot kaya yon. "
@keybordjp
" The attic. Because they are afraid of heights. Hahaha. They prefer basements like in the movies. More ghosts in the basement that in the attic. "
@tentalavera
" The boardroom because they might get "Bored" "
@bigboycrafts
" Ghost avoids room for rent , baka gamin nu agal-alya ket makita da, singeren da isu ti renta kakaasi awan kwarta na ! Natayen kasanu piman 😂 "
@febbiefull
and
" Sa room n wlang tao, baka ksi multuhin sila dun. 😂😂😂 ay, multo n nga pla sila.. 😁 "
@charmsantos
We are giving @hundredlbsbeauty a bigger prize because she really cracked the admin very well and 0.100 steem for the rest of the winners 😄
---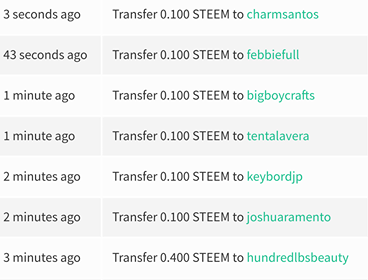 ---
ARE YOU EXCITED FOR THE NEXT RIDDLE GAME?
SO LET'S START!
Daily Contest: Riddle Game #4 (1SBD/1Steem for grab)
Prize:
1SBD/1STEEM for the winner.
if 2 or more winners, we will split the prize, so it will be fair to all the contestants.
Rules:
UPVOTE and RESTEEM this post so more people can join this contest.
Answers: English, Tagalog and Ilocano
One (1) comment per contestant only.
We will choose the Best Joke Answer.
Announcement of The Winner
The winner of the said contest today will be revealed the following day together with the new riddle.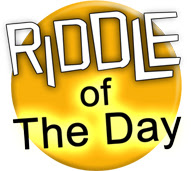 SOURCE
"What is the nail that can't be seen?"
---
Goodluck to all of the participants!
We are now accepting donations! The donations will be added to the prize pool. You will get a special mention in the contest. Just send SBD/Steem to @sfp-ilocosnorte with "Donation to Daily Contest: Riddle Game" on the memo.
TODAY'S SPONSORS:
@sydesjokes
@kryptonia
Please follow them and Comment/Resteem/Upvote their posts to show gratitude.
You can also check @sydejokes Daily Steemit Faucet post to get an SBD reward.
Please also support @steemitfamilyph and @sfp-laguna.

GOODLUCK AND HAVE FUN!!!