Daily Contest: Riddle Game#16 (1SBD/1STEEM for grab)

Hello Steemit Community,
We would like to extend our gratitudes to everyone who participated and supported our contest. Through this contest, all earnings will go to our future community works. We were pleasantly surprise when a lot of people participated the contest. We couldn't have done the contest without all your help!
We had "What can travel around the world but stay in the corner. ?" as the previous riddle and I must say it's a good riddle question but still, have you noticed the RULES? For those first timers who are planning to join the contest, make sure you read it before you answer so you will have a bigger chance of winning
I know you are all excited to scroll down and answer the riddle but we already informed you on the first part of the post. And we're so glad that those who participated on the previous riddle learned the real deal on how the contest works, good going!

Now, if you participated the contest, are you resting your case of scrolling down and not reading the rules? Or are you confident in writing your comment because you read the rules?
---
Let me announce the WINNERs for Daily Contest:Riddle Game #15(1SBD/1Steem for grab) and go to the contest after.
WINNERS!
"syempre yung comment ko dito. Nasa cebu lang ako tapos yung comment ko nakarating nasa ilocosnorte at ne resteemed kupa yan tuloy ng ibang bansa hapin nyo baka ano na ang nangyari sa comment ko lol hahahhaa"
@aiyeecanoy
"Sabi nila ang balita daw nakakarating kahit saang sulok ng mundo. . Yung totoo, nag evolve na ba ang shape ng Earth? Kailan pa nagkaron ng sulok ang bilog? hehe"
@jhiecortez
"uminom ka ng GIN BULAG yung 4 kantos ewan ko lang pag di ka nag around the world sa apat na sulok ng kwarto mo at masasabi mo sa sarili mo na
"WOW MAGIC"....hahahaha"
@grayhaunds
"SI SARAH GERONIMO. Haha. Ikot ikot lang ikot ikot. Kilome-, kilome-, kilometrong layo, layo. Haha. SA SOBRANG LAYO BUONG MUNDO NA."
@tentalavera
"Fake News!
Nasa corner lang yung gumawa pero Kung san san nakarating dahil naniniwala at nag sheshare. Worldwide talaga :D"
@ohkaaay
"CHISMIS!! dala ng mga mabubulang bibig ng mga kapitbahay,kung saang lupalop ng mundo nlng aabot hanggat mai mga chismosa.. 😂😂"
@nekenekai
---
We are giving 0.500 STEEM to @ayieecanoy because of his witty answer. The rest will receive 0.100 STEEM.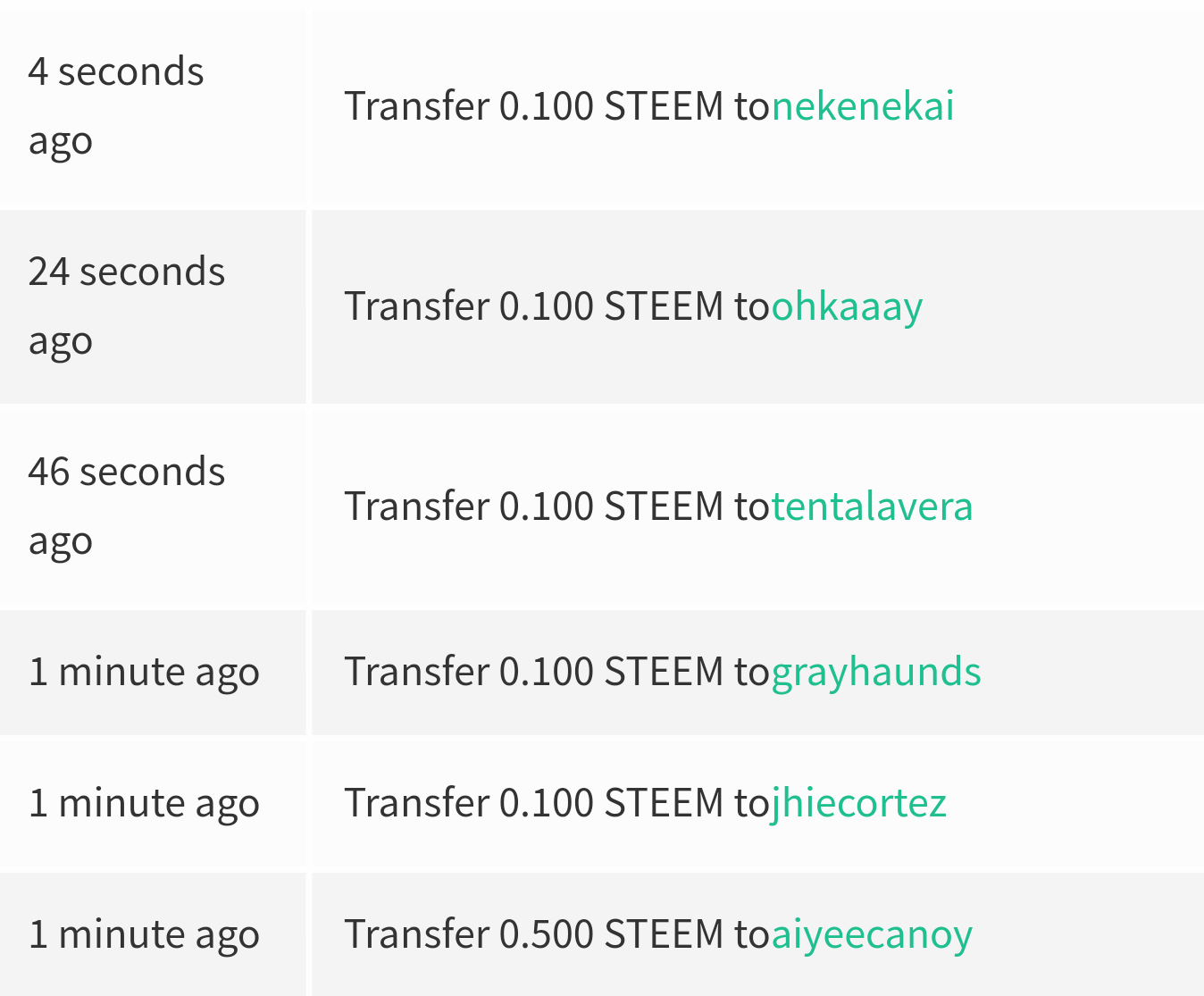 ---
ARE YOU EXCITED FOR THE NEXT RIDDLE GAME?
SO LET'S START!
Daily Contest: Riddle Game #16
(1SBD/1Steem for grab)
Prize:
1SBD/1STEEM for the winner.
if 2 or more winners, we will split the prize, so it will be fair to all the contestants.
Rules:
UPVOTE and RESTEEM this post so more people can join this contest.
Answers: English, Tagalog and Ilokano
One (1) comment per contestant only.
We will choose the Best Joke Answer.
Announcement of The Winner(s)
The winner of the said contest today will be revealed the following day together with the new riddle.
Riddle of the Day
"What Can You Throw Away And Eat At The Same Time?"
---
Goodluck to all of the participants!
We are now accepting donations! The donations will be added to the prize pool. You will get a special mention in the contest. Just send SBD/Steem to @sfp-ilocosnorte with "Donation to Daily Contest: Riddle Game" on the memo.
TODAY'S SPONSOR
@rjd
Please follow him and Comment/Resteem/Upvote his posts to show gratitudes. @steemitfamilyph's graphic artist. Writes about fiction stories and be amazed by his artworks. You can check his profile here.
Thanks to @wdoutjah for the logo of our contest.
Please also support @steemitfamilyph, @sfp-cebu, and @sfp-laguna.

GOODLUCK AND HAVE FUN!!!