Amazing El Nido on Palawan, The Philippines
El Nido
It's the most popular destination on Palawan at the moment. It used to be a small fishing village but due to the beautiful sights and islands around it, it has developed into a popular #backpacker #tourist destination.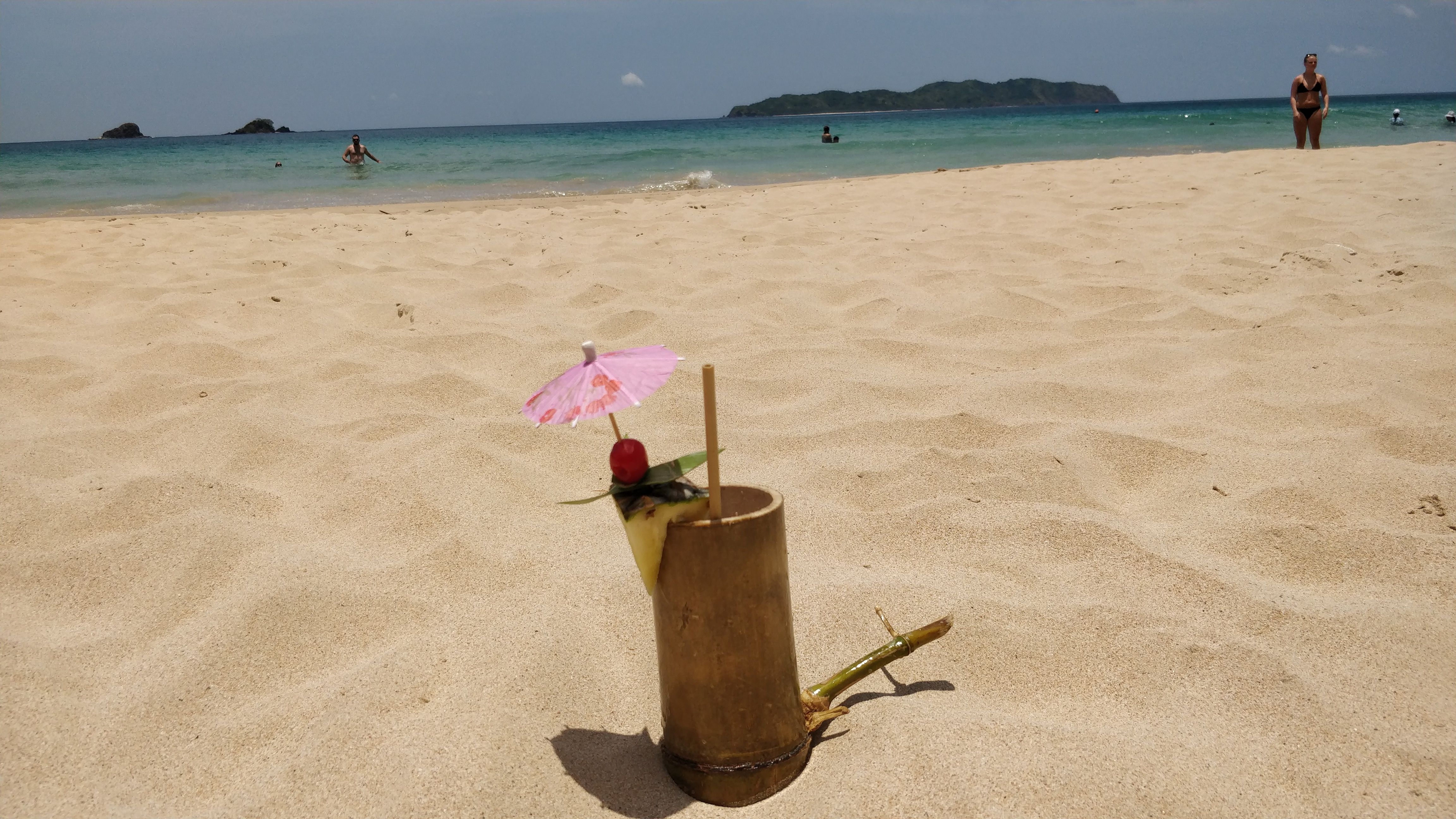 Nac Pan beach
There is not that much to do in El Nido town itself. You can do some shopping, buy your snorkelling gear cheap and discover a few nice places to eat and drink. Our favourite place for food was Happiness Bar with Israeli cuisine. Yep, a bit random but apparently Israeli food and people are quite common in the Philippines. We had a great time in Rooftop bar and Artcafe, they both have great cocktails and a chilled atmosphere.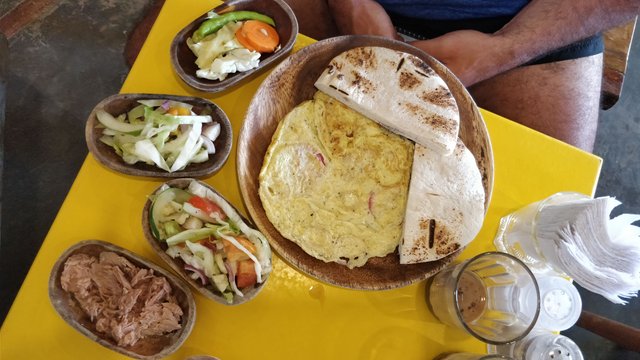 Breakfast at Happiness
The most popular thing to do in El Nido is of course island hopping. That's the reason everyone goes there, to hop on a boat in the morning and visit different beaches, islands and lagoons. There are various tours to take, usually the same at every tour company – tour A, B, C, D, or a tailor-made combination of these.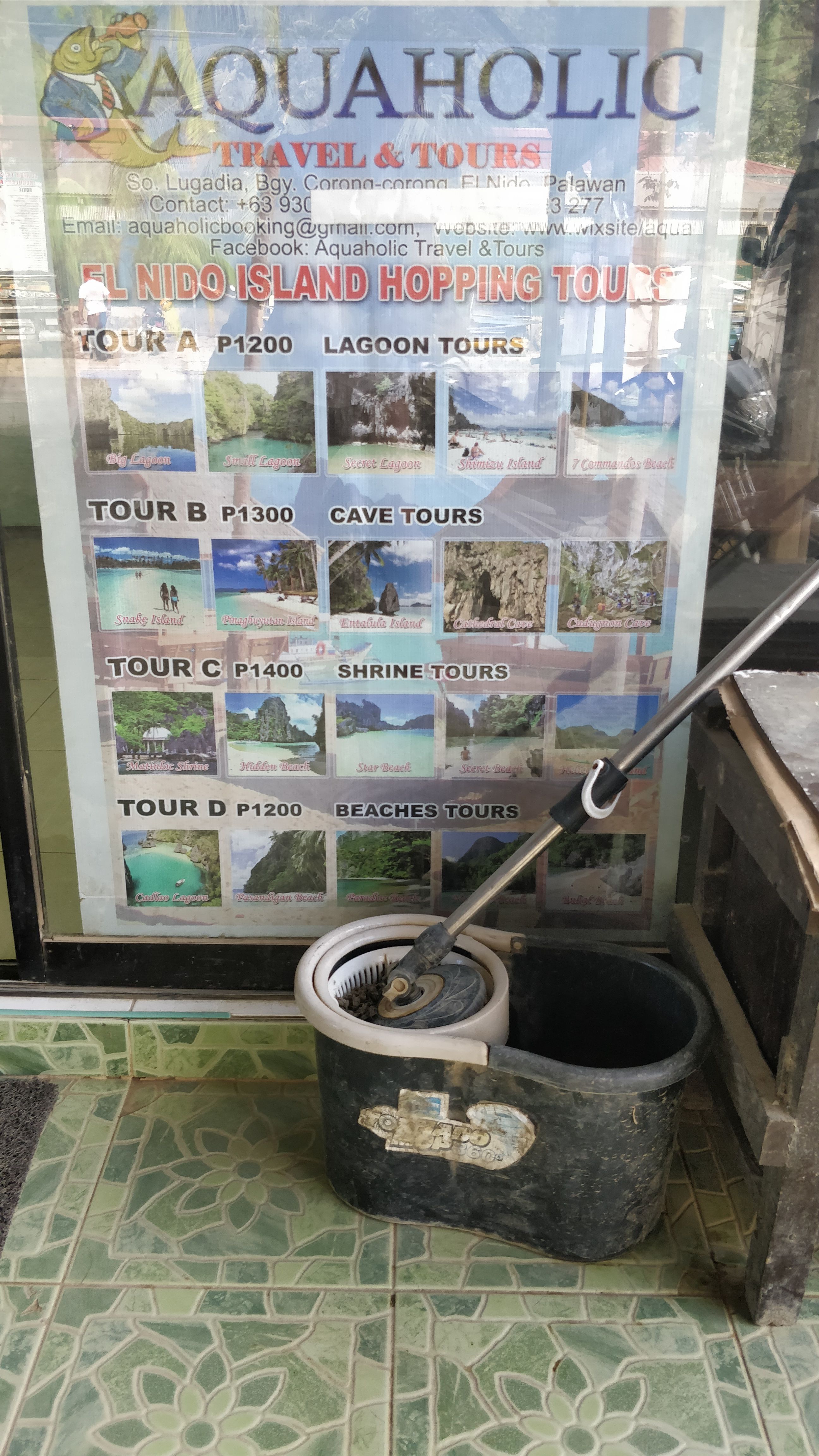 Island Hopping Tours
Boat trips cost around 1,200-1,500php depending on the company and the size of the boat. The trips all start around 9-9:30am, which causes 'traffic jams', the boats all have to get a permit from the coast guards before setting off, so the passengers have to wait on the boat to be okayed by them. That in itself can sometimes take up to an hour or more. All the popular sights get crowded with tourists too because most boats arrive at the spots together. To avoid this, we decided to hire a private boat and start earlier than all the other boats. We paid 6,000php for the boat (+1,000 for lunch for the 6 of us) and we visited 7 sights altogether (3 lagoons and 4 beaches). Yes, it is a lot costlier to take a private boat, so to make it cheaper we joined a Philippines backpacker Facebook group: link here and asked there if anyone wanted to join us. This way we managed to get 4 more people and split the cost of the boat between us. We enjoyed the boat trip a lot. You'll be able to find a private boat if you ask the fishermen in the port or on Corong Corong beach, prices will vary between 6,000-10,000php so try to haggle.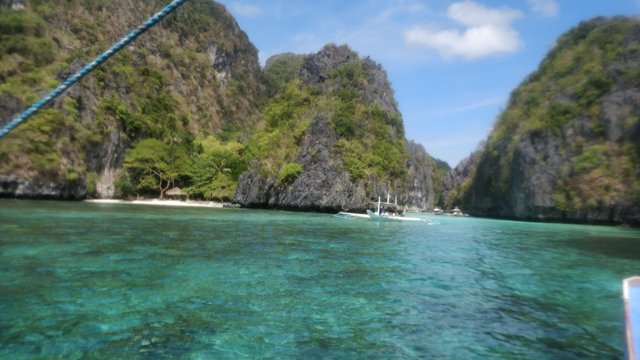 One of the lagoons we visited on the island hopping trip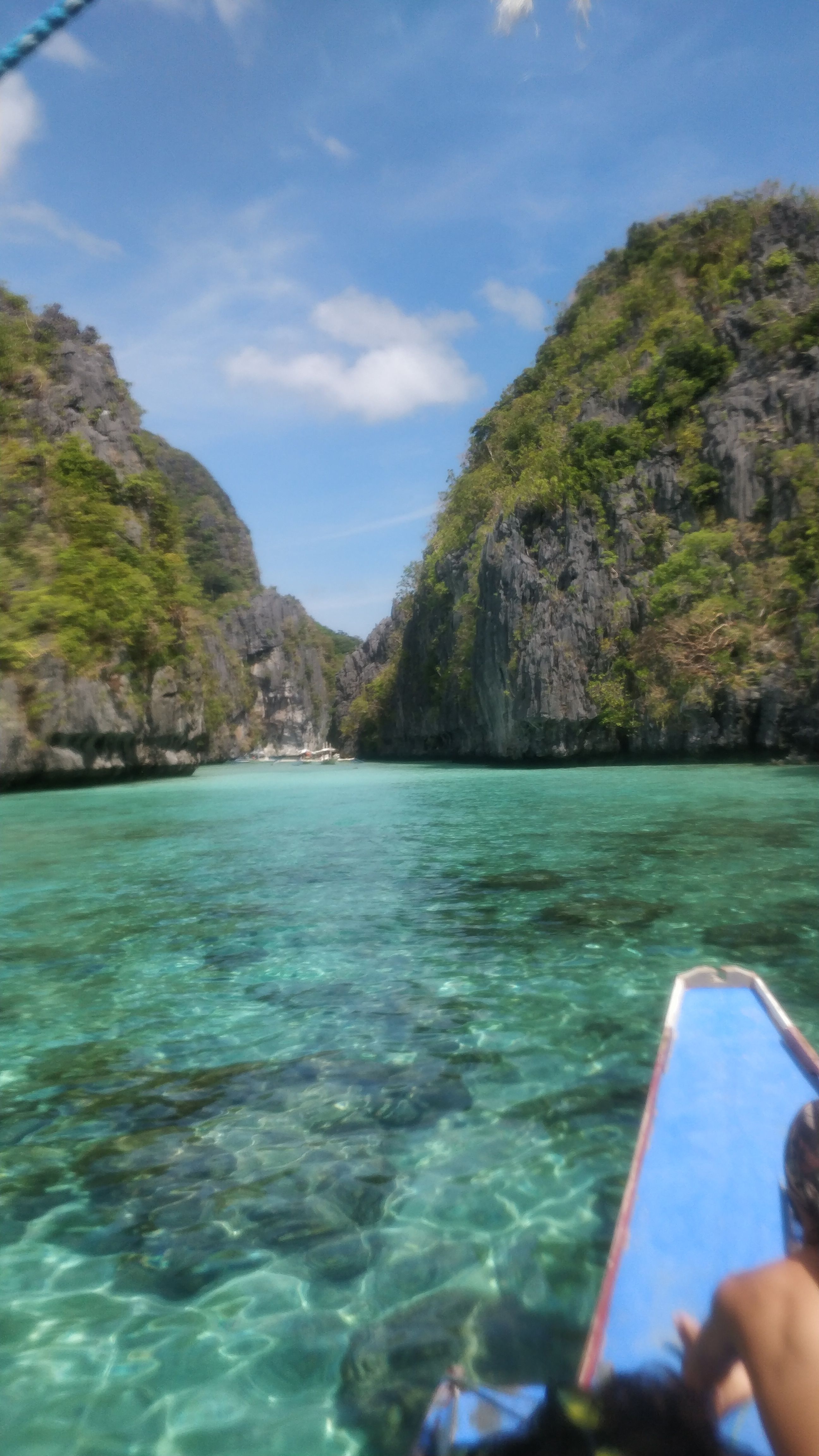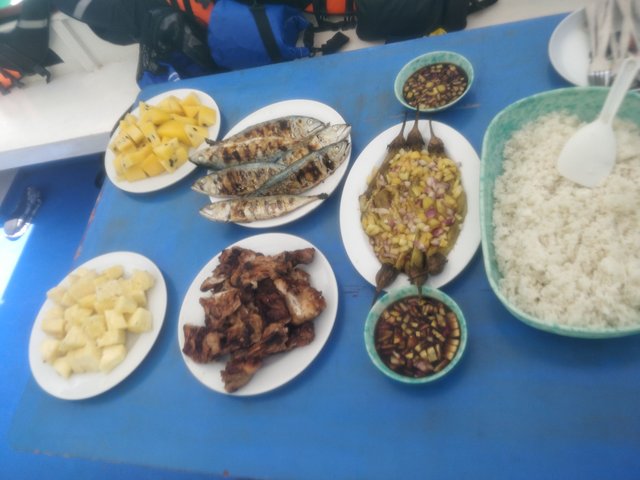 Our lunch on the boat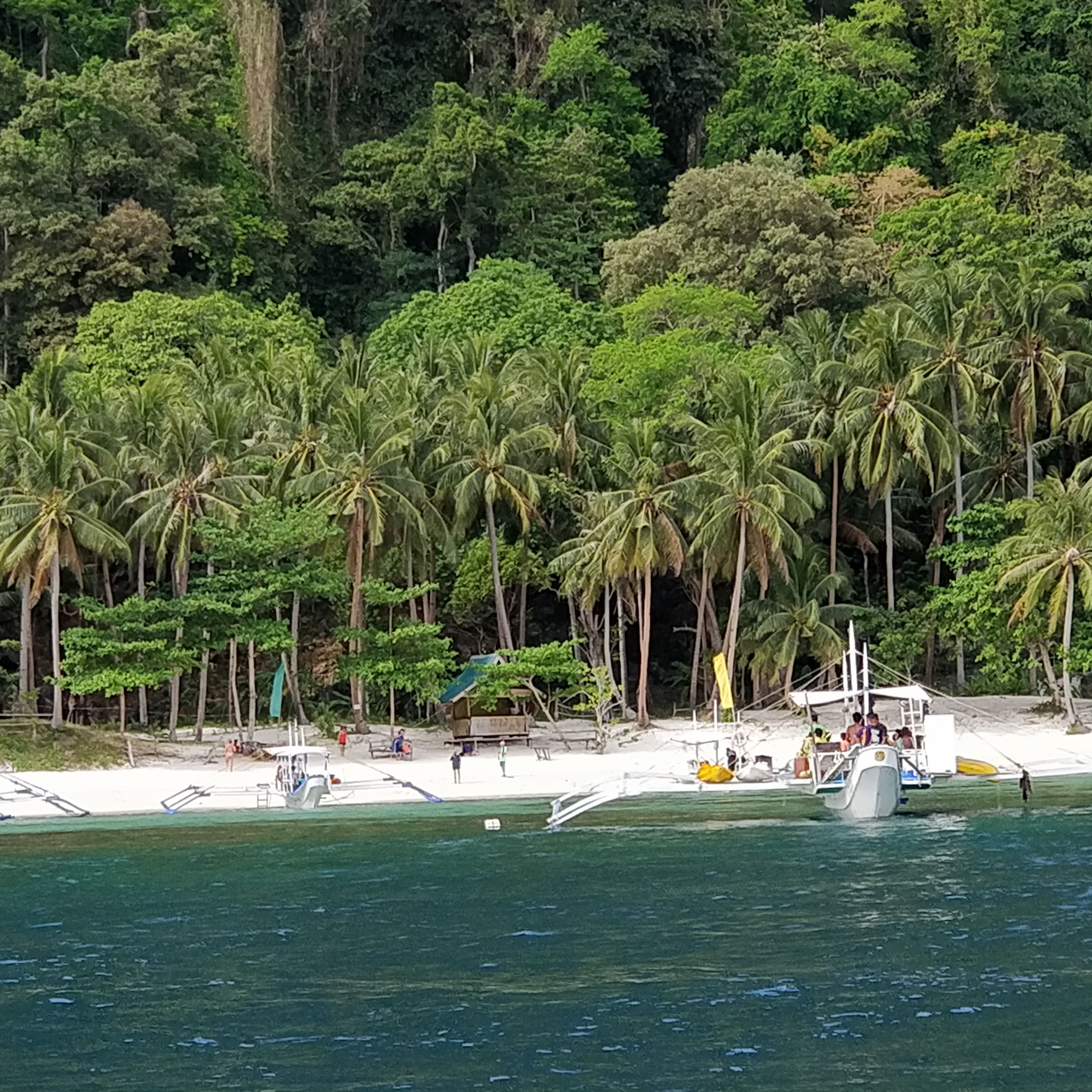 A beach we visited on the island hopping trip
The other popular thing to do in El Nido is rent a motorbike and set off to #NacPanbeach. The way there starts on the National Highway, so part of it is ok but then it turns into a bumpy dirt road.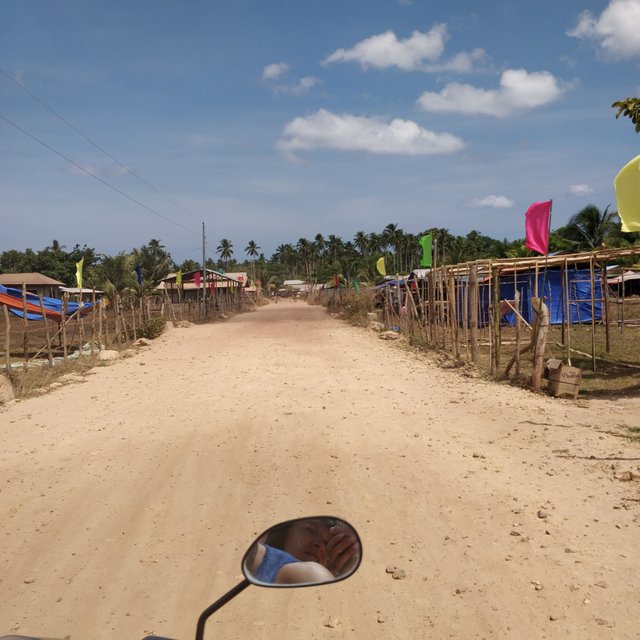 We followed google maps to find it, it was a difficult ride but the sight that welcomed us at the beach was more than worth it. If you're not experienced in riding a motorbike, you can also get there in a van. You'll be able to arrange transport at every tour company in town for 350php each way per person. In comparison the motorbike costs 500php +150php for petrol for the whole day.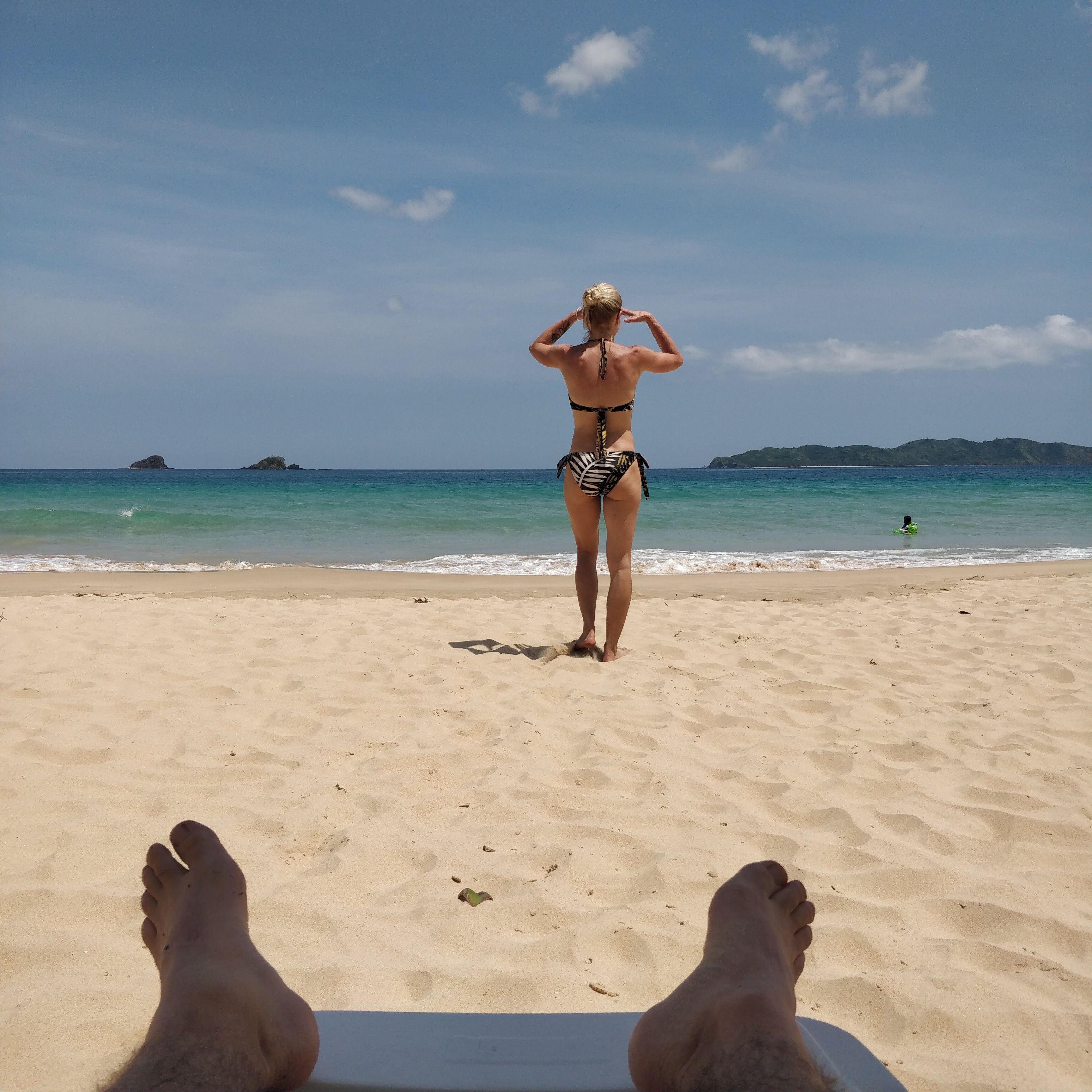 Nac Pan beach
A video we made on Nac Pan:
We also went to the gym in El Nido, it's tiny and has little equipment but it's an ok place for a quick workout.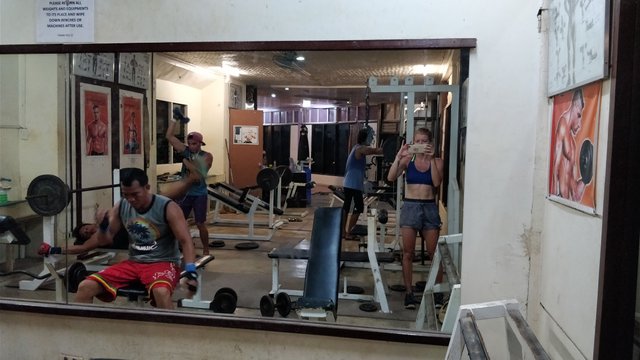 We stayed in El Nido for 3 nights, two of them at Raje Residence (1,500php per night incl. breakfast) link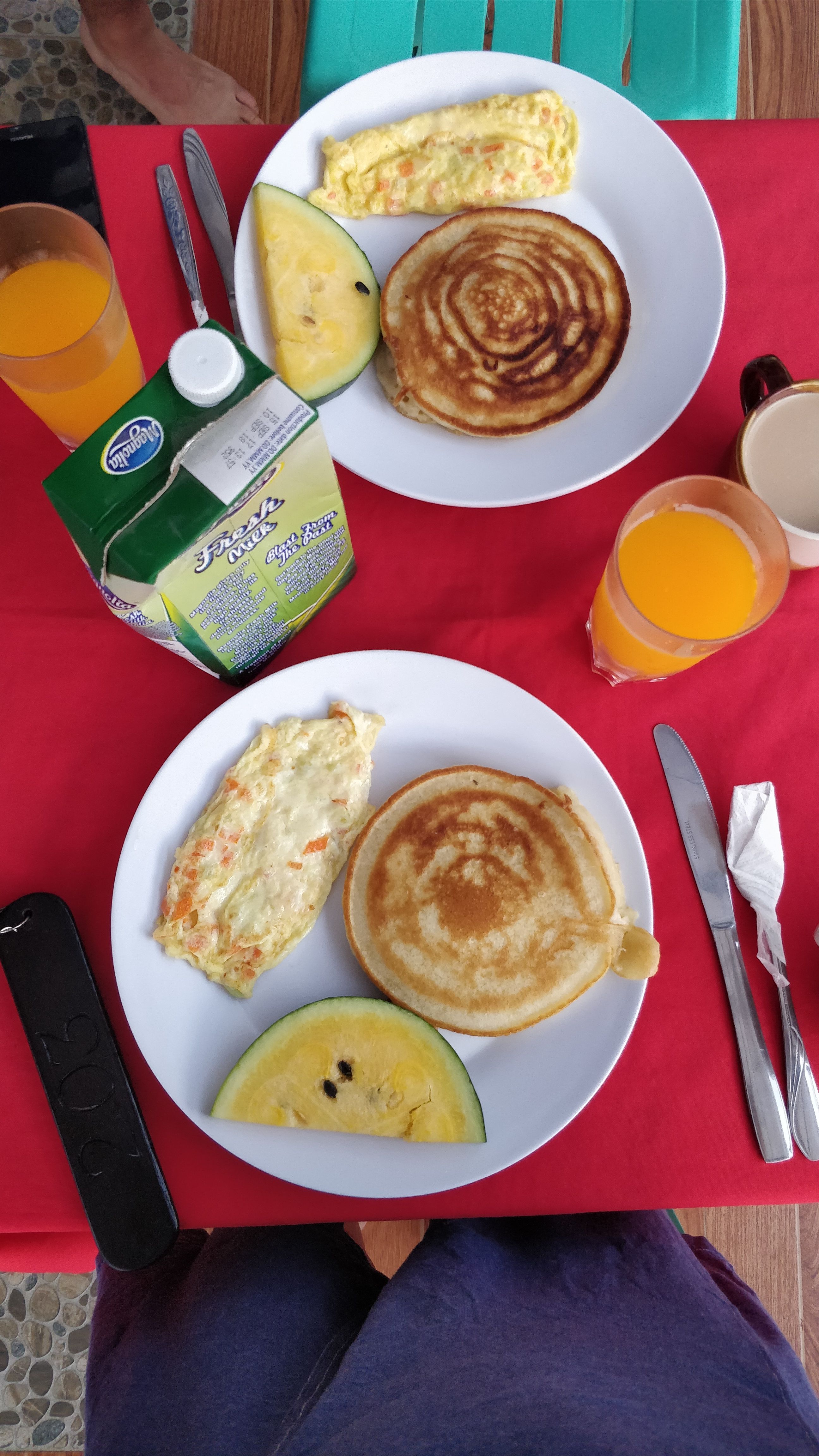 breakfast at Raje Residence
and at Forever Blessed Hotel or another night (1,300php) link before moving onto our next destination on Palawan, Port Barton.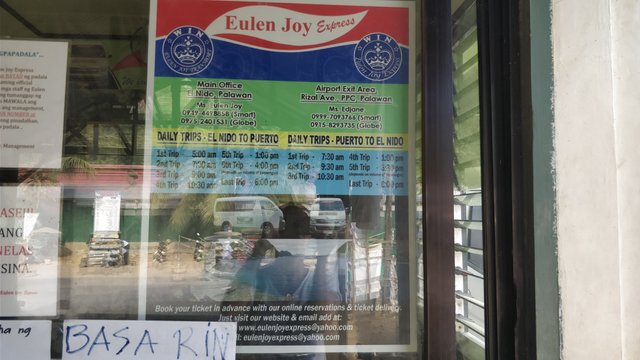 transport to Port Barton