@paulthebeloved travels and enjoys what the world has to offer
Veni Vidi Amavi
To Travel is to Live. -Hans Christian Andersen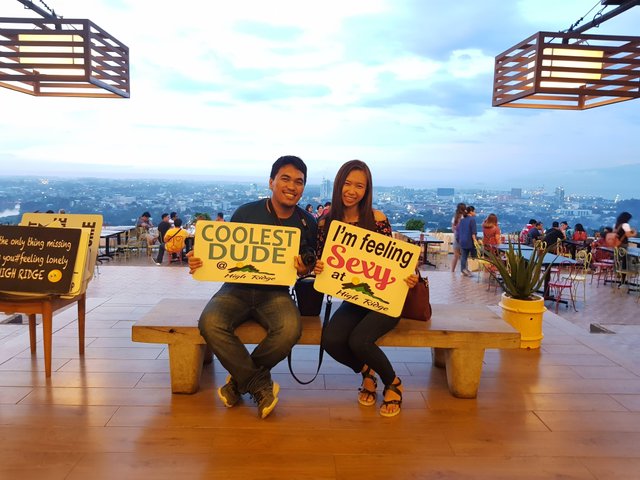 Hi guys! Its been a long time I haven't posted; 7 days to be exact. I miss steemit, the place where I share my thoughts and express myself. For the past days, I was traveling. You heard it right. @paulthebeloved travels to Bukidnon and Cagayan de Oro City.
I know I am not personally close with @surpassinggoogle but I have learned many things from him. To be human is to share our lives with others. Before Steemit, we already have a life and steemit was just a tool to further give a spice to our lives. Too much steemit is good but spending time with others is the best. We have to learn how to be human and that is to Love; those who are part of this world.
As I was travelling, I marveled upon the greatness and beauty of this world. We are so blessed to have this blessings bestowed upon us. We are really lucky enough to have this yet many people forget how to take care of nature.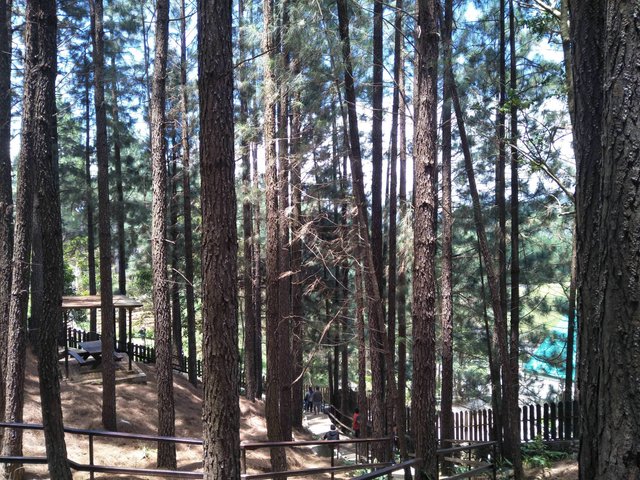 Our first stop was in Bukidnon, where I and my special someone enjoyed relaxing and gazing upon the beauty of Dahilayan Park. What amaze me is how clean and peaceful the park is. I guess people who visited this park is discipline unlike those who traveled to beaches where plastics and garbage are thrown everywhere. Its a wonder that people didn't messed up the place.
We never thought that the temperature there under the pine trees will be so cold. Those trees you saw in the picture is exactly the marvelous trees that give fresh air for us humans to breath. I never breath fresh air, so fresh as that of the park's air, since I left my home town. In Iligan City, pollution is not in a large scale but you can breath air pollution.
In the park, we simply enjoy our lunch. Eating under the shadows of the trees is somewhat amazing. I never experienced eating under a pine tree and a cold temperature. Furthermore, we also take some pictorials to document our memories so that when we grow old we will have some memories to reminisce frozen in a picture.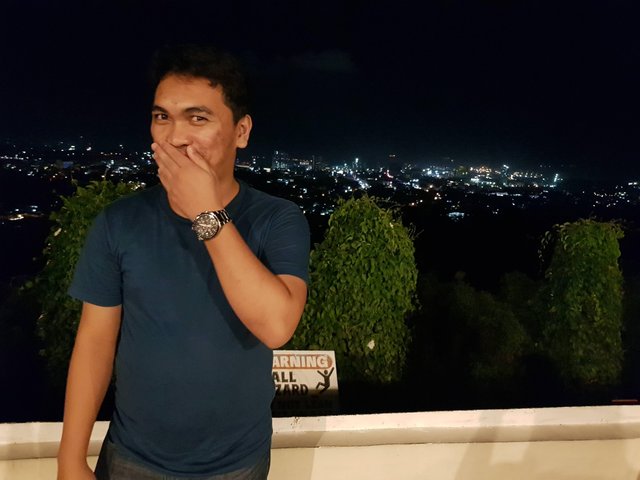 After our Bukidnon trip, our next stop is The High Ridge. It is where we spend our lovely dinner. From Bukidnon, it will took you 45 minutes to reach High Ridge depending on the traffic conditions. The High Ridge Restaurant is located at the top of a mountain ridge overlooking the City of Cagayan de Oro.
I am not a camera type of guy but in the High Ridge I conquer that shyness just to have a picture overlooking the city. After we took some picture we go straight and eat our dinner without taking pics of our food. Though we are millennial kids, we don't do what millennials do. We just eat and talk with each other without any interference from technology surrounding us.
There are many benefits from traveling. The very most benefit I got from my travels is that it relieves my stress and deepens my relationship with my special someone. Time is the most valuable thing we can offer to someone. So Travel now with that someone and make memories.
Your Lovely Accountant Steemian