All about ME
Hello Steemians :), so I have to say something about myself. Sometimes it is hard to introduce yourself because you know yourself so well that you do not know where to start with.Here it goes.
I believe in the saying, 'If you aim at nothing, you're going to hit nothing.' So if you don't set goals, then you have nowhere to go.
-Taylor Lautner
My name is Joey Perez nineteen years of age. My country is Philippines and my President is Rodrigo Duterte. I was born and grew up in Triumfo, Carmen, Cebu. Now, I'm studying third year Mechanical Engineering in University of Cebu Lapu-Lapu and Mandaue.
There are five members in my family. My father is a driver. My mother is a factory worker in Cebu Mitsumi Inc. Sabang Danao City. I have just one brother younger than me, a high school student. Lastly, my beloved grandmother who raised me from from the beginning and what I am now. I being separated with my parents and my brother because my parents, they have their work, actually their house was a far from my grandmother's house because they want near in their workplace, so when I grew up my parents want me to stay with my grandma because she is old enough and she need someone to assist her, actually grandma has eleven siblings and many many grand child and she is a loving and caring of her grandchild, but only me is her favorite because I am the only one who is always with her when it times with her needs, so in short I am a lola's boy.
I am a quite person, easy-going, optimistic and flexible to work. I can work for longer time, as long as, I'm interested in its.I am a person who is positive about every aspect of life. There are many things I like to do, to see, and to experience. I like to read about an interesting things, I like to think, I like to dream; I like to talk, I like to listen. I like to see the sunrise in the morning, I like to see the moonlight at night; I like to feel the music flowing on my face, I like to smell the wind coming from the ocean. I like to look at the clouds in the sky with a blank mind,I like to study when I cannot sleep in the middle of the night. I like to sleep early, I like to get up late; I like to be alone, I like to be surrounded by people. I like country's peace, I like the land and the nature, I like people. And, lastly I like to laugh. I am not that kind of crazy man but I'm happy of being ME :).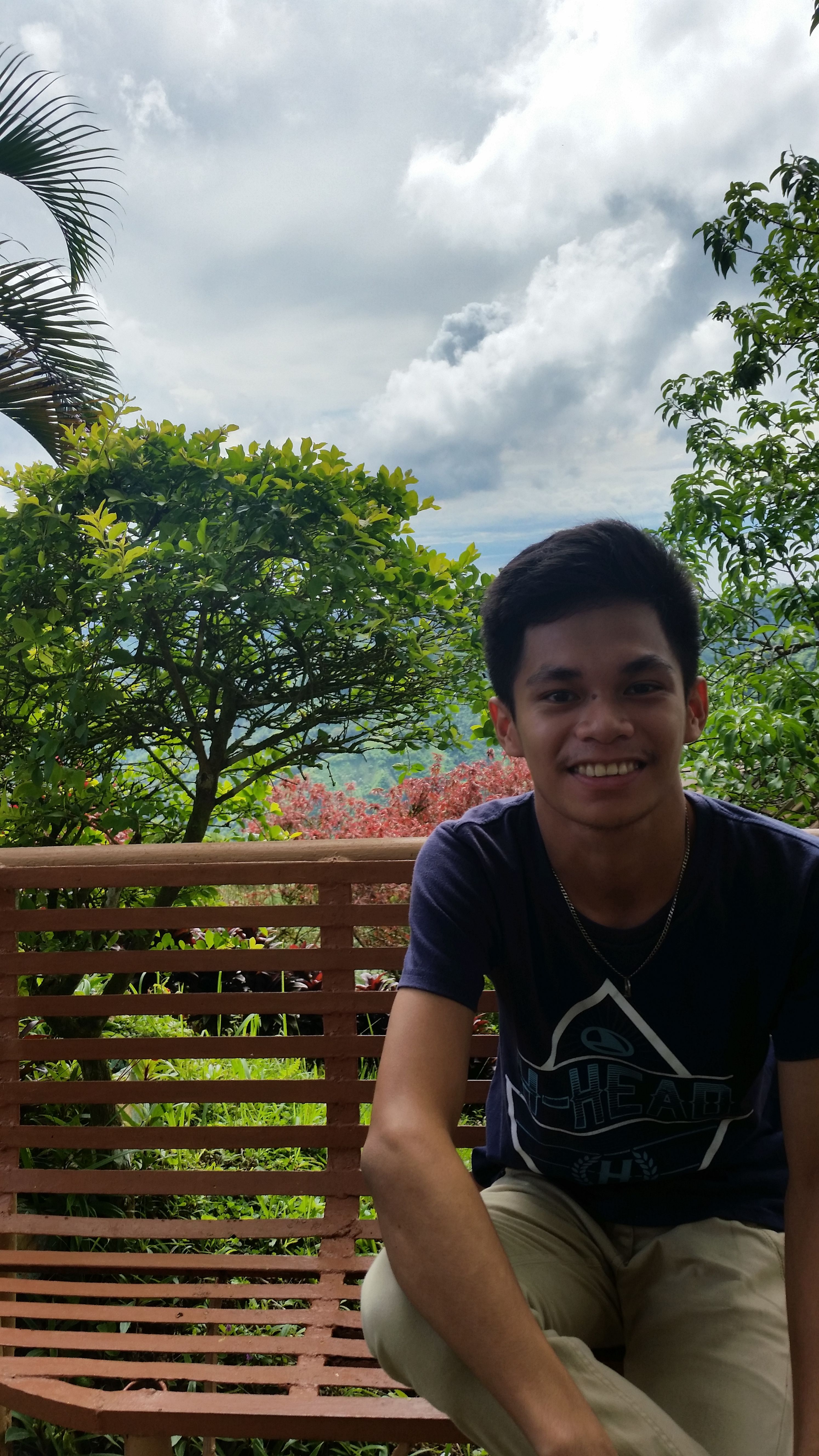 (This photo of mine was taken t JVR's Island In The Sky Resort located at Transcentral Highway Gaas,Balamban Cebu.)