Located right in the heart of the Visayas, Cebu is Philippines' biggest island and home to the country second largest city: Cebu City. If you enjoy being suffocated by fumes I advice to take a jeepney there during rush hour, if not you might want to skip the city and head directly to the interesting spots. There are many amazing places to visit in Cebu province. The west is famous for world-class diving, the north is sparkled with beautiful islands and white sand beaches, the mountainous parts are great for trekking, and the south-east is perfect to meet nose-to-nose with whale-sharks.
Places to visit in Cebu province:
1 - Bantayan Island

Quiet and remote Bantayan is an island located north of Cebu, famous for its amazing white sand beaches and its waves, making it a kite-surfing paradise. The island is starting to get some attention from international tourists but it's still a pretty laid back island with a fishermen vibe attached to it. It's the perfect place to relax on the beach for a couple of days and enjoy the sun. The locals are really friendly and always happy to see foreigners.
2 - Camotes Island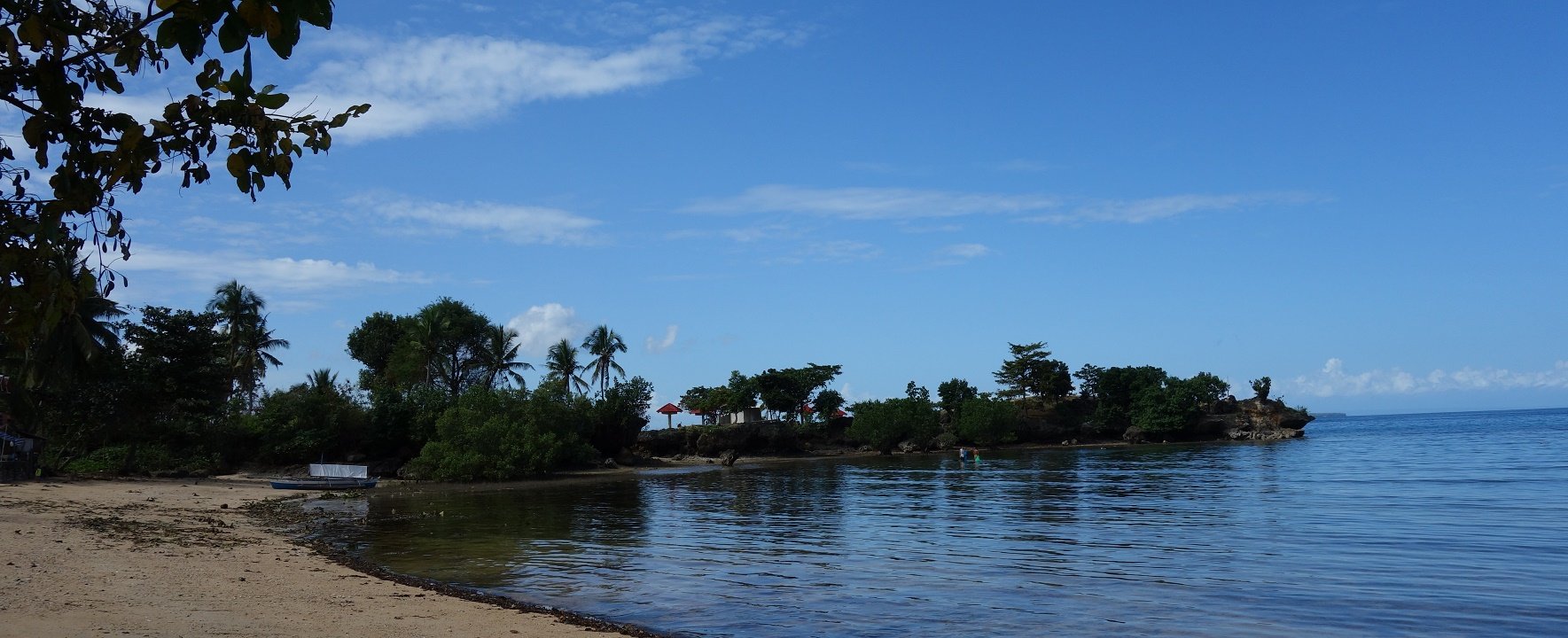 Quiet and beautiful Camotes islands are made of three main islands: Pacijan, Poro, and Ponson. They are named after the camotes or sweet potatoes, which thrive abundantly on the islands there. Ponson is pretty remote with its inhabitants living a really basic life, it's also hard to get there as there is no regular boat going there. Poro and Pacijan are more developed but it's still mostly villages, there's no ATM there and frequent power outages. These two islands are rich in springs, waterfalls, and caves, Pacijan also offers some nice beaches. The islands are still really far from being a big tourists destination. Most people coming to visit are people from Cebu. The locals are really nice and super welcoming. It's the perfect place if you want to get out-of-the-beaten-path.
3 - Oslob

Oslob has become famous for its whale-sharks watching, only a couple of meters away from the shore. These mammals are impressive, their mouth can be as large as one meter, but don't worry they only eat plankton and small fishes. Seeing these beautiful animals swimming around is just a wonderful experience. Oslob whale sharks watching is a must-do activity if you're in Cebu.
Whale sharks watching is not the only activity you can do around Oslob. There are a couple of nice beaches along the coast such as Tingko beach in Alcoy and Tinago falls in Tan-Awan is worth a stop.
4 - Kawasan Falls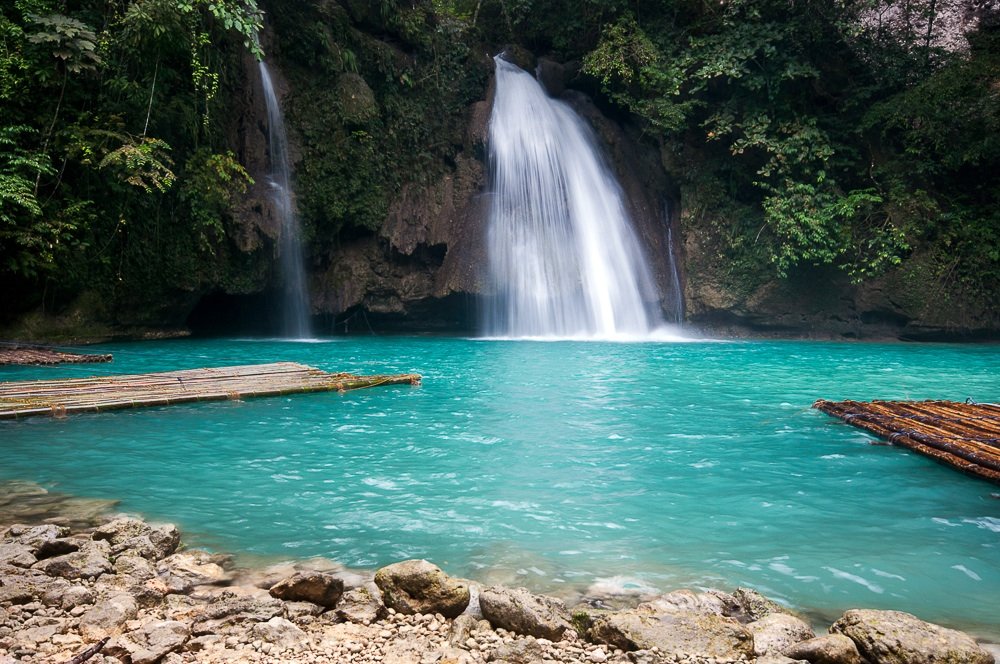 Credit: Andre Whaimerl
Kawasan is probably the most famous waterfall in Cebu, maybe even in the Philippines, it's a must go if you're nearby. The color of the water is amazingly blue, the fall is wide and tall, and the pool is large and deep. It's also the perfect place to get a massage. You can just rent a bamboo boat and go under the fall, the water pressure will do the rest. The guys renting and operating the bamboo rafts can show you how to position yourself for the best massage ever.
5 - Toledo
Toledo outskirts offer a lot of opportunities for nature lovers. The place is rich in mountains and hilly forests. One of the best spots is Tagaytay Hill, from there, you can get an amazing view over Malubog lake. There are also a couple of nice waterfalls around the city.
If you happen to be in the city on June 12th, you'll get the chance to participate in the Himulayan Festival. The procession and festivities are held every year to celebrate the history of the city as well as the city's patron saint, St. John of Sahagun.
(Bonus) - If you like diving:
6 - Malapascua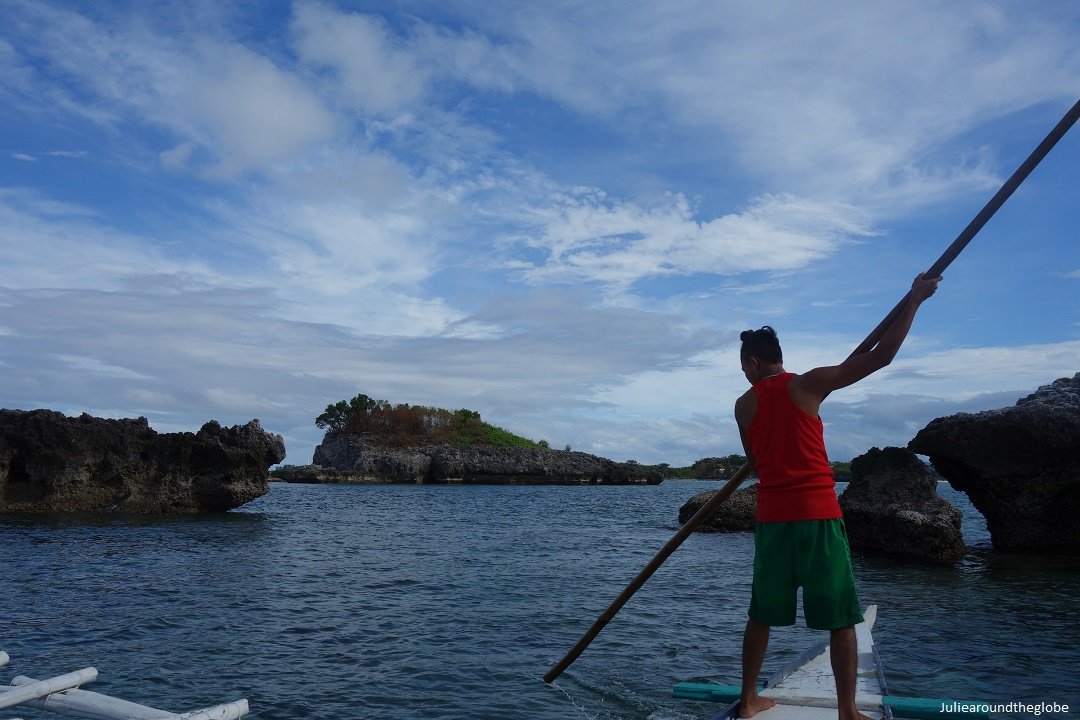 Malapascua is famous for its amazing diving, you can see a lot of different species, among the more famous are the thresher sharks and the mandarin fish. Unfortunately, as more and more people visit the island, Malapascua is in bad shape and the beaches are not what they used to be.
7 - Moalboal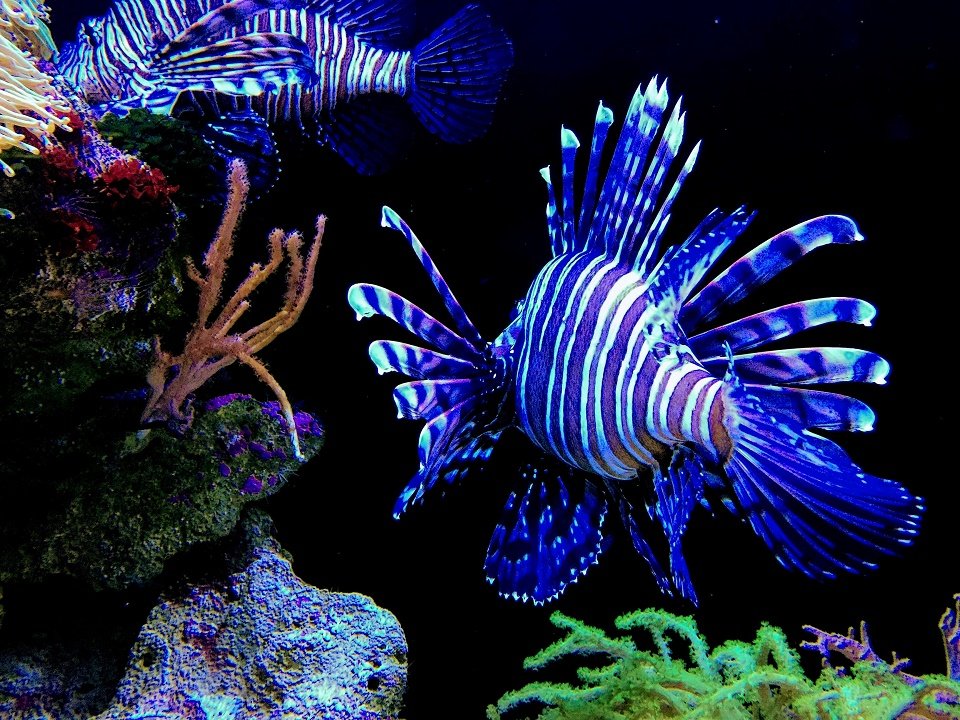 Moalboal is one of the best diving spots in the Philippines, famous among backpackers, the place has a good vibe and the underwater world is breathtaking. The visibility is high, you'll see many different types of colorful corals and many fishes. Moalboal is the only place in the world where divers can see enormous shoals of sardines. You'll also see different types of frogfishes, many colorful mandarin fishes, and my favorite: pygmy seahorses.
Disclaimer: none of the content in this post infringe copyright laws or steemit terms of service. I fully own the website juliearoundtheglobe.com. If anyone has a doubt about that he/she can contact me directly via my website.