Gentle Giants of Sea Water in Oslob, Cebu: A Close Encounter of Whale Sharks
Hello there steemit friends, just wanted to share our travel post with my wife in Tan-awan, Oslob a town located in southern part of Cebu, which local and foreign tourist gather just to witness the towns main attraction the close encounter of gentle giants of the sea, the whale sharks, commonly called by the locals as "Butanding" large whale sharks that almost measured as the size of Bus. Its actually my first time to swim with the whale sharks, I find it scary with its wide mouth but the sharks seems didn't pay attention to the people that swims instead it only follows the boat that feeds them.

Here are my snaps of our close encouter with the Butanding.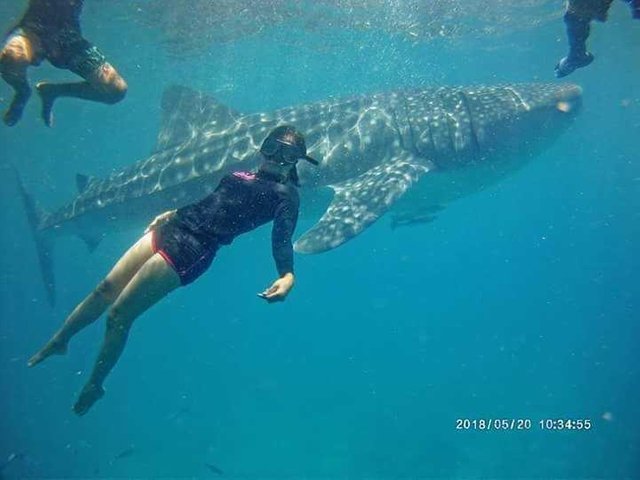 My wife swims like a pro though, swims elegantly with the shark.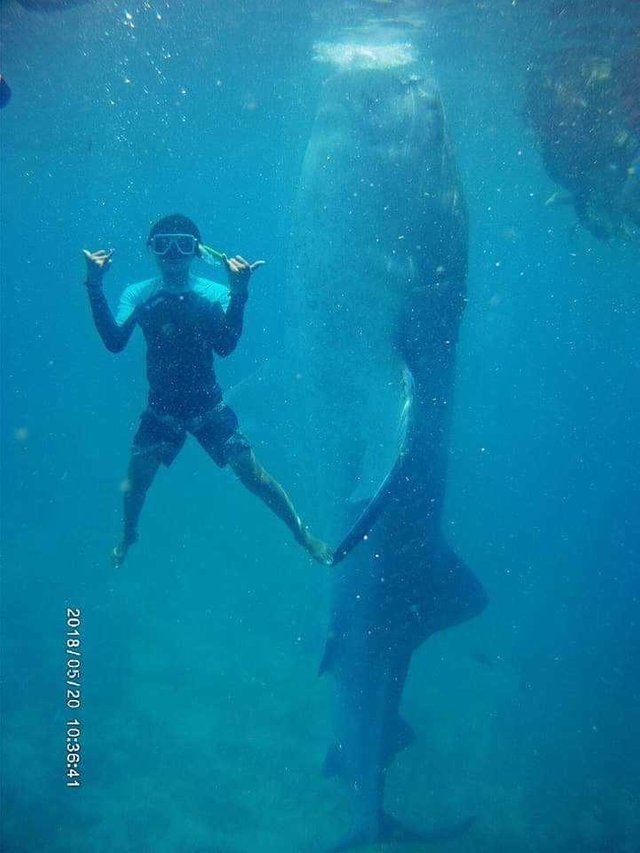 Ofcourse yours truly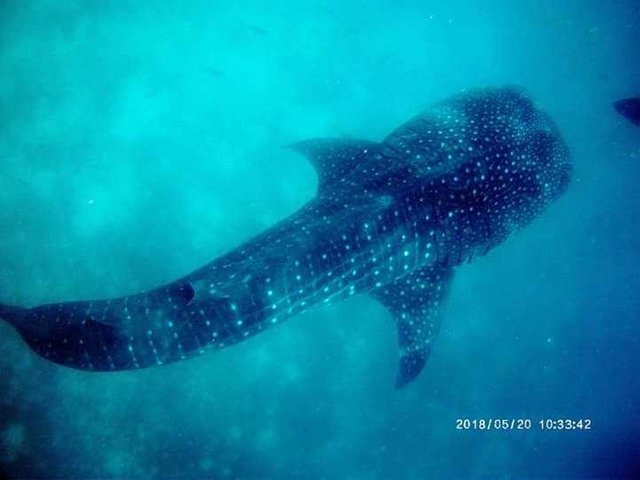 The Butanding looks small in the photo but its really huge in personal.
If you're fond of sea water, try visiting Tan-awan of Oslob Cebu and find it for yourself the beauty and calmness of gentle giants of the town. To travel to Tan-awan Oslob you may hire a tourist van going to Oslob town or you may just travel via Bus in Cebu South Bus Terminal, and look for the bus that routes to Oslob and ask the conductor that your heading to whale shark watching.
Upvote | Resteem | Comment