Are you an adrenaline junkie? If yes, then you should try canyoning or canyoneering if you're here in the Philippines. It involves trekking, jumping, sliding, rappelling, cliff jumping, spelunking, swimming in a fresh water from the waterfalls. It's one of an unforgettable adventure I've ever experienced. It's amazing! In fact, I've done canyoning in Cebu three times already. As I've mentioned in my previous posts, that I manage a guesthouse called Hey Fellas. First time I've done it with our guests 2 years ago. Then I dared to do it in Biliran, Leyte. I think it's more extreme compared to the one here in Cebu but the canyons is more instagramable.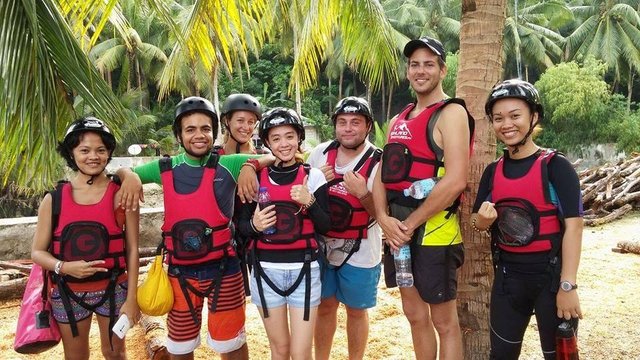 We're Ready!
Are you ready for the adventure? Here's how to get there from Cebu City:
Go to the South Bus Terminal, Take a bus that goes to Badian. It's about 3 to 4 hours travel time depending on the traffic. The fare is less than 150 pesos. I suggest you should go there early, around 5 or 6 in the morning. Also, don't forget to check the weather. The water gets really cold when it's raining. I've experienced it twice already. It's freezing cold for me, maybe not for foreigners. The activity takes 3 to 4 hours depending on how much selfies and groufies you're going to take. There's no rush though... just have fun! You don't have to book it in advance. There are many tour operators that you can choose from. You can also ask the hotel or hostel if you're staying for the night in the South. Most of them have a contact for the activity. It's more fun to do it with your friends or in a group. It cost 1,500 pesos including the gears and lunch. Wear a comfortable shoes. You can rent there if you forget to bring one. When you reach to the assembly area, you have to take a motorbike to go to the first cliff jump.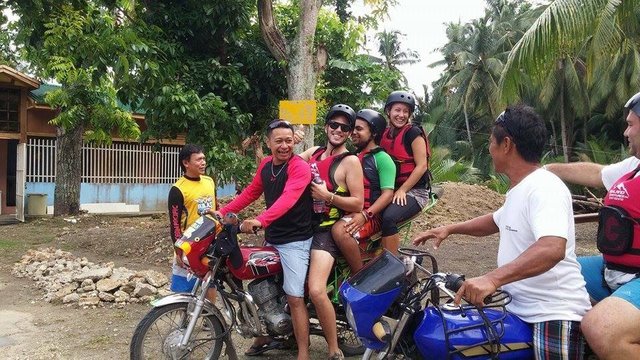 Only in the Philippines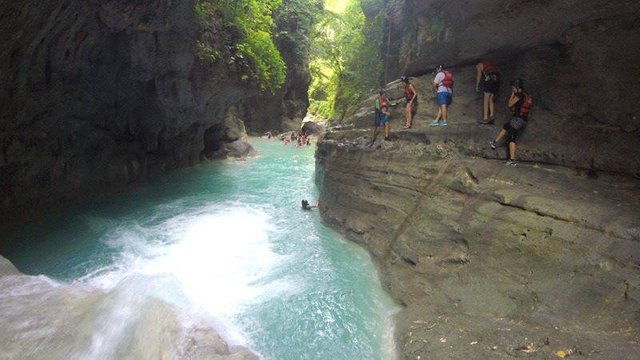 You can slide or jump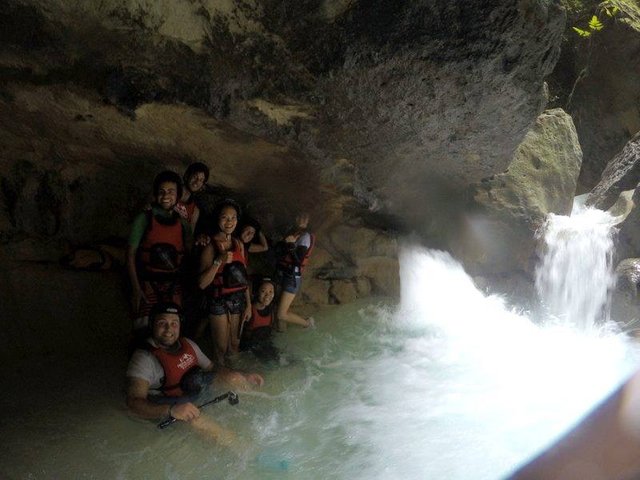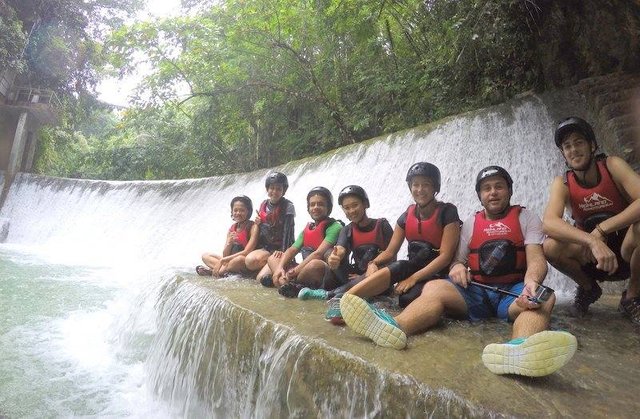 Groufies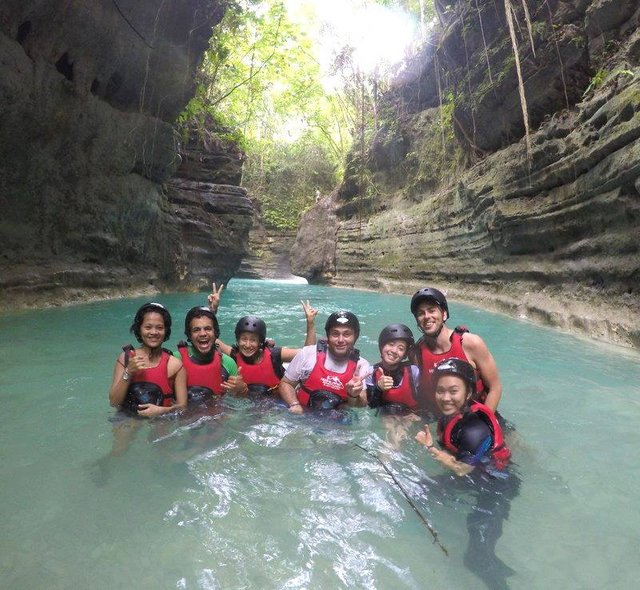 and some more groufies....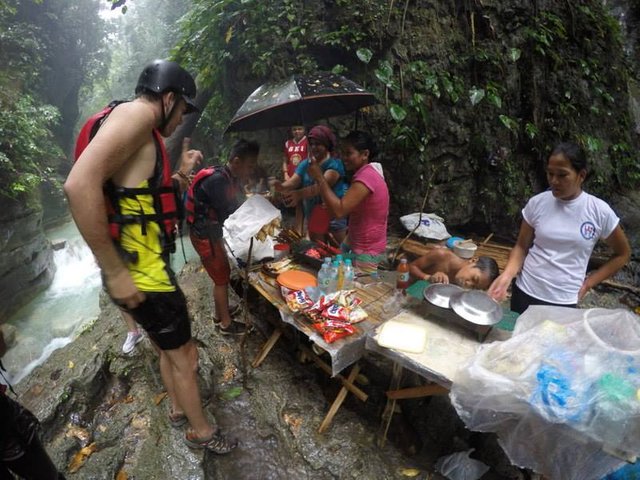 In the middle of nowhere... some locals sell barbecue right next to a cliff. You can have a snack first or get a drink before jumping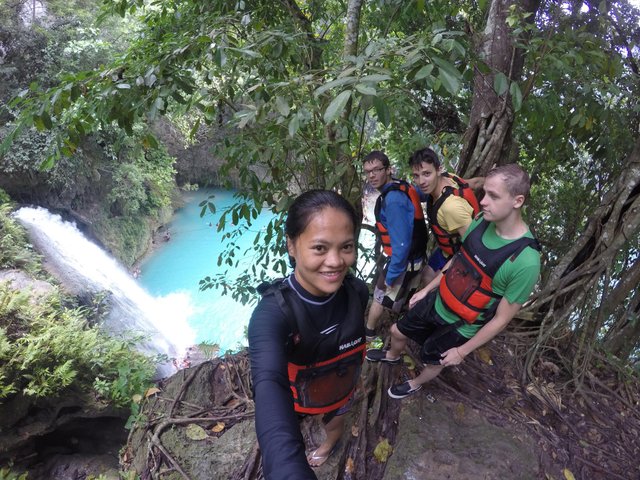 They are the 2nd group I was with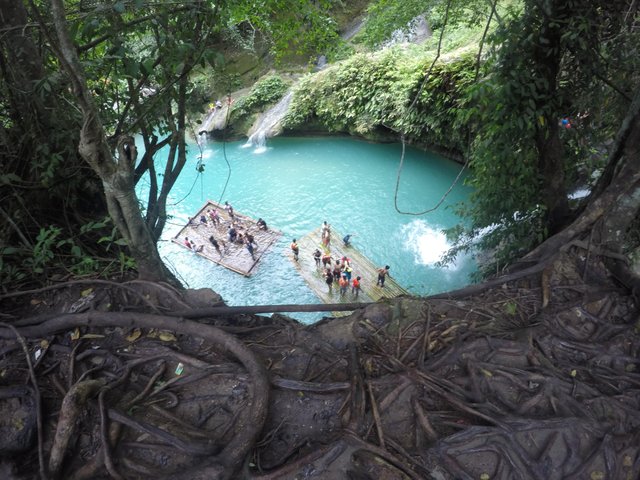 The highest and the last cliff to jump off. It's about 30 to 40 feet
At the end of the activity, you can chill and eat lunch at the Kawasan falls. It's included in the package tour. Then decide if you wanna go back to the city or stay in Moalboal. It's where you can snorkel with the sardines and if you get lucky, you can also swim with the sea-turtles.
That's all for Cebu. Next adventure that I'm going to share will be the Canyoneering in Biliran, Leyte.


Biliran is an island province in the Philippines located in the Eastern Visayas region. Biliran is one of the country's smallest and newest provinces. Formerly a sub-province of Leyte, it became an independent province in 1992. Wikipedia
Here's how to get there from Cebu City:
This time, I'm with my friends that I met when I was still an active volunteer. We took an overnight ferry to Naval. You can also take a fast craft going to Ormoc. You can ride a van or a jeepney to go to Biliran. In this activity, There are 15 waterfalls in total. If you want to avail this adventure, you can contact directly to their facebook page: Canyoning Biliran Kuya Jhoni and his crew is such an amazing guides. They make sure we are safe and have enough food. They also offer different kind of adventures like caving and camping inside the second biggest cave in asia. You can check out their website to help you decide.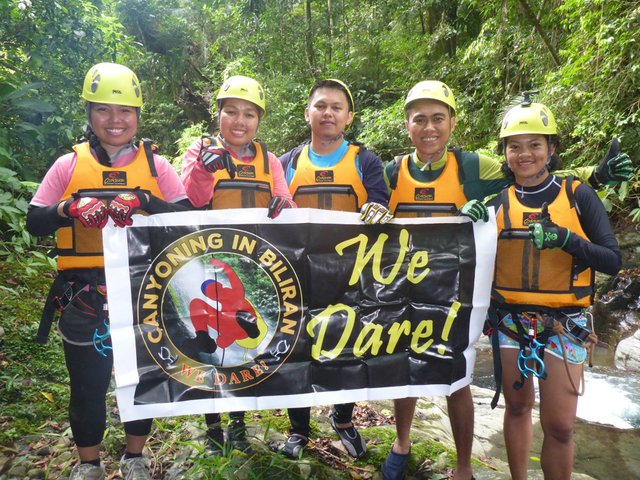 Yes! We did!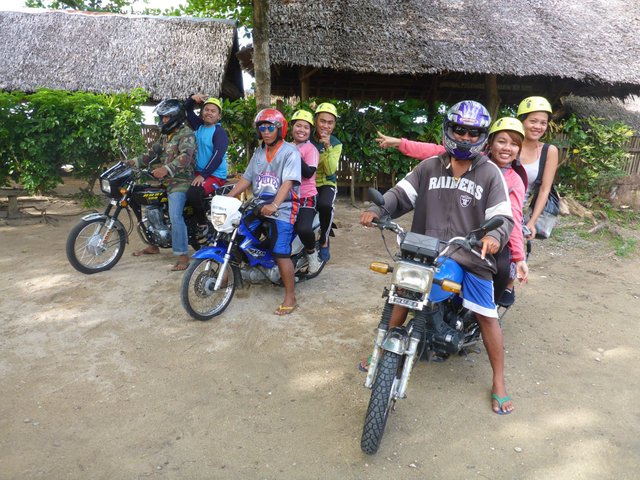 Let's go!
The motorbike drivers pick us up from our home stay to go to the starting point. I forgot already how long it will take. We also just paid 1,500 pesos each for this activity.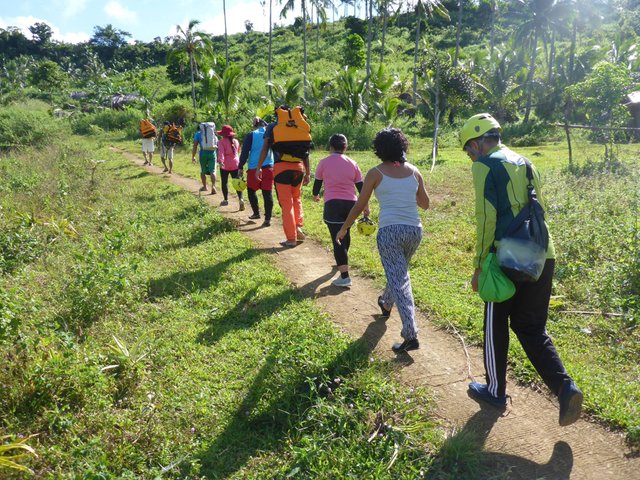 Off we go to the jungle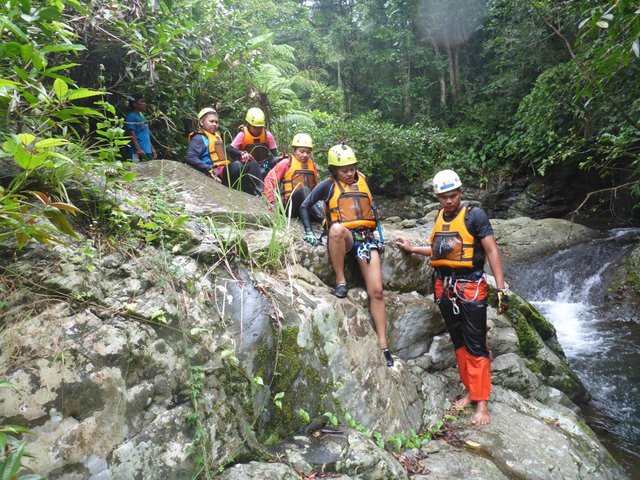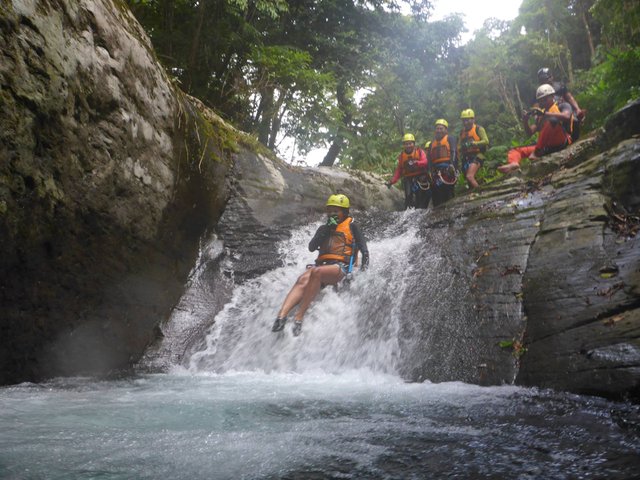 First action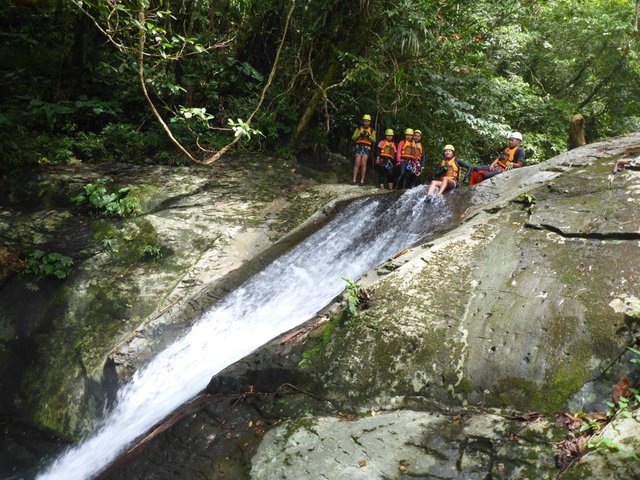 I was hesitant to slide... it was drizzling... the water was cold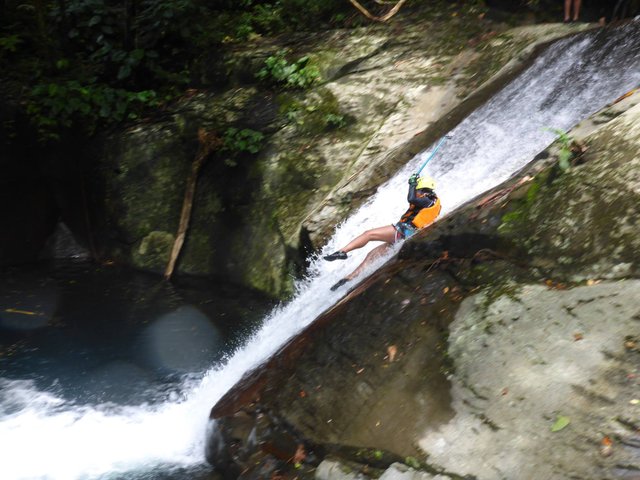 I did it!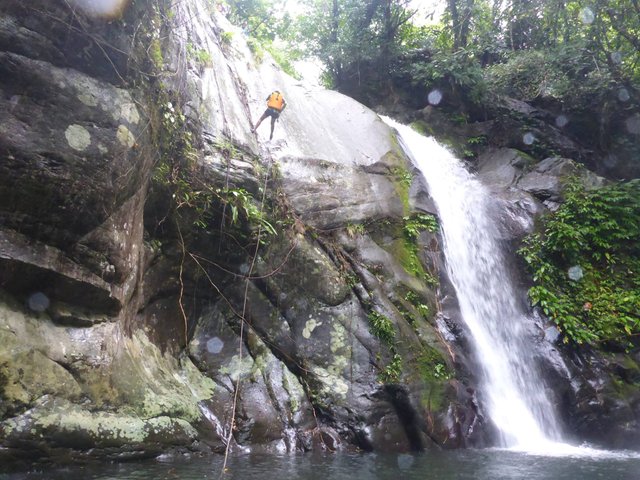 rapelling down... there's no other way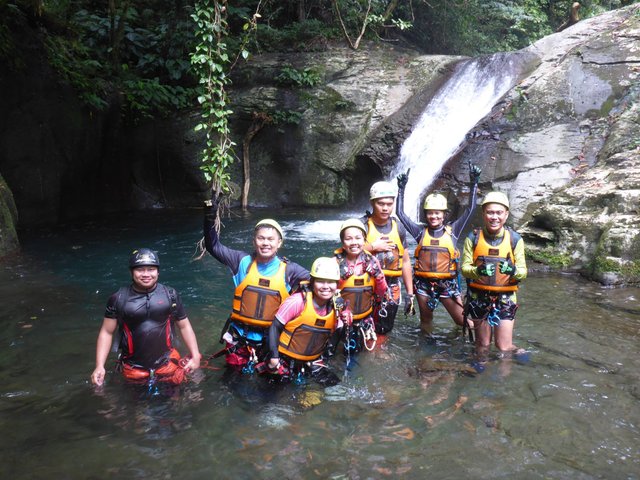 with our guides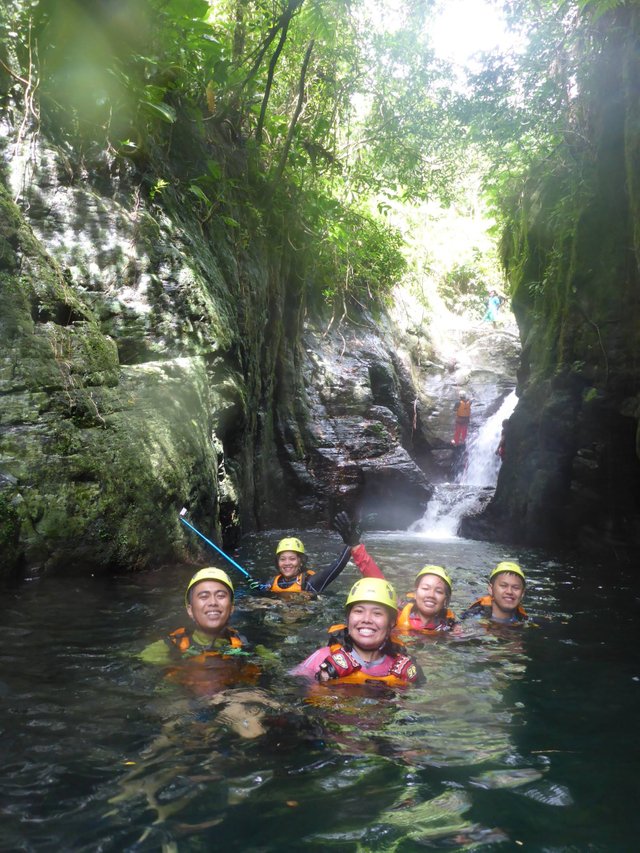 then we swam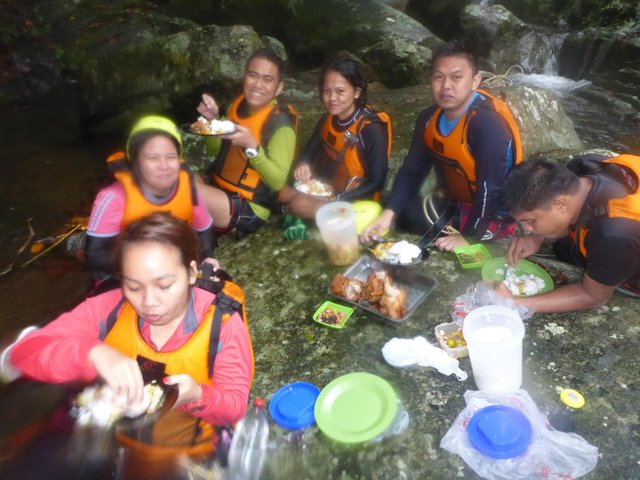 We had our lunch in the middle of nowhere...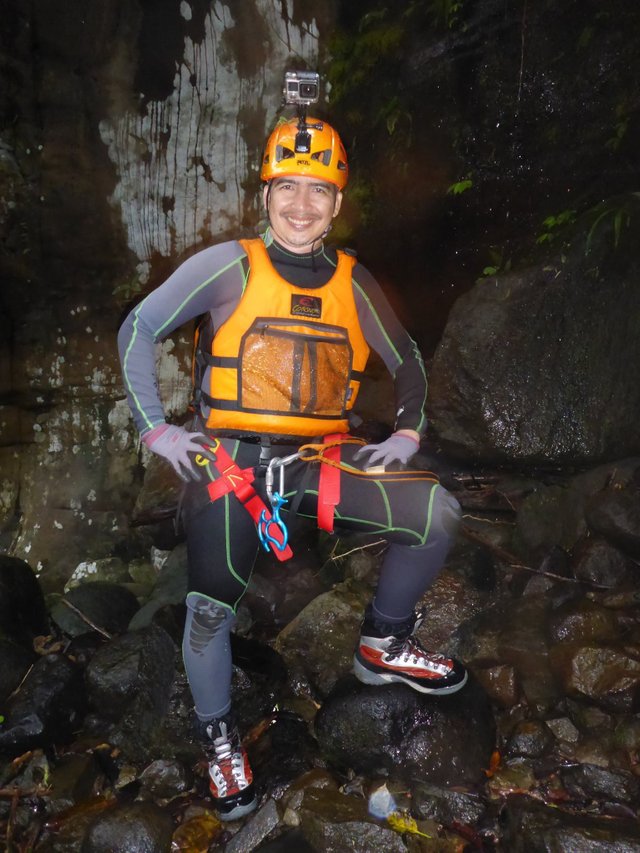 Meet Kuya Jhoni the main guide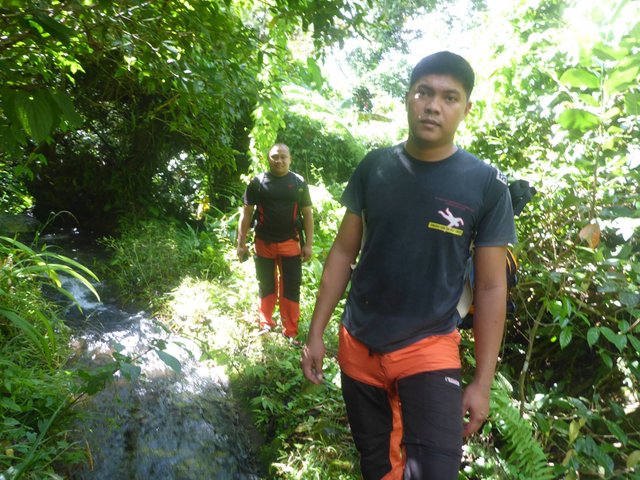 Kuya Jhonie's side kicks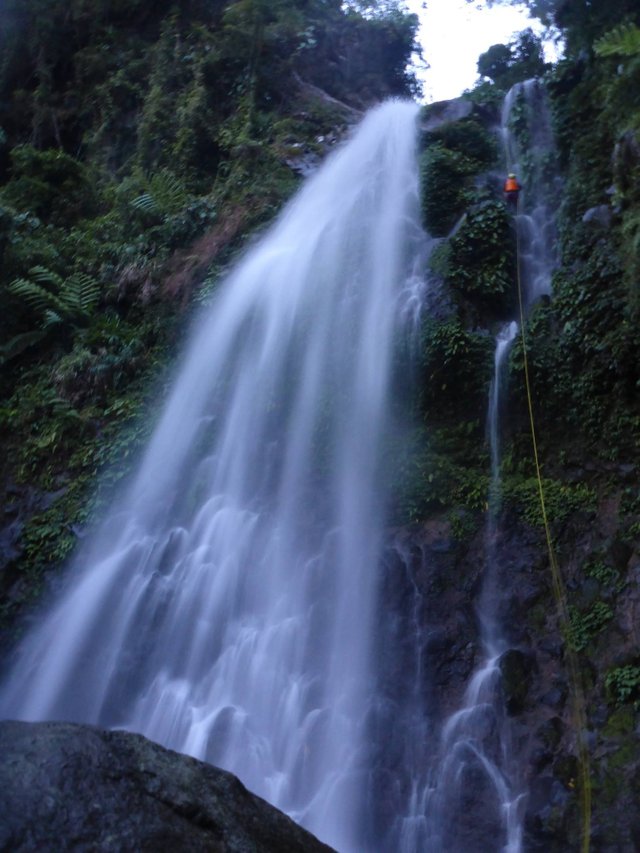 The main event. This is the end of the activity, you have to rappel down to the highest waterfalls.
After we did canyoning, we went back straight to our home stay. We paid 350 each only for a night. Then we did a side trip to Sambawan Island the next day. I will make a separate post for this. Are you going to dare to do the canyoning? Do more actions now that you're still young and still have enough energy to do some extreme adventures.
Safe travels!