We have this night market in Davao city where it's just a normal, busy road in the morning then starting at 5pm, roads are closed, vehicles are re-routed and vendors start to set up their stalls. Since its bombing in 2016, the government started setting up some gates for extra security. The Armed Forces and the police guard the area. It opens every night from 5pm-12mn.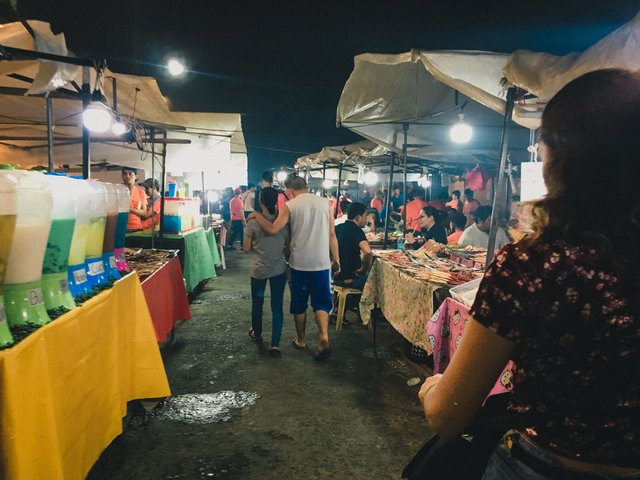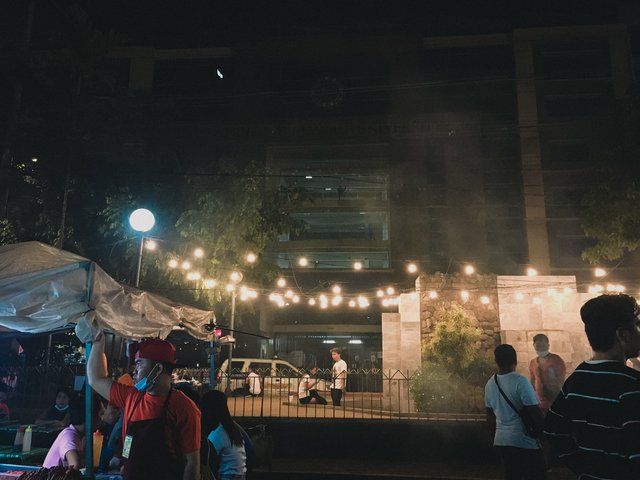 See that guy stretching? XD



Lots of different foods are sold here. Deserts, snacks, heavy meal, you name it. There's also a massage area, thrift stalls, and stalls that sell brand new but cheap clothes.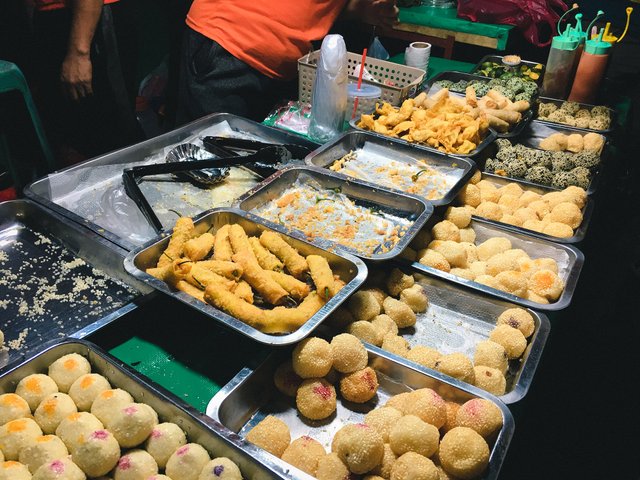 This stall sells dynamite lumpia (green chili pepper with cheese and some meat inside, wrapped in egg roll wrapper), fried shark fins, and buchi (rice balls with filling inside) in different flavors. My favorite is the chocolate one.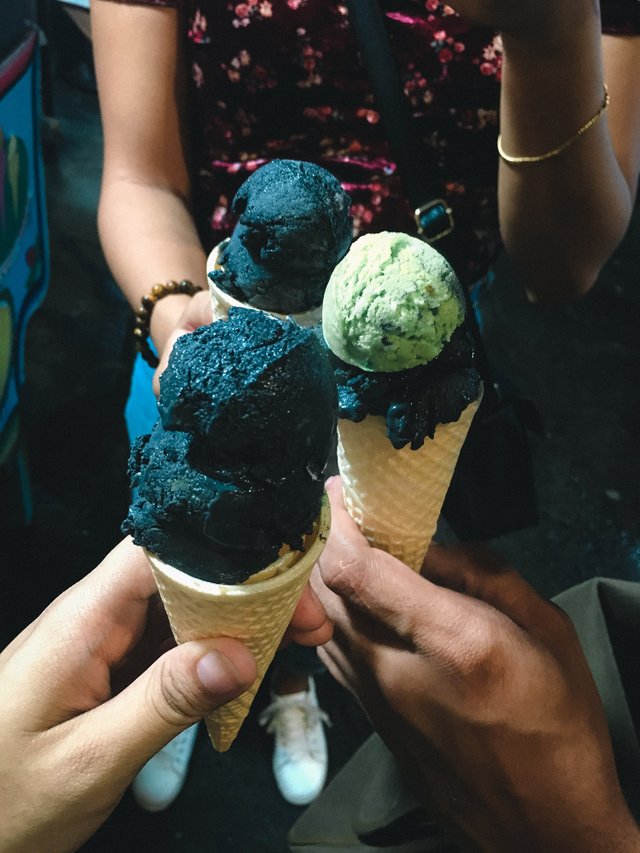 This is a charcoal ice cream. The green one is avocado flavored one. Charcoal ice cream is yummy. :D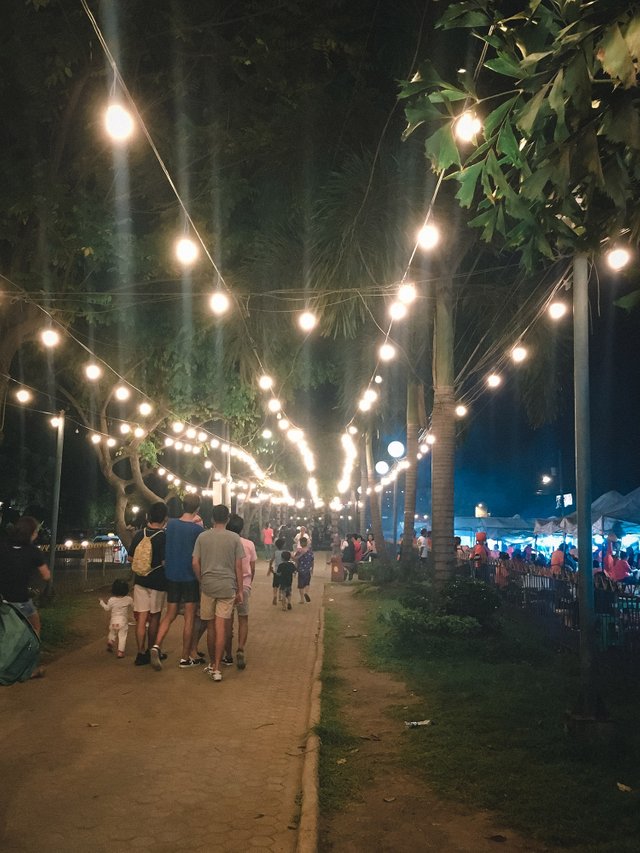 At the center is what's called the "Freedom Park" and we took some selfies here.



Filipino food. Raw fish, seaweeds, and meat to barbeque.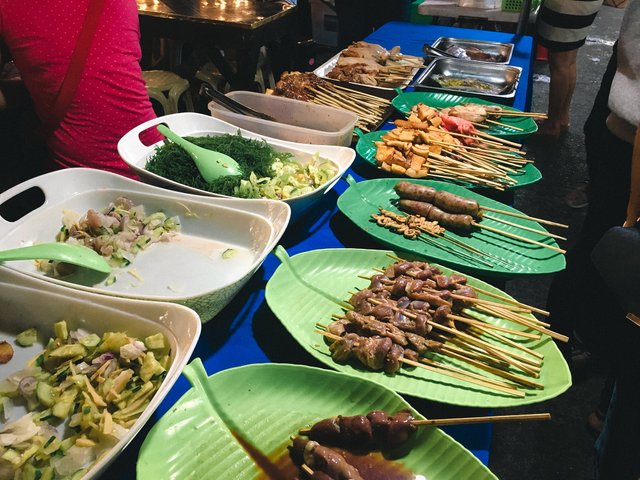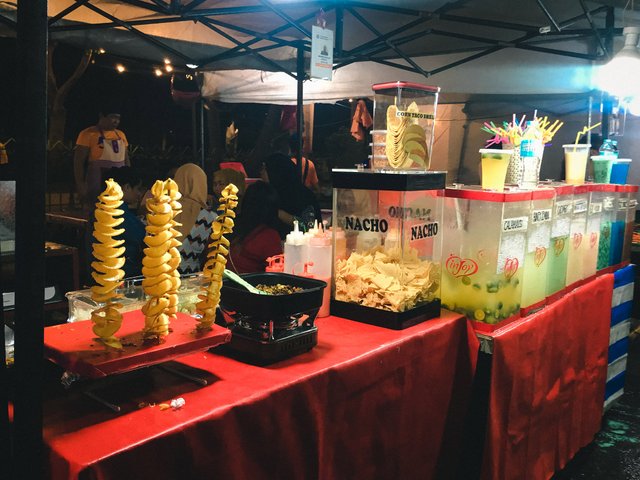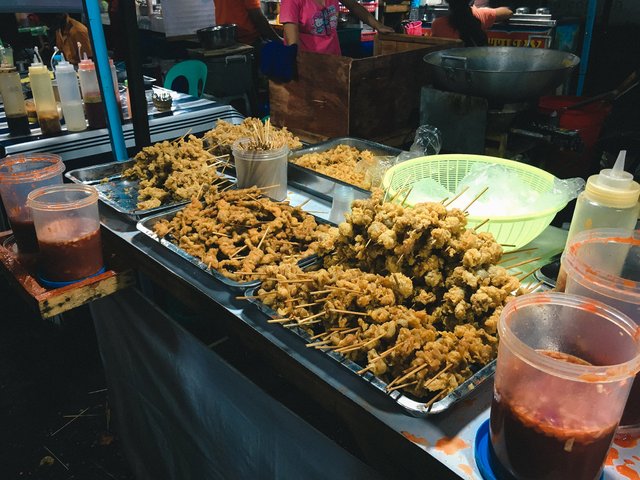 When you visit the Philippines, you will see this everywhere. It's cheap and delicious lol. These are chicken skin, chicken intestines, and some meat I don't really know where they come from. What I love with eating street foods in Davao is that we can just get what we want to eat (without telling the vendor beforehand), depends how many pieces you wanna get, and just pay the vendor when you're done. They won't even ask how many did you get. It's built on trust and honesty. If you were dishonest, it's up to karma lol.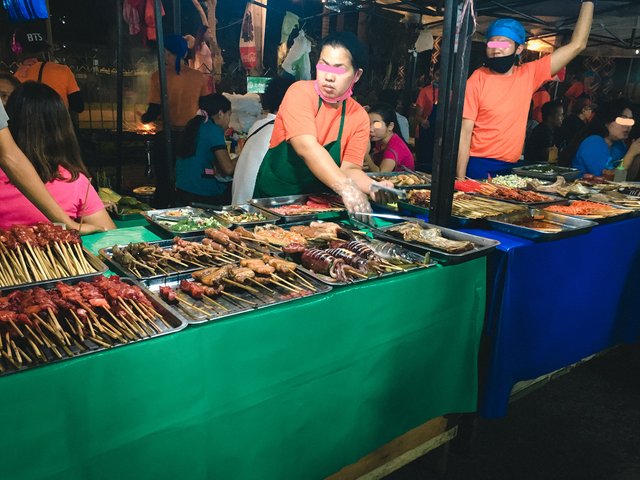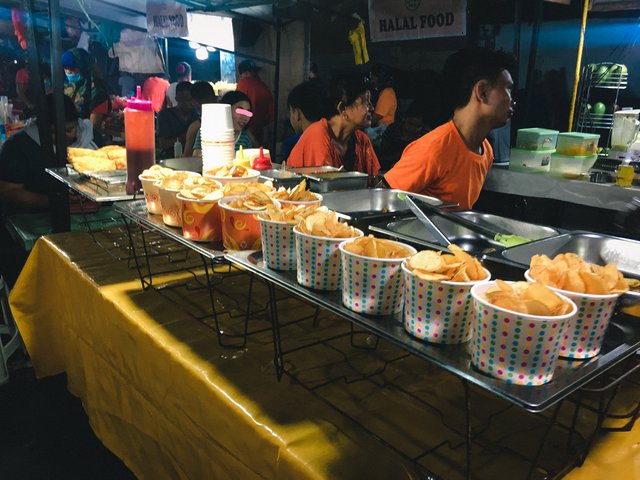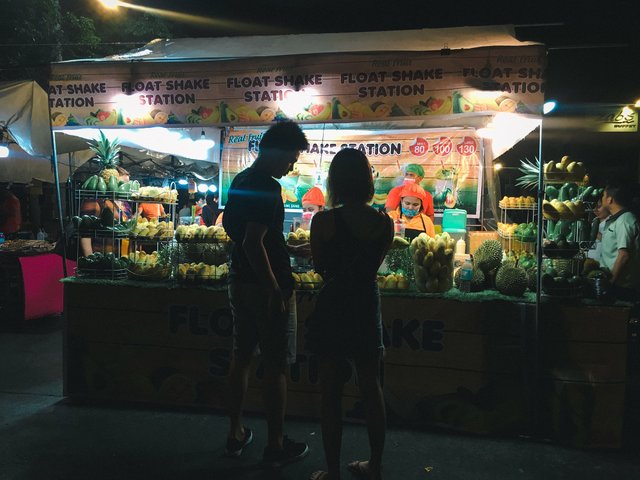 SHAAAAAAAAAAAAAAAAAAAAAKE!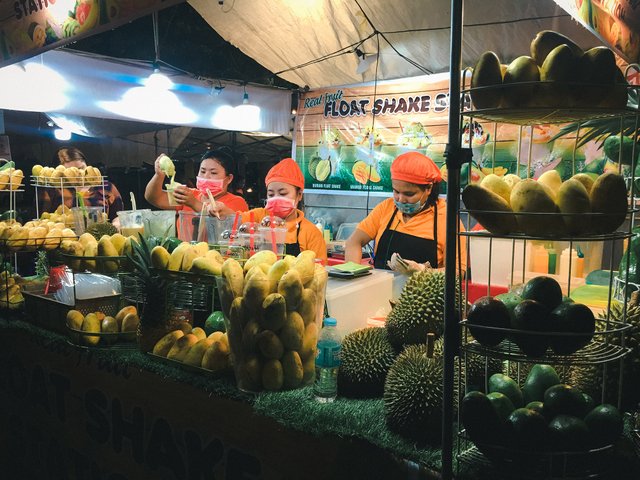 Davao city is rich with fruits. We have bananas, mangoes, lanzones, avocados, mangosteen, durian, seriously not gonna finish this list because there's too many. We are one of the exporters in the Philippines. And hey, since it's Kadayawan Festival this month, come visit us if you want sweet and cheap fruits! (Hello city tourism, are you proud of me now)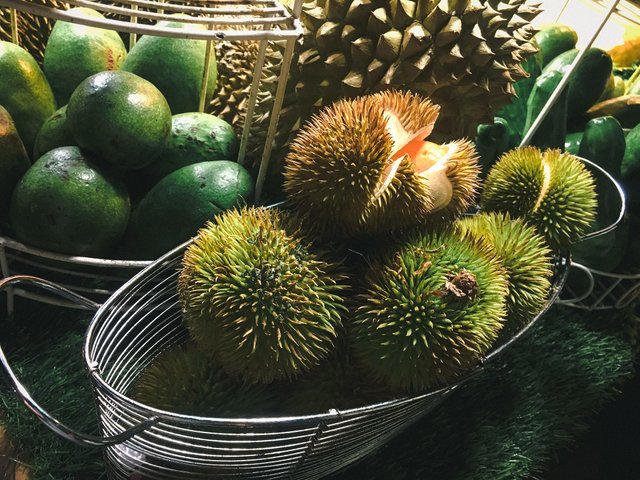 This is a durian but a very small one. I don't know what shit variety is this but this smells nasty and weird, I won't even dare taste it.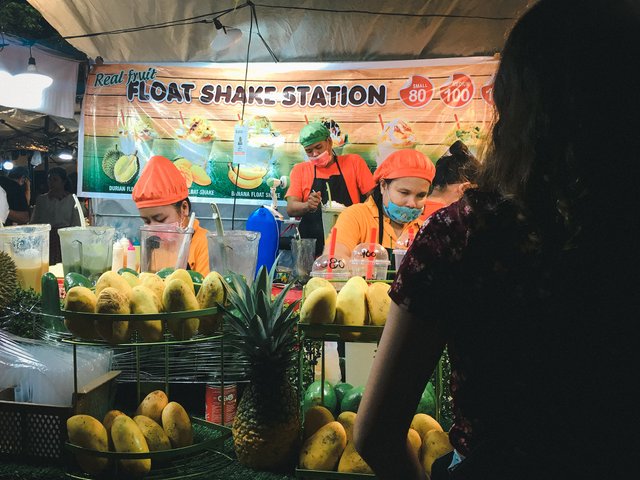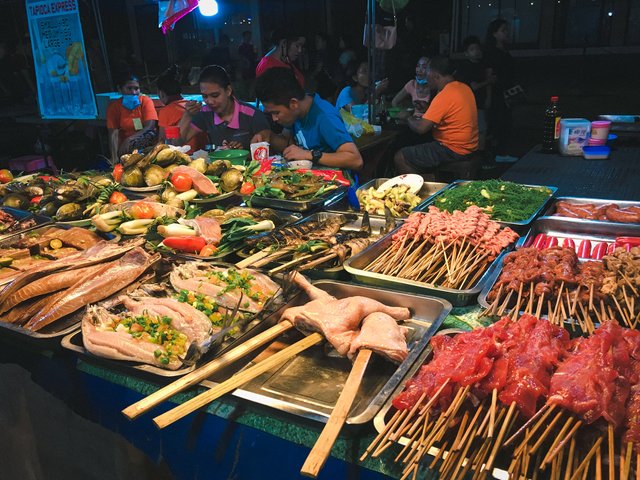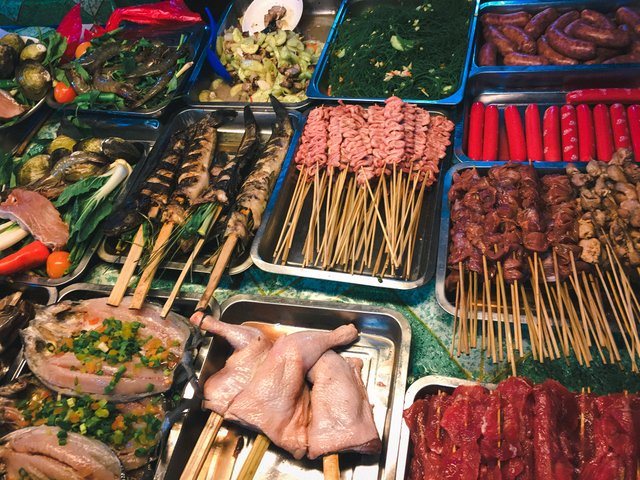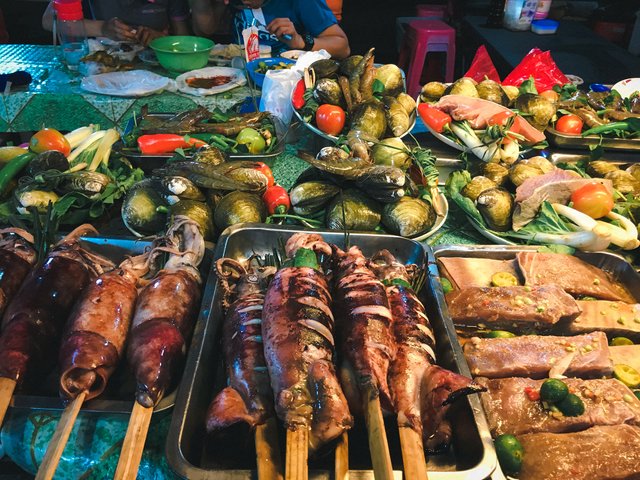 Not to brag but we got fresh seafood here as well cos we are near the sea. XD :p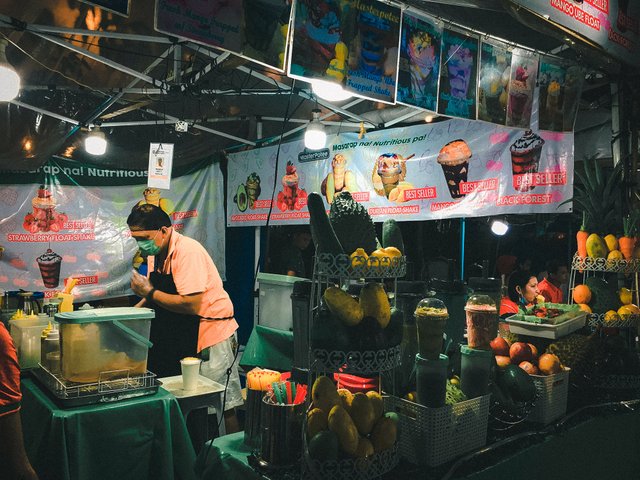 Another fruit shake stall.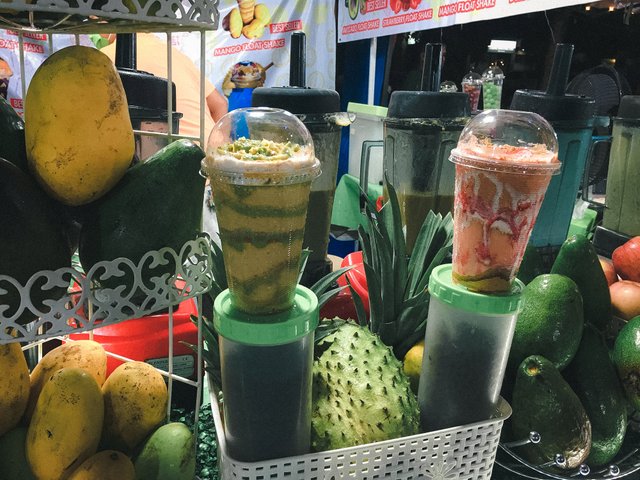 And they got strawberry shake! :D