We love our baby sister.
We can make her laugh and smile so easy. We talk to her and we tell her she's beautiful because she is.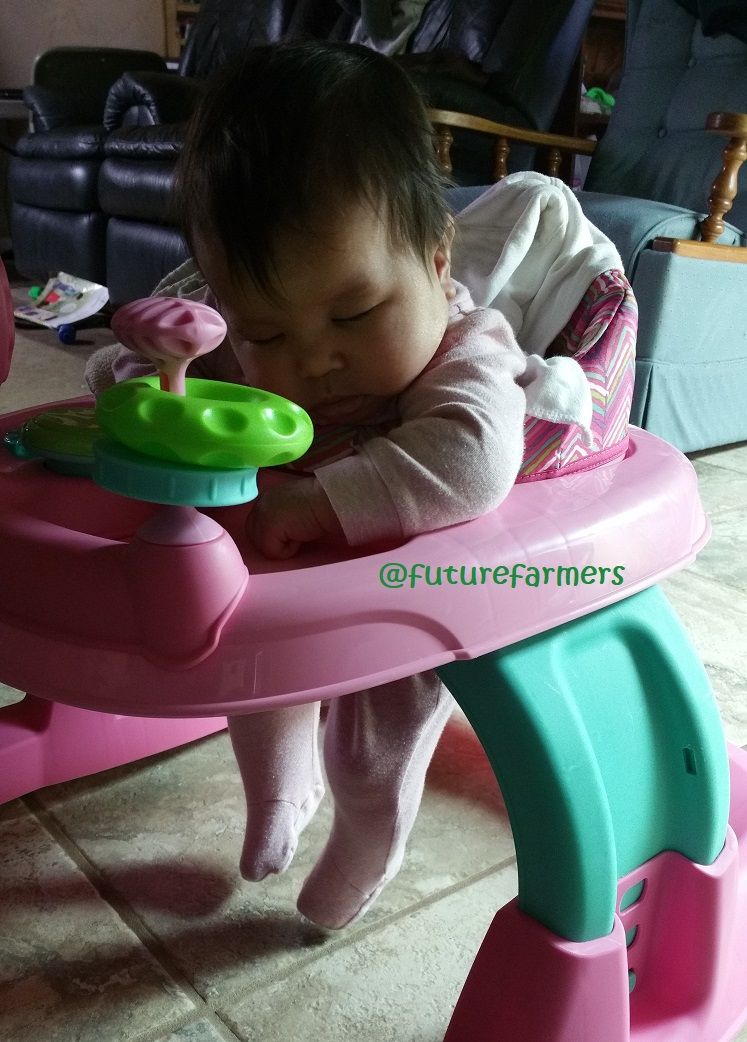 When she is fussy,
my Nanay (mom) feeds her. Or if she's not hungry, change her diaper. And if she's still fussy, then she holds her and rocks her to sleep.
When my mom gets tired, my Tatay (dad) rocks her to sleep. And feed her. And change her diaper.
But sometimes, she is so silly. She doesn't want to go to sleep and she cries so hard.
We put her in the walker and I push her around because she enjoys it. My little sister helps and my little brother helps too. If we keep going around, she finally goes to sleep like that in the picture.
Yay! She's finally sleeping.
We don't like it when she's sad and crying.
My Nanay can pick her up now and let her sleep on her rocker.
Now we have to play quietly, or else.
What else can you do to help a fussy baby go to sleep?