Great Dog Breed: Aspin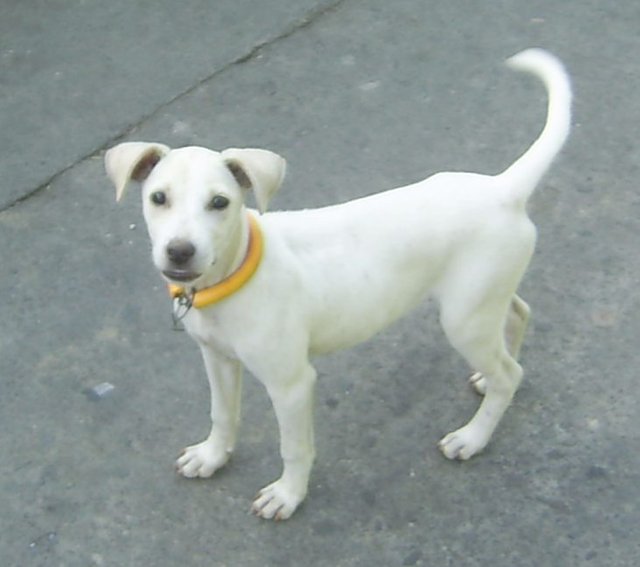 (Image source)
Aspins or Askals are mongrel dogs in the Philippines. The name "askal" is a Tagalog term for asong kalye or "street dog" as these dogs are commonly seen always wandering the streets. The Philippine Animal Welfare Society (PAWS) has suggested the term Aspin, short for asong Pinoy (Pinoy dog) probably to avoid the stigma associated with the term "askal". In the Cebuano language, mongrel dogs are called irong Bisaya, which literally means "Visayan dog" or "native dog". This is only from a Bisayan point of view since Irong Bisaya don't differ in character or physical appearance from the other Aspins found in the entire Philippine archipelago.
Physically, the dogs come in a variety of sizes. Fully grown ones are 12-19 inches. The coat can be short haired or rough. Coat colors ranges from Black, Brown, Brindle, Gray, Cream and White. Spots are commonly found at the base of the tail and at the back. The snout sometimes appears black if the coat color is brown. The tail is usually held high and the ears can be floppy to fully pointed upwards. The bone structure of a native Aspins is on the medium range, never heavy like bone structure of the Rottweiler breed. Aspins are often more resilient and street-smart than purebreds.
Aspins have been raised traditionally as guard dogs of the home or property, They are always suspicious of strangers, independent and protective of their owner's family members. They are also great as companions to young children due to their devotion to family members. They are usually trusted by their Filipino owners to roam around the neighborhood to socialize with other dogs which is why these dogs are mistaken by Westerners as stray dogs when, in fact, they're not. They are, however, expected to be home before sunset especially the males who would always be looking for females to breed. Female dogs usually stay home and are great watch dogs.
Aspins were allowed to compete in the First Philippine Dog Agility Championships in 2013. These dogs have been successfully trained by the Coast Guard to identify bombs and drugs by scent.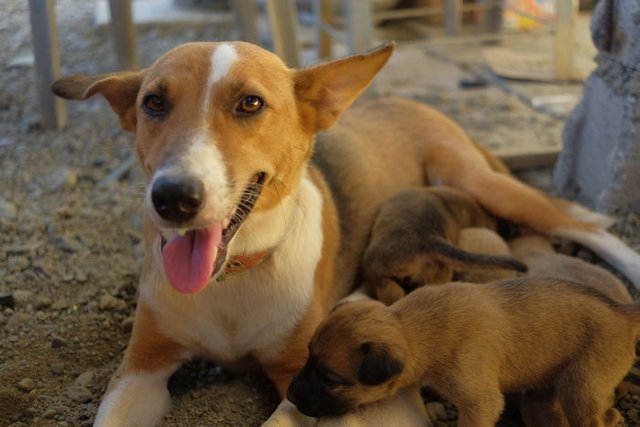 Female Aspin with puppies (Image source)
(
)
Video upload by Kiana Filamor
---
---
---
Sources: https://en.wikipedia.org/wiki/Askal
---
---
Follow me as @darthnava: "Steem On when the Steem is not steemy enough!"