'The Light Of The Unknown' A Watercolor Art
Hi #steemers, I'm back again with another watercolor art piece. Ever since, I really love to draw and this is one of my artworks using crayons back then that i've found but then I re-draw it (I don't know if that term exists 😅) and have used watercolor as a media of this art that I'd like to call 'The Light Of The Unknown'.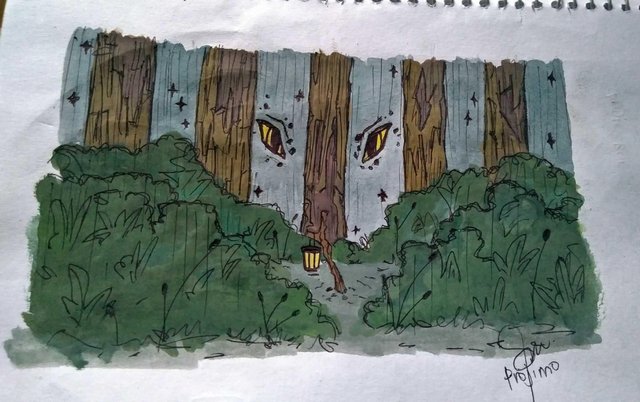 And here's what I did:
First, you have to gather the materials needed, this includes:
Paper (watercolor paper is preferable)
Pencil (any kind)
Pen (any kind)
Watercolor brush
Tissues or paper (for color testing)
Cup of water
Second, now you have all the materials, let's start by drawing the picture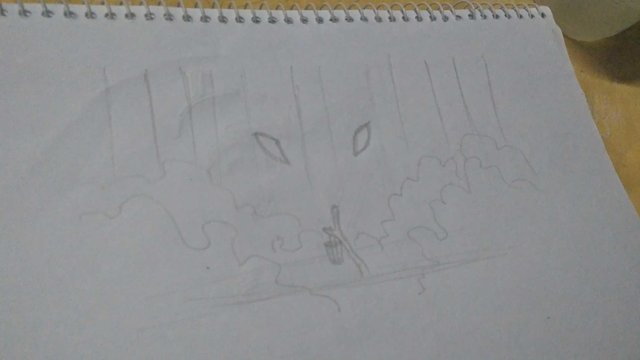 Third is color the background like a faded blue, a mixed of black and brown for the tree stems, and a mixed of black and green for the bushes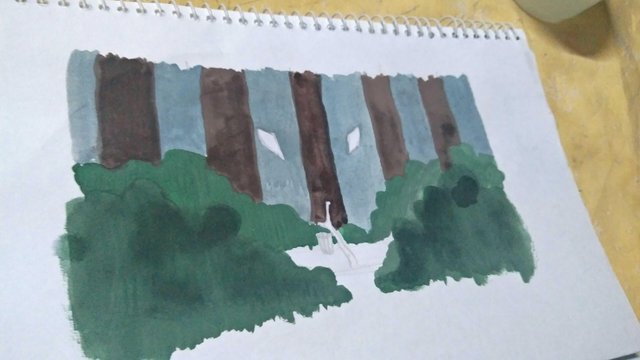 Lastly, color the eyes at the background yellow as well as the lamp light, then darken the outlines using a pen and add details to pop-out the figure you draw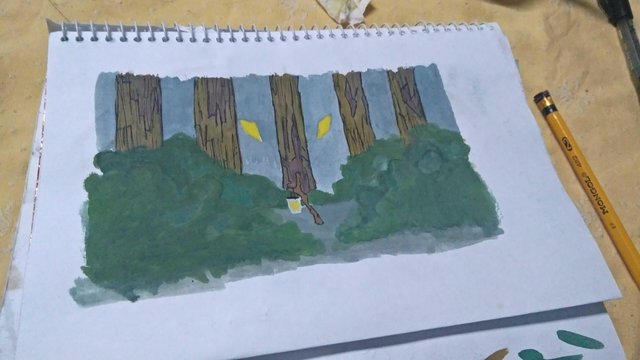 And there we have 'The Light Of The Unknown'.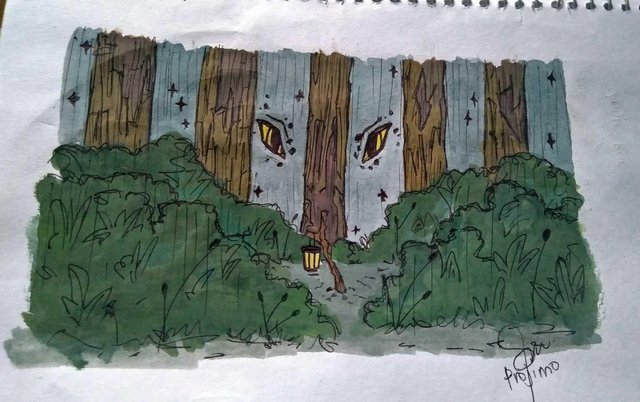 I hope you guys liked it 😀