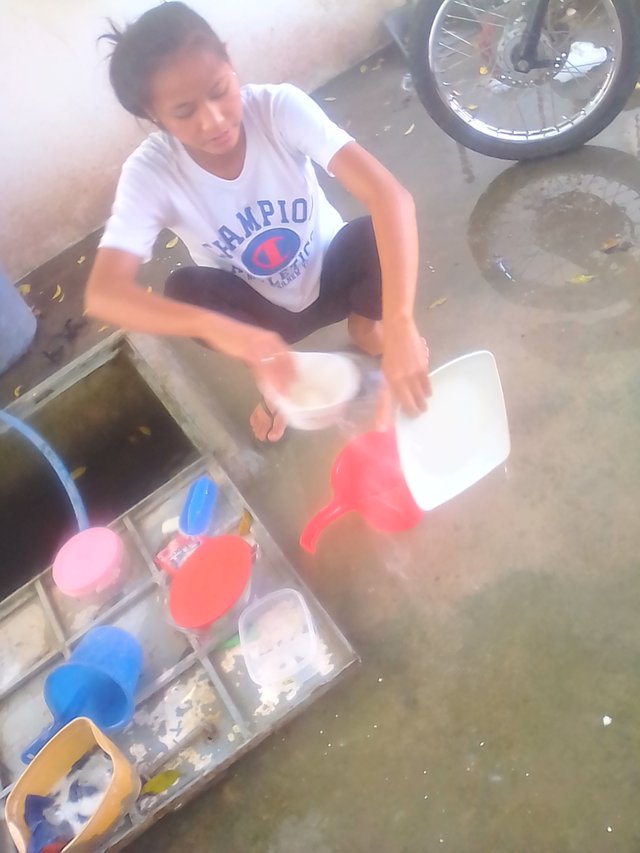 Today me was absent on my work on petron gasoline station guihulngan because I repair my motor. I buy the pcs. Of luck washer because it always "loag" when I travel long run. 
I  go to near store motor parks here in guihulngan city. Late 9 o'clock this morning I ask size 16 and I buy it and I'll go back to petron guih... I started to get my tools in my bag and I "tang-tang" first the bolt. When I do one I tested to put the one luck washer and it's so big.
My arrive and watch my did and she said try to go back the store and change it in number 12.
So I fallow what my wife Say's and I go to the store and the sales Lady Say's it ok to change because you bought an minutes ago.
And I go back to petron an I tackle the luck washer to my motorcycle an few minutes I finally did. Because I feel hungry I eat the baon of my wife because she said she a more baon.
When I done eating my wife volunteer to wash the plates that's wife very carrying and loving.