The Spirit of Communal Unity - "Bayanihan", 40th Philippines' Curation Updates
Welcome to @bayanihan's Daily Feature of Posts and Authors #40!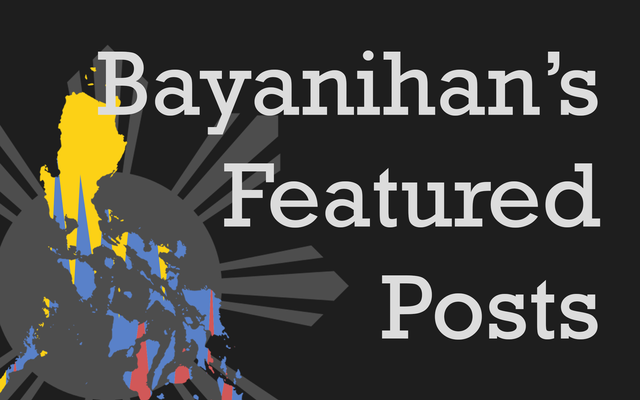 Hello everyone! This is @dandalion bringing you the 40th edition of @bayanihan's daily feature of posts and authors. With the mission of discovering and rewarding quality Filipino posts, @bayanihan and its wholesome curators are proud to present the Daily Feature of Posts and its Authors. This is a new initiative created by our Bayanihan Curators, with the aim of boosting the Philippine community by exposing their crafts and providing them decent rewards.
Latest Bayanihan Curators:
---
The Bayanihan posting (daily feature of posts and authors) will be on regular basis because everyday, unique individuals share different types of content and articles. The update will be posted 11PM everyday, Philippine Standard Time. Therefore, the curation will start on posts that are published 1 AM onwards on that day. In case, we missed out some update/s, we will be featuring the missed posts of the preceding day/s and include it on the latest curation. We will try our best to look up for good content and curate all posts with designated tags for the Philippine community.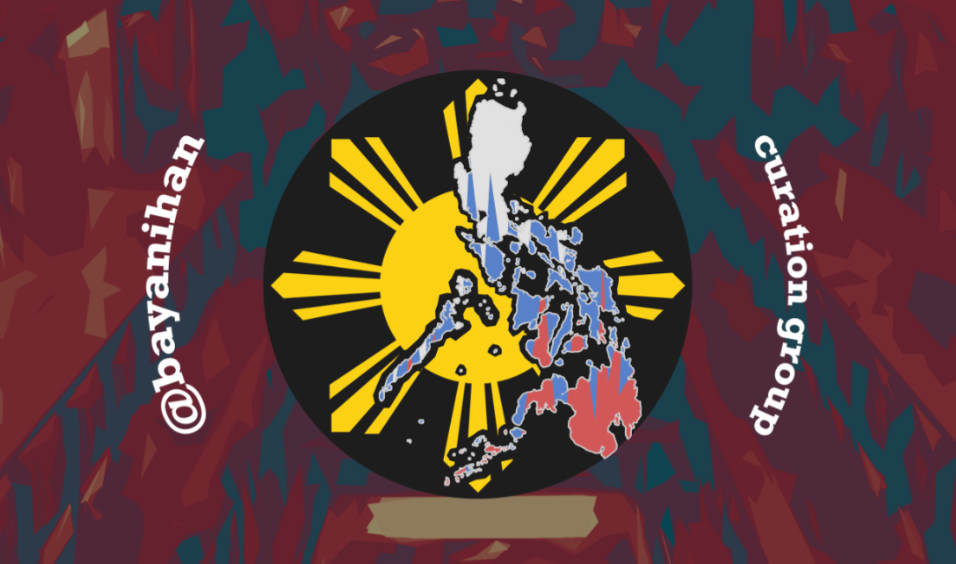 Design Banner credits : @deveerei
---
What do Authors get when their posts are featured?
---
Special Thanks to the for the support given :
What to do to Get Featured?
---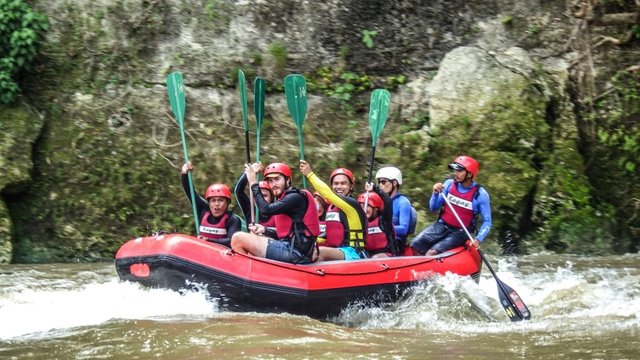 Image sourced from the post
"Mindanao has a long and complex history and to me, it's one of the most interesting and intriguing places in the Philippines, a place where culture, history, language and religion have clashed and fused for centuries. It's a unique island. There's nowhere else quite like it in the Philippines, and warnings or no warnings, I just had to see it.
After all, where's the adventure if you always stay in the green zone?"




I'm glad you took the leap of faith and visited Mindanao. I must say that I turned green with envy that you were able to see Maria Christina Falls. I am from Mindanao and I have yet to see the grandeur of it's beauty. I truly appreciate the kind words you have for the places, the people, the food, and the whole experience.
---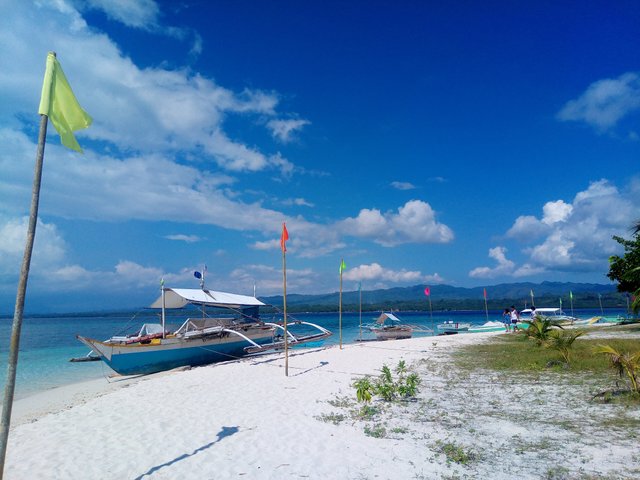 Image sourced from the post




"If you were following my previous post about Canigao Island, these were the reflections I had come to realize on that trip. Nature has its own way of healing and the beautiful sceneries I've seen there definitely helped me reconnect with myself and be found again."




The photos you shared perfectly captured the beauty of Canigao Island. Being around Nature can be so relaxing. I am glad that the serenity of the beach gave you what you needed to reflect on things that were going on in your life.
---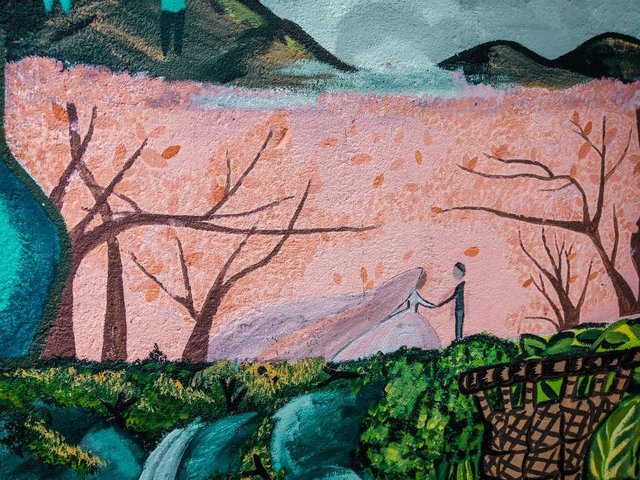 Image sourced from the post
"What do you think about this wondeful painting? Well, for me this looks like a sakura park in Japan. Actually, In Benguet we also have a mini Sakura Park. Yes, there are real-life cherry blossoms found in Sakura Park in Paoay, Sayangan. The trees are still young though and only average to three feet high. Visitors are encouraged to take caution while taking photos and to have respect for what the place stands for to the Sisterhood of Atok Benguet and Japan. Amazing it is!"
I have been to Baguio a number of times but your posts (because this is not the first time you're featured, right?) make me feel like I should visit again soon. Next time, I'll visit the places you post about, and maybe discover more of Benguet. I would love to visit that Sakura Park
---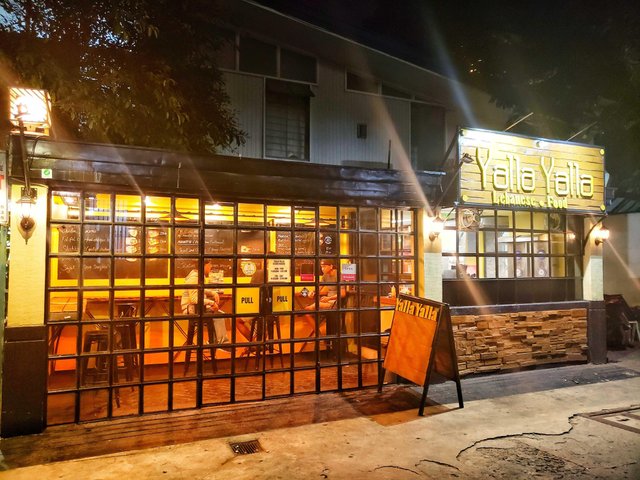 Image sourced from the post
"They call what they are selling Lebanese Food so it was my first time eating food from Lebanon and I am a bit skeptical at first as I don't know what food they are selling. But me and my hungry friends decided to try it out as we saw a lot of people were inside before we were able to came in."
I almost forgot how fun Makati is. It's been 5 years since I moved from that city that never seems to sleep, and I see it hasn't changed much. It still is the place to be if you're looking for good times and great food. Thank you for your review of Yalla Yalla. I'll make sure to try their Beef Shawarma and their fries when I visit Makati again.
---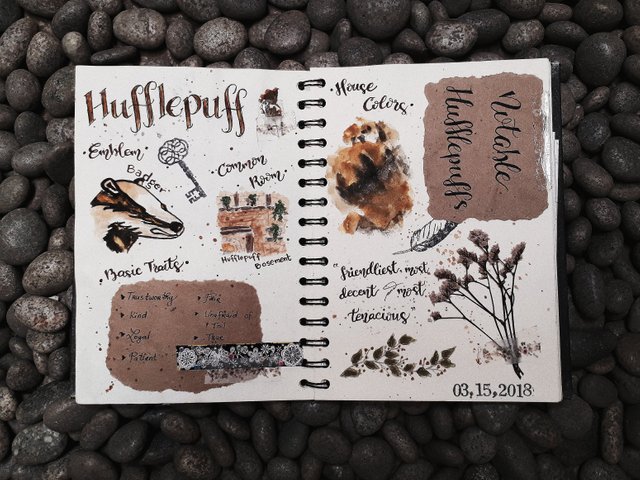 Image sourced from the post
"Each houses in Hogwarts have their own emblem and house colors; Gryffindor is a lion and have red and gold as colors, Slytherin is a snake and it's colors are green and silver, Ravenclaw have their Eagle and their colors are blue and bronze, and of course my house, Hufflepuff is a Badger and the colors are Yellow and Black."
I was in high school when I first read Harry Potter, and I have been a fan ever since. I'm so psyched with your DIY journal. You've done a wonderful job depicting the House of Hufflepuff. I especially love the common room bit. I feel more affinity with Gryffindor because of its Lion emblem and I can't wait to see your work on that House.

---

Support these authors!
By giving these featured authors an upvote on their posts or resteeming them to share it with others, you effectively become part of the bigger picture that @bayanihan is trying to make. Thank you so much!
Support the Philippine community!
Support fellow Filipino steemians by following our curation trail at:
Support @bayanihan curation account by delegating Steem y. Links are the following for the delegation :
Thank you very much! Until the next update.