I'm playing the colour of this sunflower when I realized something.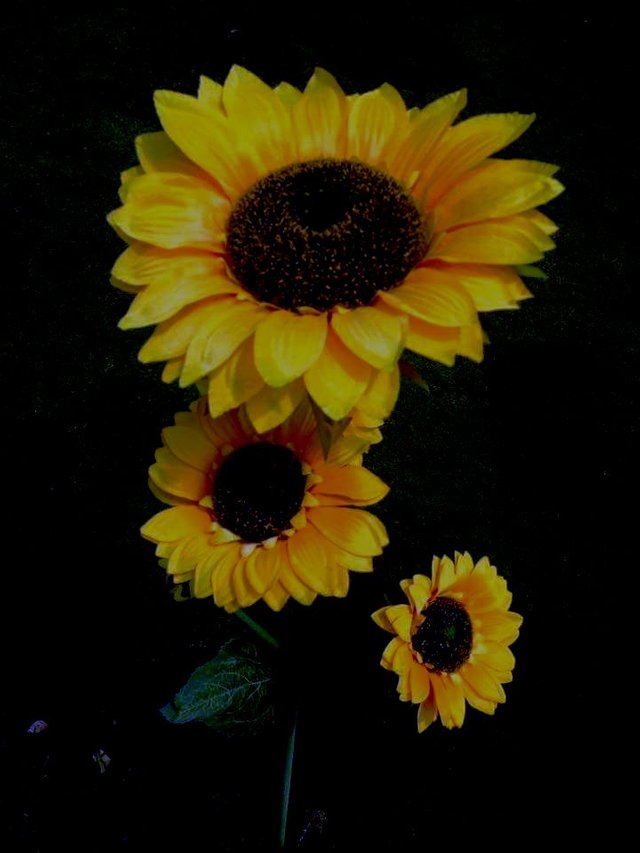 Being surrounded by darkness has an advantage. The colour of the subject became even brighter when the background became black. Colour disturbs people.
No matter how hard it is to strive, at the end of the task you'll find the better you. Everyone has a dark side. Some are trying to hide while others are seeking for the sunlight.
Personally, I'd rather look at the darkest side. I prefer to start with the faded. I want to read the book page by page because I don't wanna miss a little piece.
Look: If you're inside the light room to do a task, will you look for a better place to clear things out? will you still do something to look for more lights? While if you're inside the dark room to draw something, you will surely do everything to cope some light in order to finish the task given.
You have to fight through the bad times to earn the best time of your life.