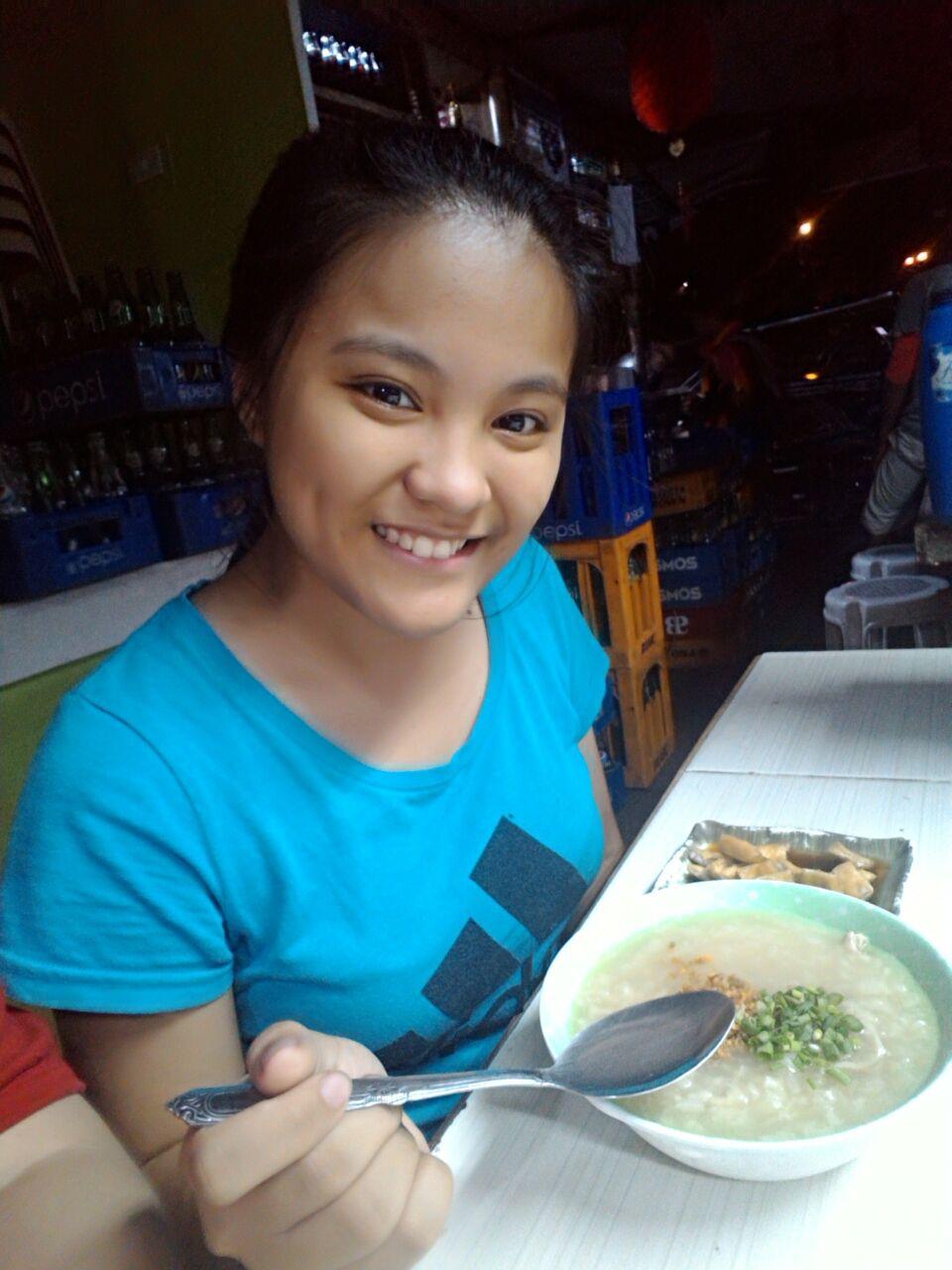 ---
It is 2:40 am in the morning in the Philippines now. When I am up this late doing some stuff in my computer I get really hungry. I usually just go out our house and buy from the 24 hours convenience store in front of our house. However, I had a craving for some Hot Rice Porridge or what we call in our country "Lugaw." It is very much similar to Congee of China. Here is a closer look of "Lugaw"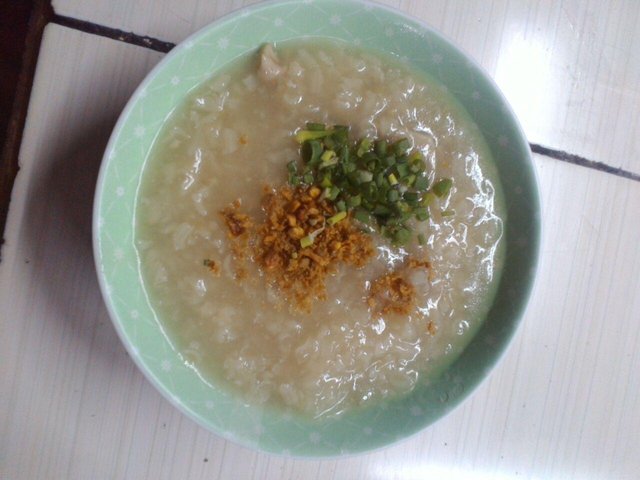 ---
Actually this dish is really simple to cook and a lot of street food vendors sells this since it gives them really good profit. Rice porridge actually taste bland that is why most people put green union licks, garlic and some additional ingredient like pig innards, egg or beef. To add to the taste some people either add chili oil or fish sauce or both.
I was really feeling hungry so I also ordered some Fried tofu on the side. The picture of the fried tofu is shown below: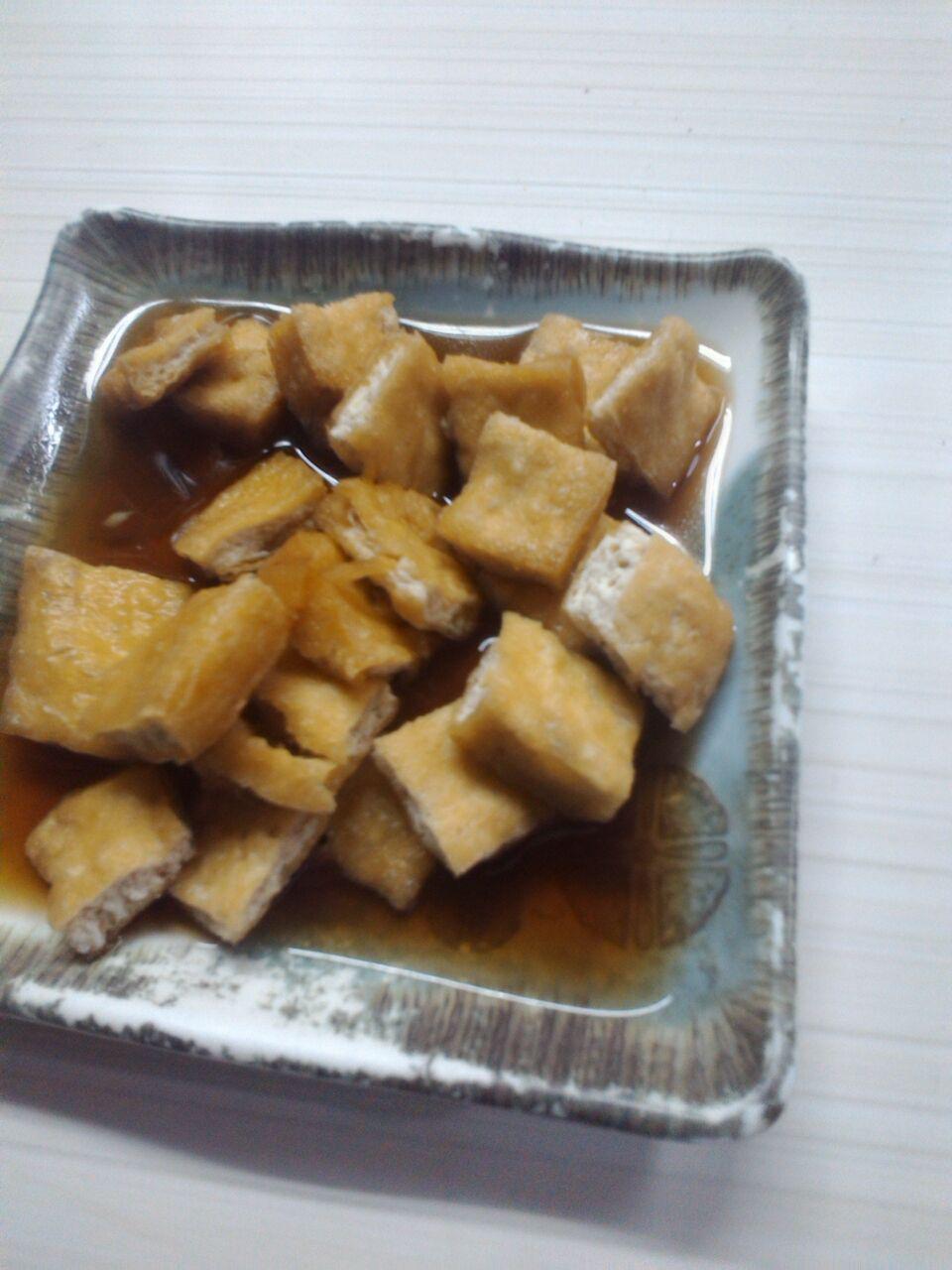 ---
The best part about this dish is it cost so cheap. My meal cost me only 42 Philippine Pesos. 30 Pesos for the Rice porridge and 12 pesos for the friend Tofu. If you convert that to SBD at current rates of $3.68 USD per SBD this meal only cost 0.16 SBD! Just imagine some minnows can upvote that much! Remember that price already includes the profit for the vendor. Just imagine if you do it yourself probably cost half. If you are a minnow visiting my blog your single click can feed an adult and for those whales even a small whale you can feed hundreds or even a thousand with your upvote.
An automatic upvote from @busy can pay for my meal. If you are interested how much food cost for this particular street food vendor here is their menu.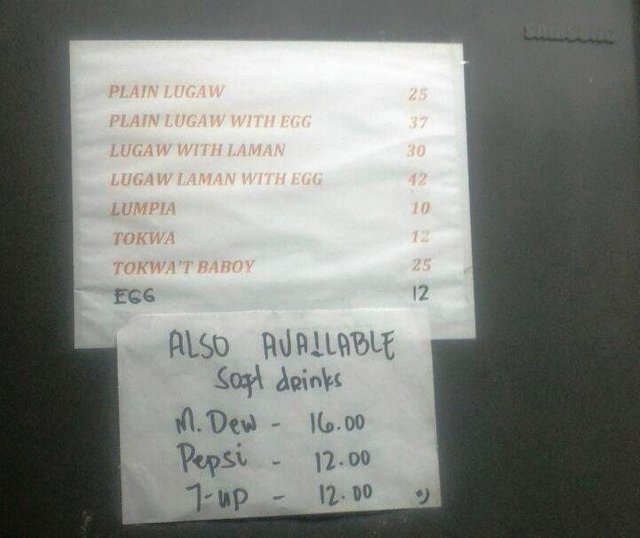 ---
Very cheap right? Maybe Steemit can END hunger.
---

If you have not done so please consider "steemgigs" as one of our witnesses, simply vote here using steemconnect. WHY? search for @surpassinggoogle it is his witness account. As other spread hate, fear and uncertainty rooted in greed. He spread love, compassion, generosity and patience to all even to his detractors.