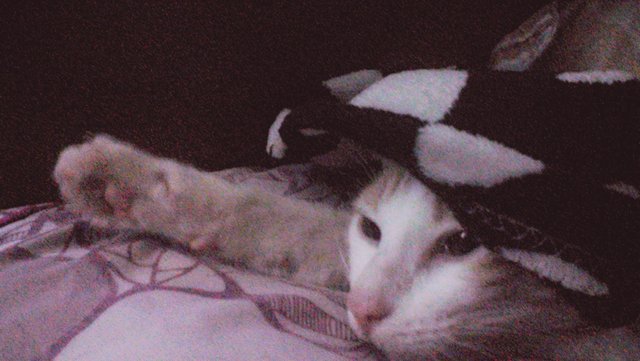 Dear Diary,
Last night marked the 3rd Catniversary of my rescued twin cats, February and Seventeen.
They're too adorable that someone asked to take care of them for a week which turned into 3 years.
And same day, I decided to let go, take this sweet dude out of my apartment unit, in high hopes that he would enjoy his freedom. His clinginess is suuuuuuper irresistible. Worth my tears.
Fortunately, a friend replied and is willing to adopt my indoor furry feline friend.
I became the happiest cat person on Earth today.
Name: Fivey
Rescue date: September 5, 2017
Reason for rescue: Purr at First Sight
Reason for release: Puberty stage
Offense: Attempted cat rape
Victim: Bugoy, -Febby's daughter
Future housemate: Yuki, -Febby's daughter too
facepalm*