Now that we have had our first meeting after SteemFest, here's the summary of what PEvO presented there.
The presentation is on youtube, so if you weren't able to attend, or didn't see it online yet, you can do so now.
@chainreaction and @adrichel explain the general purpose, some of the challenges we see ahead, and how we plan to tackle them. 
You can download the slides here.
In addition, we had flyers printed and spread in the Tobacco Theatre. There are still a few left, so if you need some and can't print them yourself contact me on https://chat.pevo.science (or steemit.chat) and we'll see if we can send you a couple of flyers. No big orders though, please understand that we have limited capacities!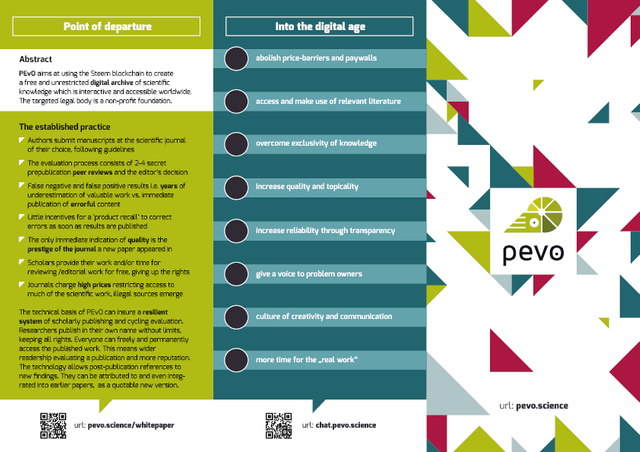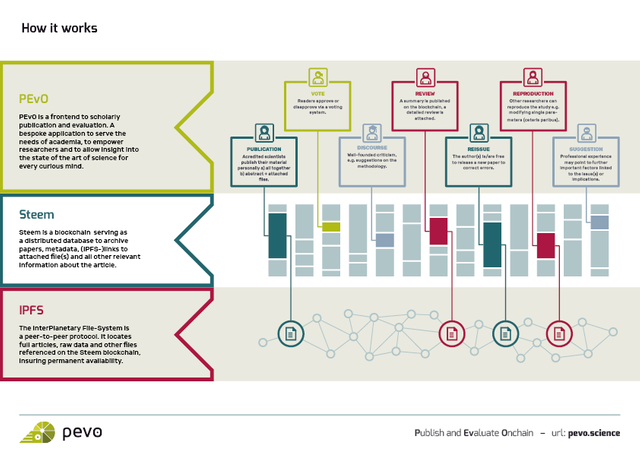 A big thank you for all the heavy design and organizing work to @muizianer
SteemFest was an amazing experience for the 4 of us. We are so happy about the possibility to talk to so many people understanding what this idea is able to achieve. Thank you all for your valuable input, we hope to keep discussing with you online. And don't forget to tell your friends about us! :)
After another week in Amsterdam, we split up. The rest of the team is back home, me and Juka headed to Spain. If you're in Barcelona or Malaga, let's meet!