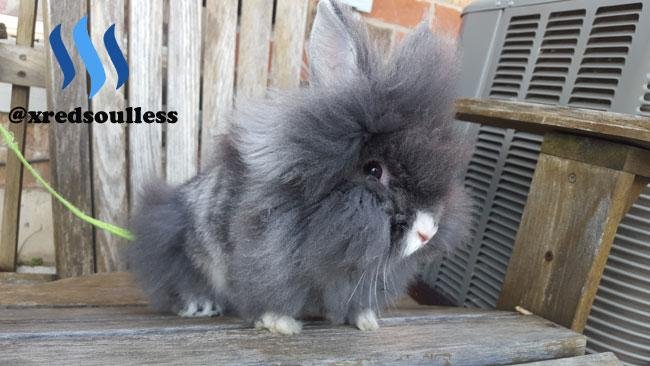 Dearest Steemians Family!  
Meet the newest member of our little family, our cute and adorable Lionhead bunny!!  He is a country/farm boy and we brought him back with us to the city life!  When we first picked him up, he was 9 weeks old.  He is currently 14 weeks old. 
Introducing…..Choco Bear!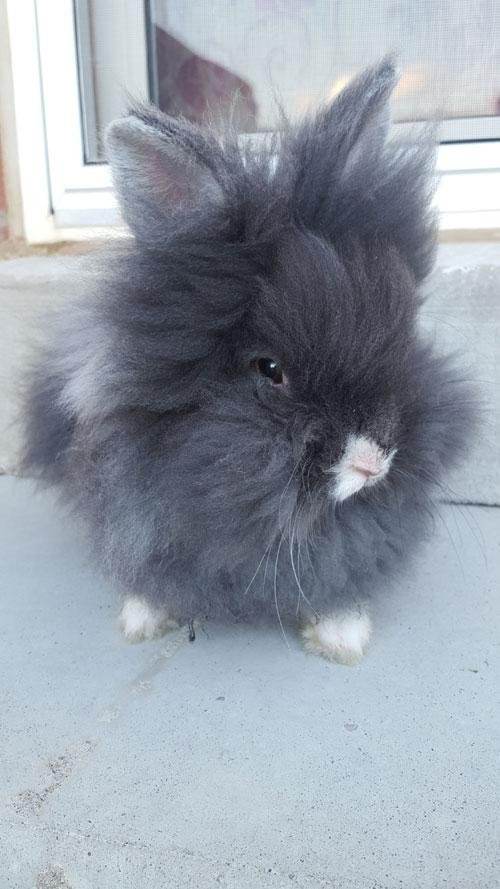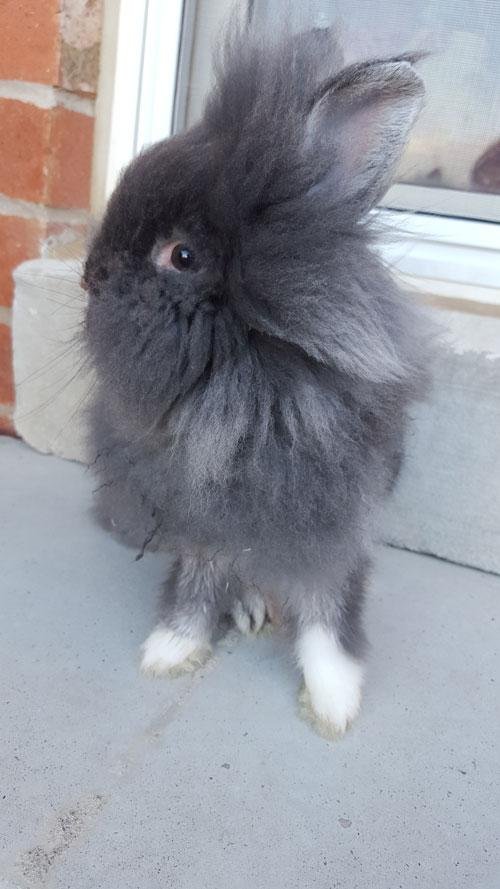 His favorite treats are bananas and fresh dandelions outside.  His favorite hobby is napping. His favorite playtime is  snooping around the house.  He loves to do his happy bunny dance at night which is called "Binkies".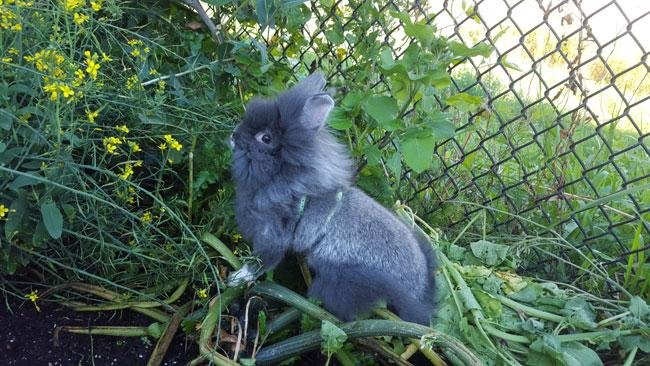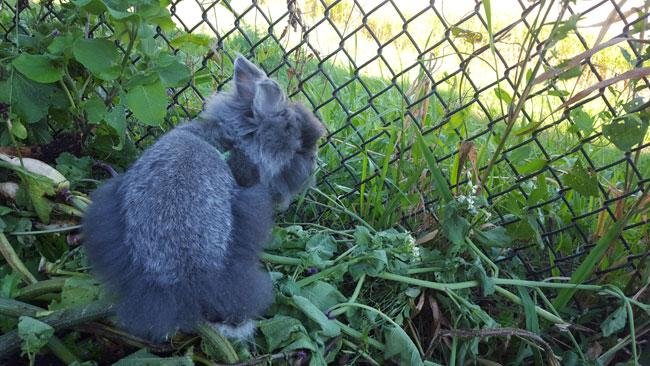 He has very soft and fluffy fur so when people first meet him, they think he is a little puppy. He has so much energy and always is curious about everything. When he comes out for playtime he is binkying all around the house. I love watching him do his binkies. He would zoom in and out, hide under the table and hop up and down like crazy! He is afraid of going to the kitchen and the stairs (for now at least). My bunny boy is still in potty train mode, so he occasionally knocks his poop and litter over sometimes.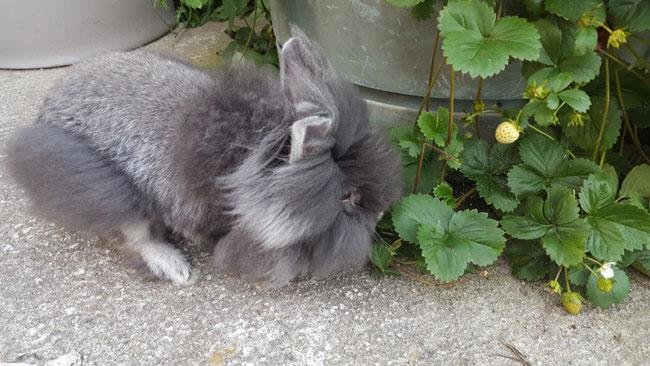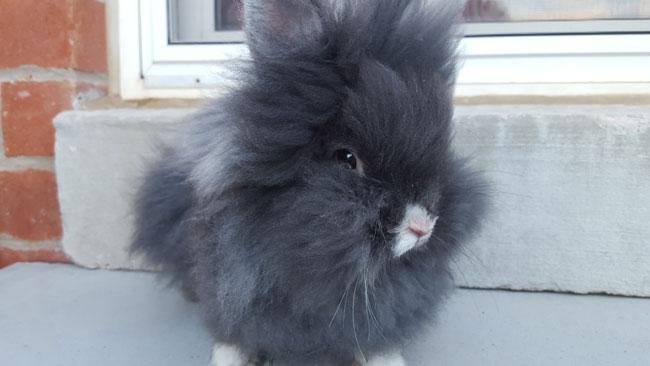 I have never owned a bunny before but I always wanted a pet bunny for as long as I can remember. I've done quite a few research online before getting my first bun.  There were so many kinds of rabbits but I really wanted a Lionhead.  In my mind I would picture a tiny white bun that would fit in my palm and that was the bunny that I really wanted but a Lionhead sized bunny.  But it didn't work out like that and when I met Choco, I knew that he was the ONE for me.  He just melts my heart.    
Also Congratulations to @leesmoketree for winning the 3 SBD contest for guessing my next furry friend from my last pet post! I'm still learning and training him so I look forward to all the amazing advice I will be able to get from my fellow Steemians as well, comments are very much appreciated!  All pictures are taken from my Samsung Galaxy 7.  
As always, thank you for your support and don't forget to: