First Friday Event
On the First Friday of every month, the local community business promoters; "Main st Roswell" ask the businesses to stay open until 8:00 to promote their's and other businesses. We decided to co-op with a the premier pet supplier in town : "Wildlife Safari" and have them do a guest appearance at our store.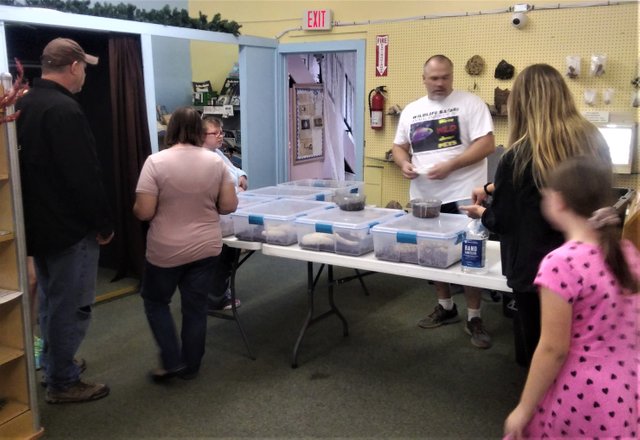 Dave Sexton (owner) is very knowledgeable with the animals he handles and was more than happy to bring a few from his store for this event.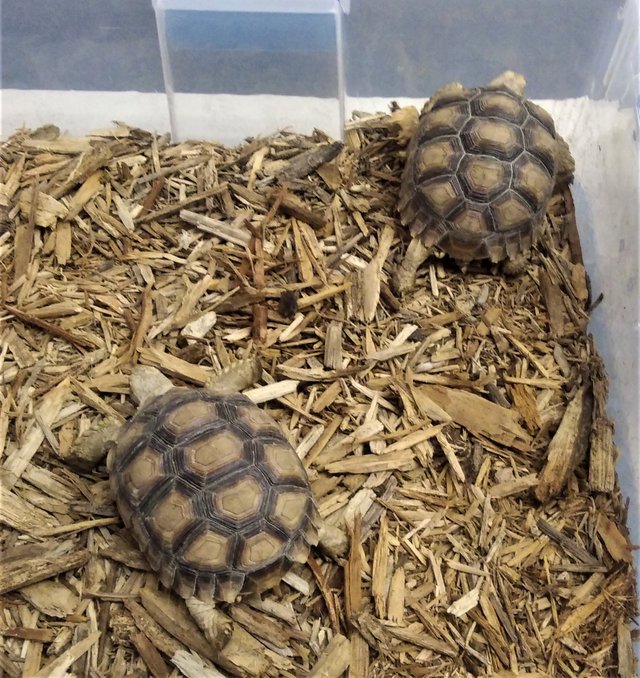 These are baby tortoises from Africa. They look a lot like box turtles, but I was assured they are not.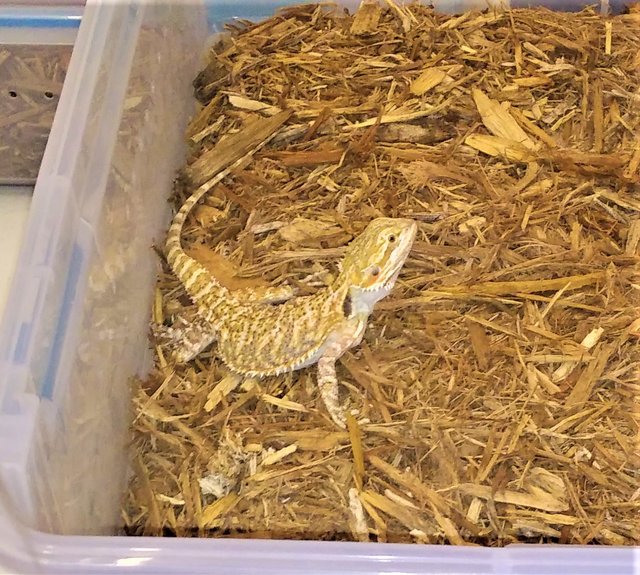 This little guy is a bearded dragon.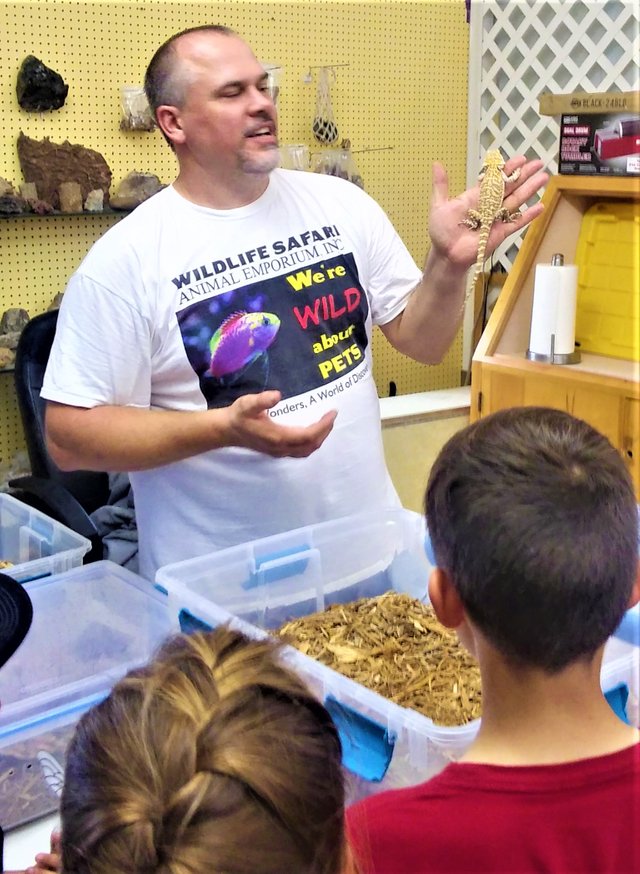 she seems to be very comfortable in Dave's hand but if nervous will jump ad possibly get hurt. They are very fast.
Dave did bring an assortment of snakes mostly ball pythons of different sorts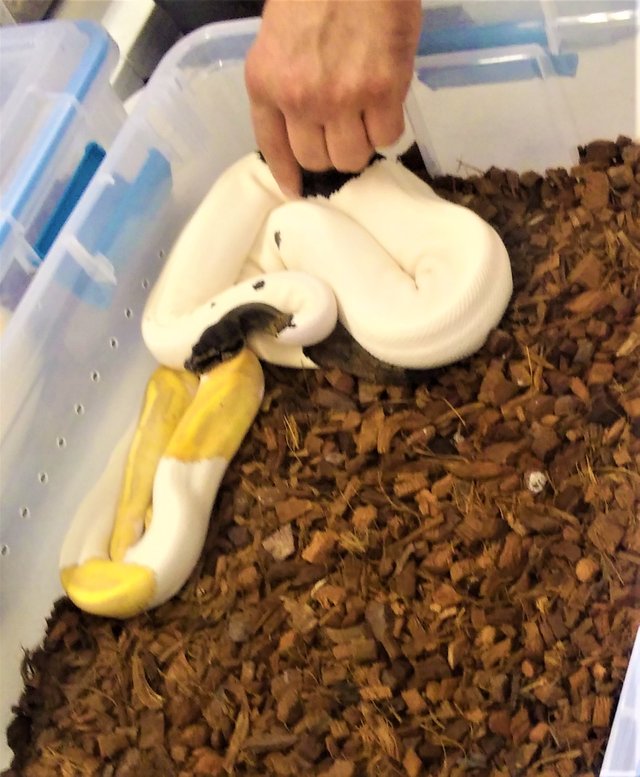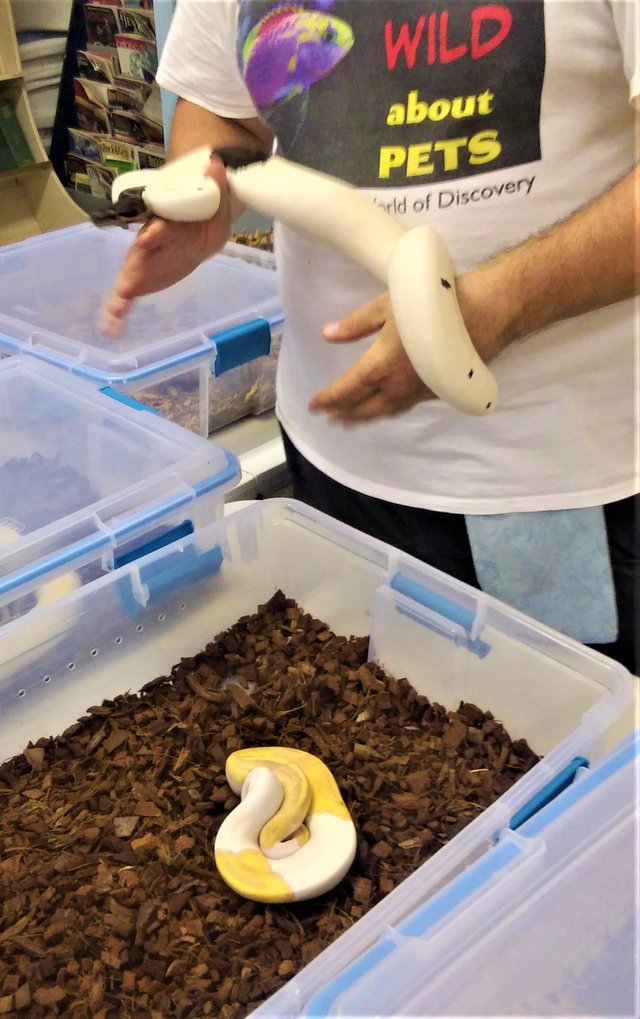 These are White ball pythons.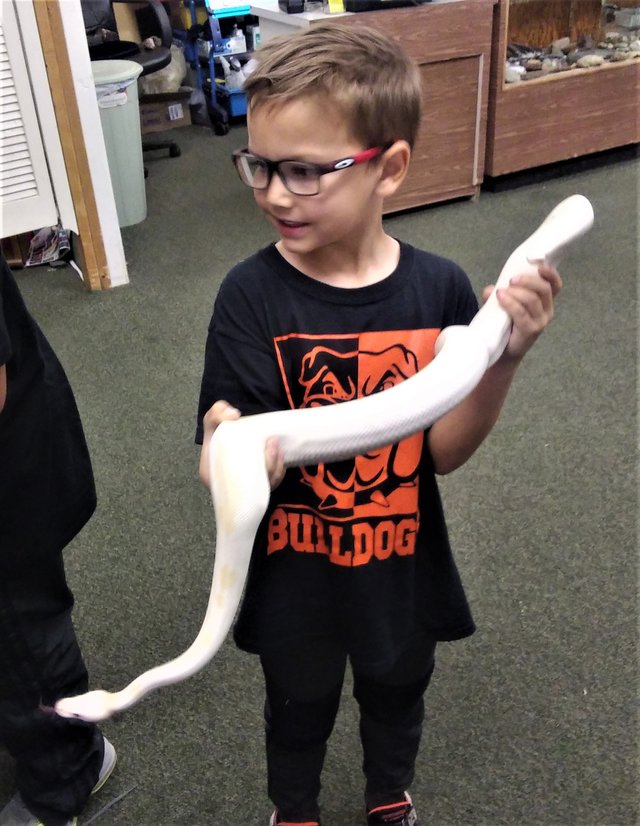 This young man was fortunate enough to hold a all white one.
Here Dave is showing us his albino Reticulated python.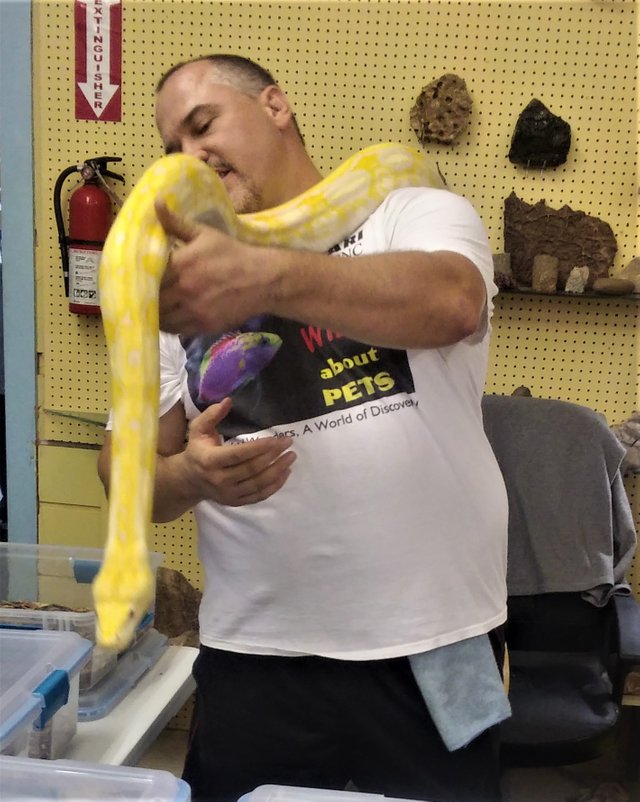 She was kind of restless and kept trying to get to the nearby food.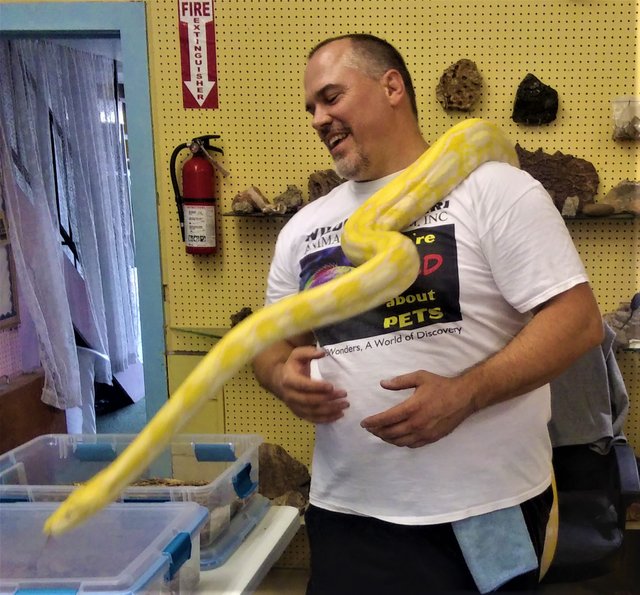 There was also a formidable water monitor that didn't want to stay in her bin.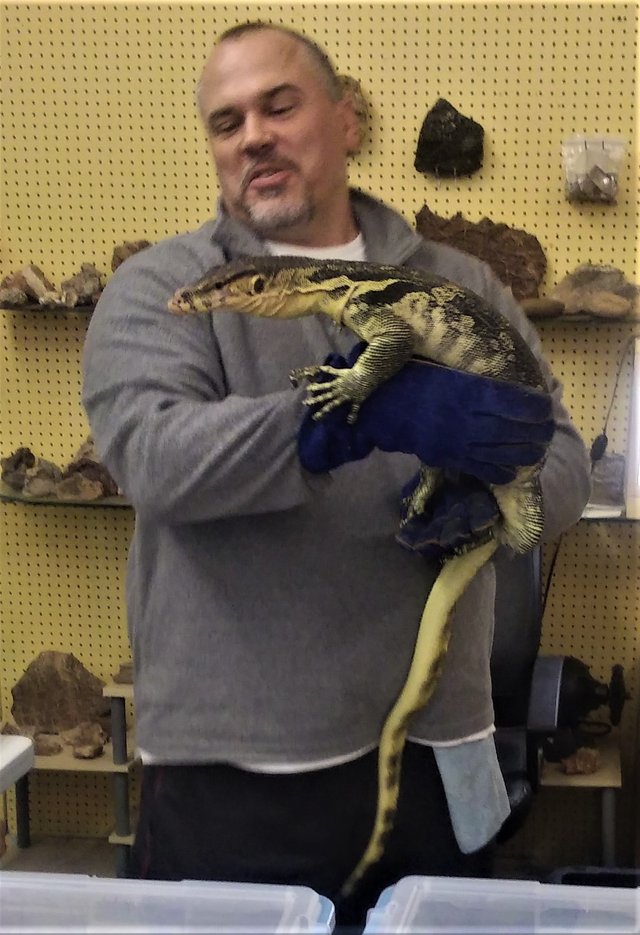 She kept wanting to taste the spectators.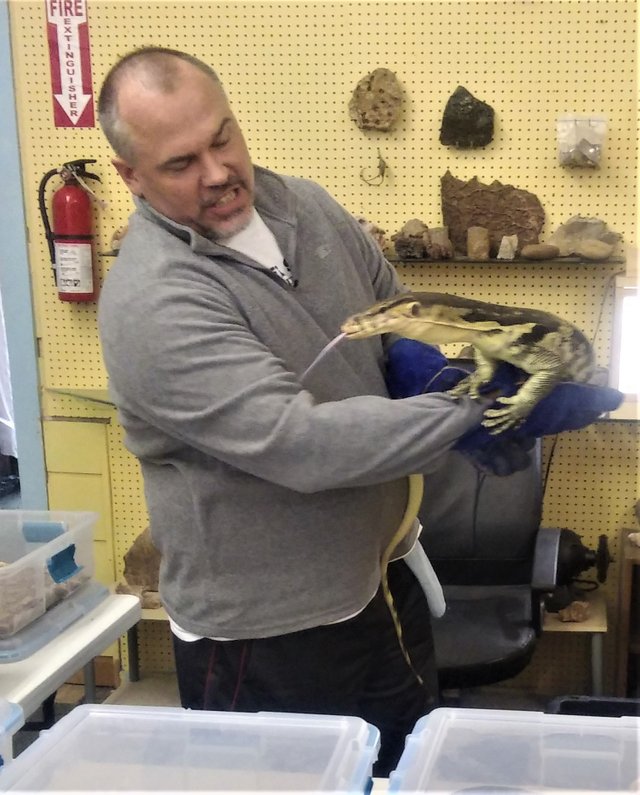 Dave brought in a tarantula and scorpion.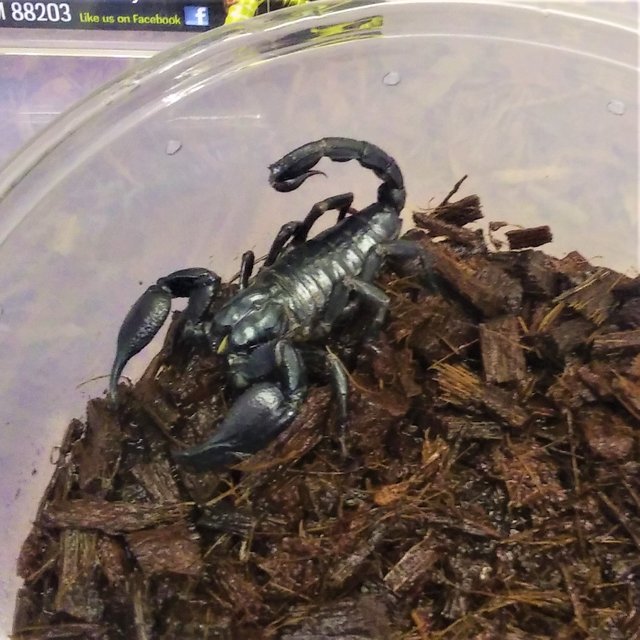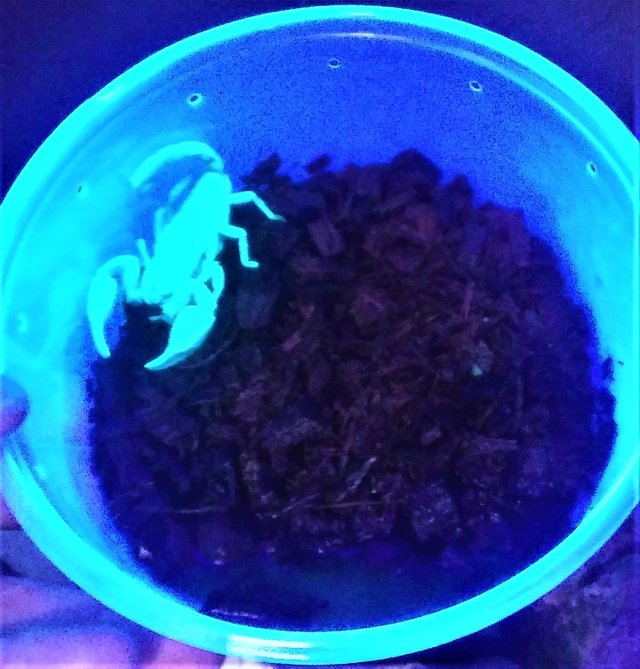 This is a Black Forest Scorpion. Pretty menacing looking, but no more harmful than your garden variety found here in NM. we couldn't get a pic of the pink toed tarantula because it seemed too skittish.
Of course, what presentation would be complete without bunnies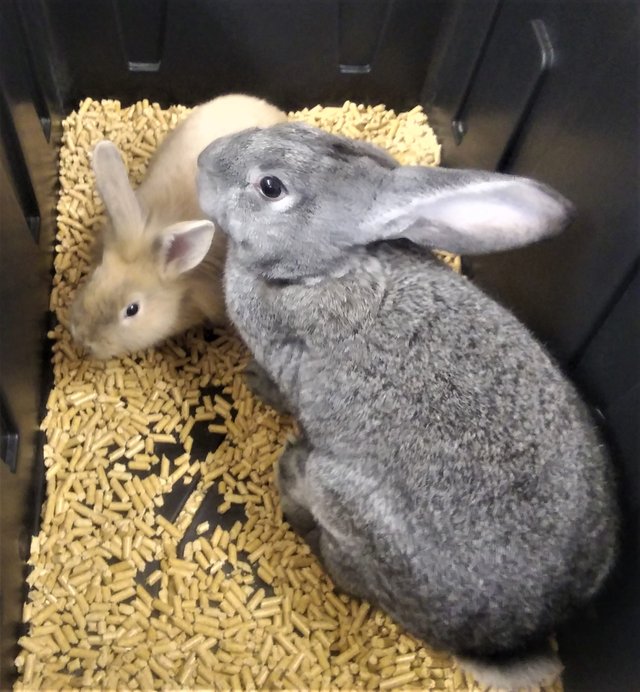 The large grey one is a baby Flemish Giant. They are the largest rabbits in the world, with adults weighing up to 25 lbs.
The little guy is called a lion's head rabbit because it has a mane like a lion. They are dwarfs and only get to a few lbs.
And guinea pigs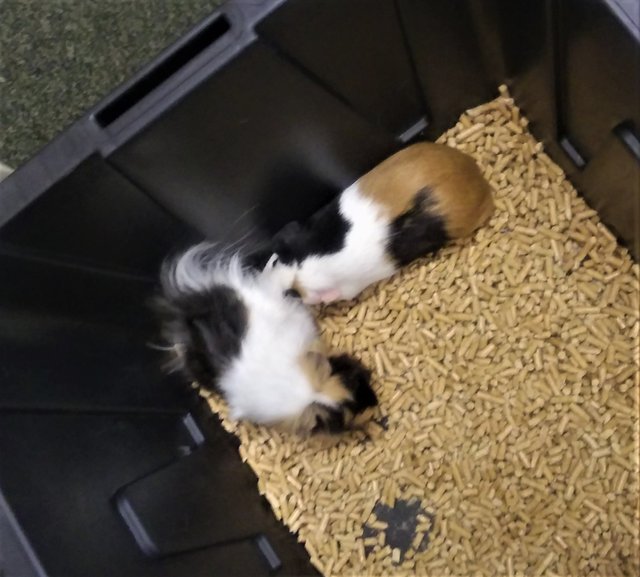 We had quite a crowd; about thirty people. No rocks sold, but we got em in the store, and they'll remember.