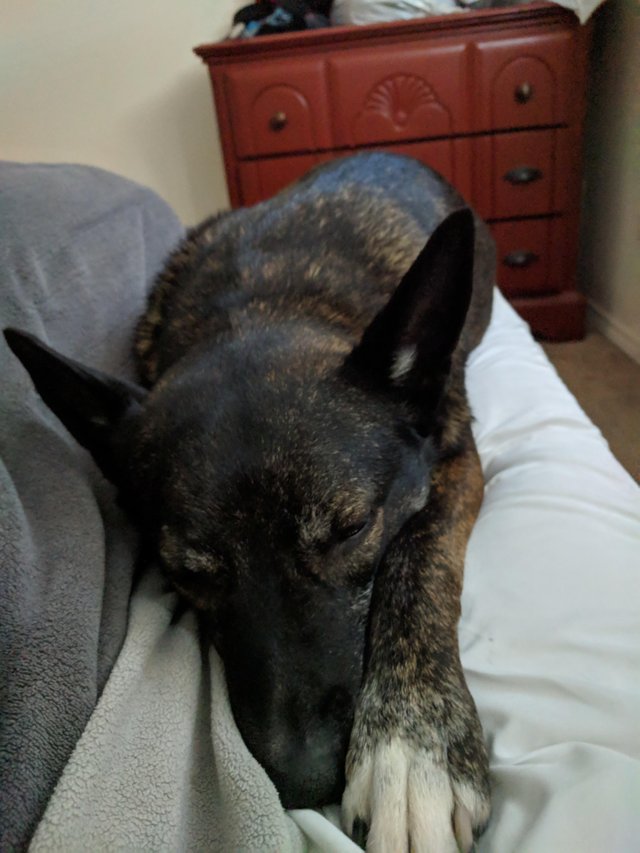 ...we at least believe she's a Dutch Shepherd... the similarities are uncanny.
I got her as a rescue when she was 4yo, and have been with her ever since. She's quiet, friendly, loving, and most importantly, she's my support when the going gets too tough.
I'll have to find some more pictures to share.