We help cats too - WARNING- GRAPHIC
Sometimes people think that we are an organization that is only dedicated to helping dogs but that isn't the case at all. We are just able to help dogs more easily because it is far easier to earn their trust and develop a routine. When it comes to feeding dogs and cats the dogs tend to stick to a particular area a lot more reliably than a cat will. Cats are also much better at feeding themselves via getting into trash bins - but sometimes cats too are in desperate need of help.
ONCE AGAIN I WANT TO WARN THAT THERE ARE A FEW GRAPHIC IMAGES IN HERE THAT SOME PEOPLE MIGHT FIND DISTURBING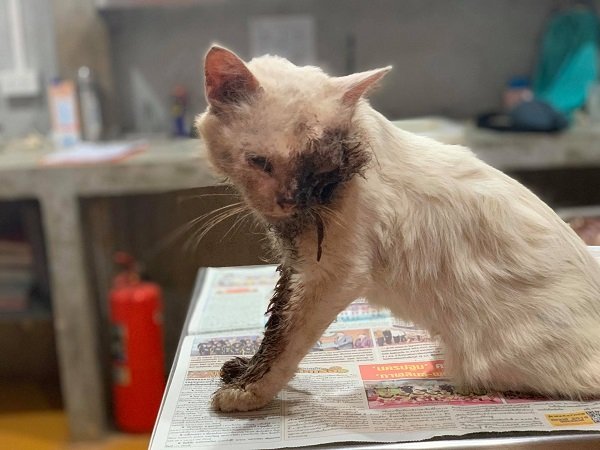 Meet "Armando." When he came in he had a horrible dirt covered wound and a massive recess in his face that was infested with maggots and other parasites. Because of this, would be carers tended to avoid him and he was in a great deal of pain around the clock. Unable to clean his own face, the situation would have certainly killed him if the intensive care team of Koh Lanta had not responded.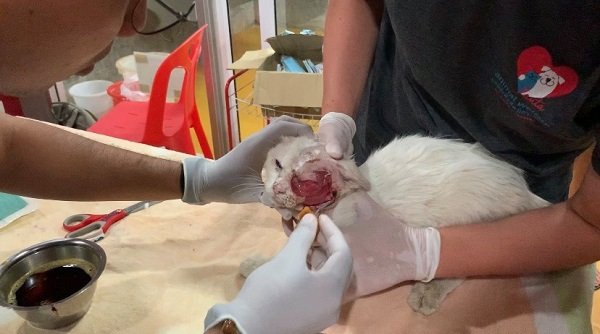 Initially he had to be sedated to perform the removal of the insects and maggots as well as perform an extensive cleaning. The bandages, which he is not a big fan of, have to be changed and the wounds recleaned on a daily basis.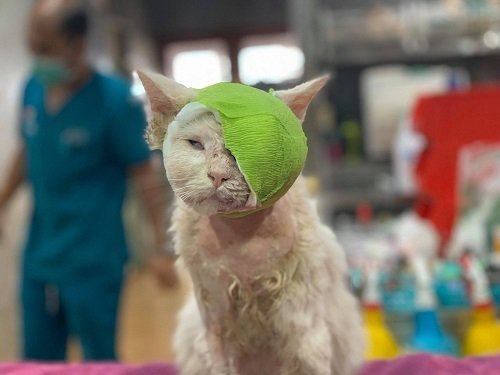 He is content and mostly just sleeps all the time, however, he is very approachable and gets better and better looking with each passing day. His hair has began to grow back and he now has a second chance at life.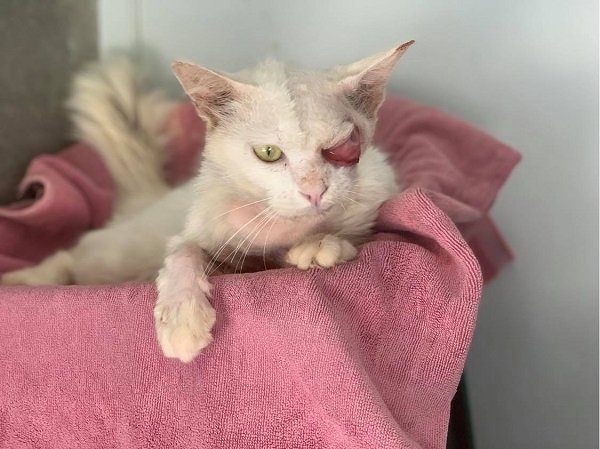 We do not know how this happened to Armando, but we are glad that we got to him when we did as there is little to no chance that he would have recovered from this on his own.
This is not a story of Krabi Animal Welfare, but rather of our sister charity (and our inspiration for starting out own on the mainland) over at Lanta Animal Welfare - which is a much better established and well known organization who is also struggling for funding during the global lockdown. They, much like us, depend on donations that come primarily from tourists. Tourists that are no longer allowed into Thailand and it is unclear when they ever will be again.
In the meantime, Lanta Animal Welfare continues as we do - as best as they can.
---
If you would like to see how you can help out, or simply spread the word, please visit our website at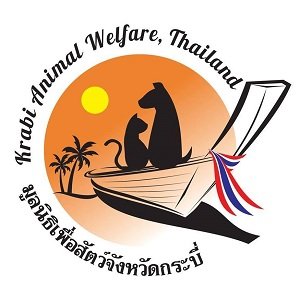 Krabi Animal Welfare is a charity run entirely by volunteers and are a registered non-profit organization. We aim to relieve the pain and suffering of dogs and cats within Krabi Province.
เป็นผู้สนับสนุนรายเดือนหรือบริจาคครั้งเดียวได้ที่: