I can't ever imagine the beautiful emotions one would get in marrying the girl of his dreams alongside his best friend.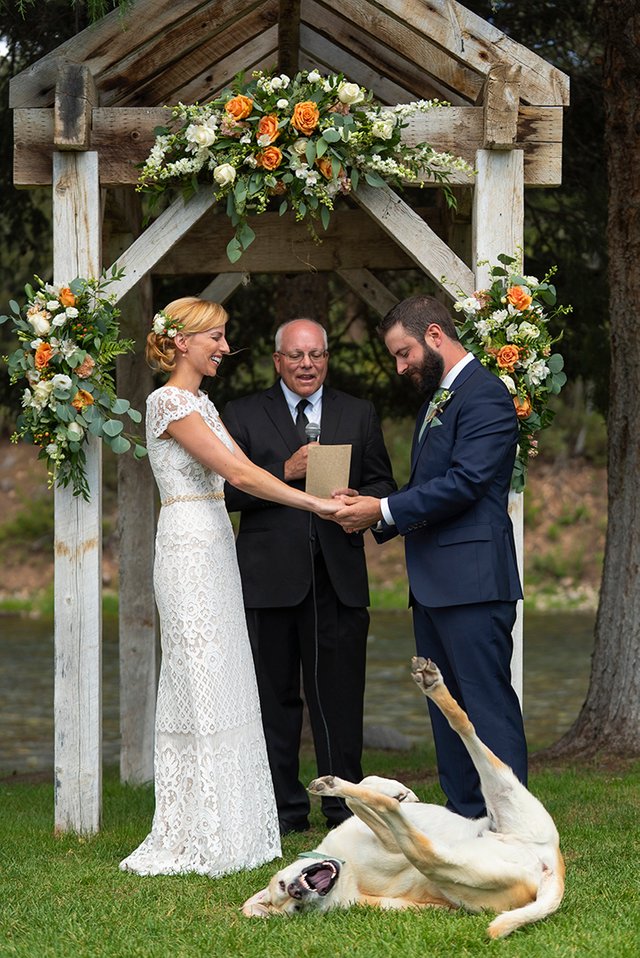 Last weekend in Big Sky, Montana, Angie Blumberg and Jayce Conway got married and officially became one. I'm sure there were many precautions taken to prevent things from going wrong but what do you do when men's best friend gets a burst of energy that can't be contained?
Thankfully the newlyweds hired a fantastic photographer who was able to capture lots of great memories.
https://www.sunnyskyz.com/blog/2567/Happy-Dog-Steals-The-Show-At-Owners-Wedding