But mom says it comes with age and they don't mind the time (or expense).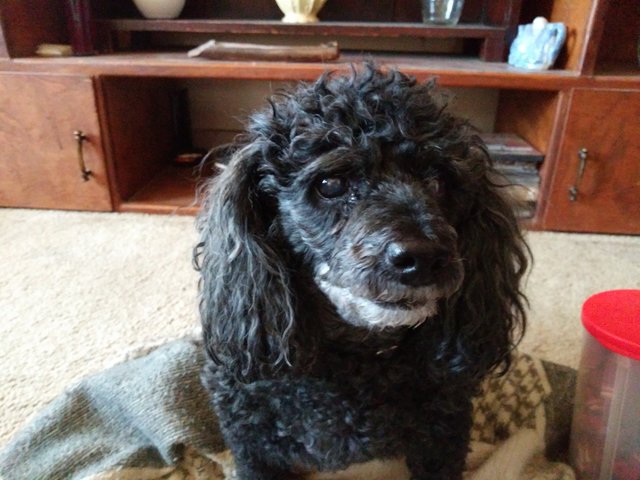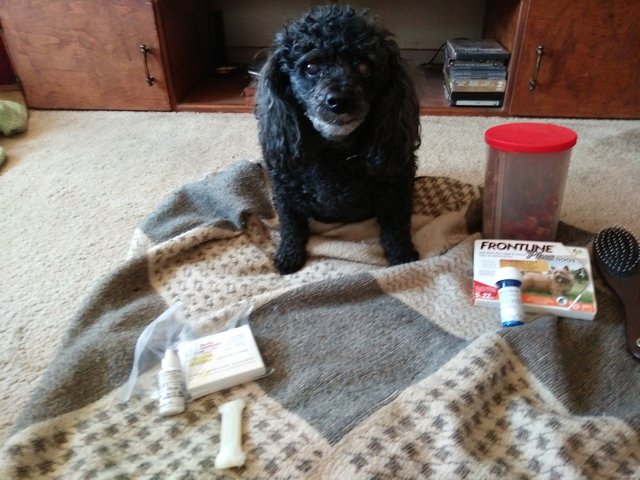 I have the typical dog blanket, which I share with mom, my bone and treats, the brush. But then....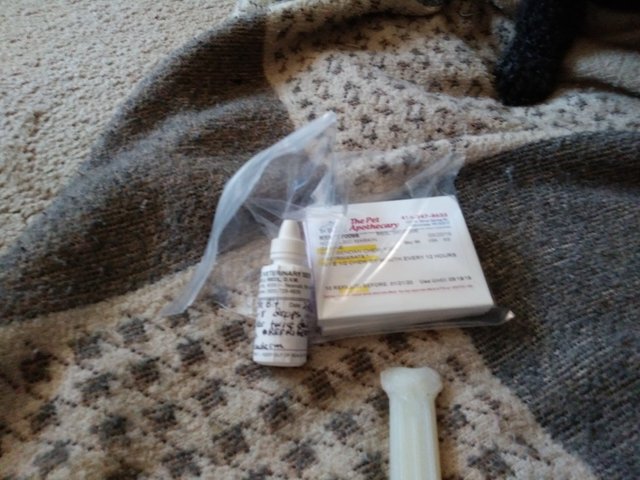 Above we have my heat medicine. It has to come through the mail from Milwaukee now. Not really cheap but it works good! There is my ear medicine. Us floppy ear dogs have some fungus type issues you know.
Below the itching medicine. Allergies. And the flea stuff. I had fleas really bad a couple years ago and not doing that again.
But all and all I feel pretty good. They take very good care of me and we love each other.