Thinking about spring but we have 12+ inches of snow on the way!
Here is a close up of one of my Helibores. I don't know which variety, because to be honest, I harvested my helibores from clients' gardens when they were just tiny "helibabies"!! What is a helibaby?? First of all, this is not a scientific term ;-) Second, they are the tiny seedlings that grow from where a mature helibore drops its seeds. Sometimes there are just loads of helibabies, and we always take a few when.
That's an awesome thing about plants...they keep on giving :0)
This helibore has started to bloom but tomorrow will be covered in a foot of snow! Helibores are pretty resilient, so if I remember, I'll take an 'after' photo when all the snow has gone to see how it held up.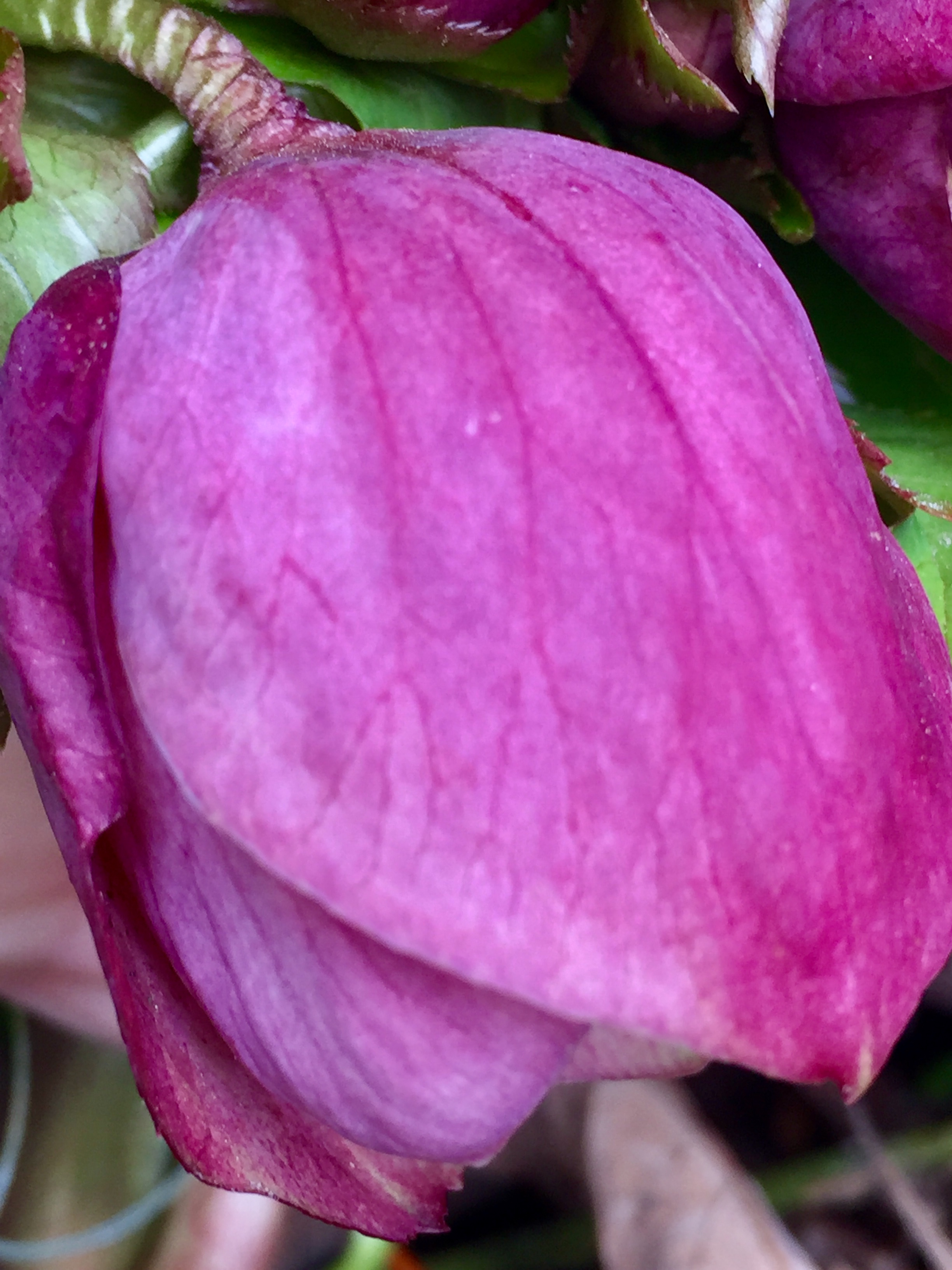 happy gardening everyone!