Pelargonium sidoides root extract is used in medicine for infectious diseases of the organs.
Some species are popular houseplants.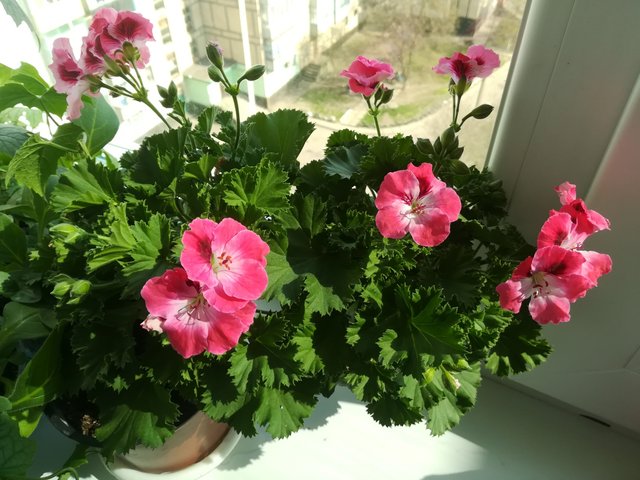 From the leaves of plants extract fragrant geranium essential oil.
Photos taken from the phone HUAWEI P8 LITE2017
If you liked it, do not forget to leave me a comment and voice support @evgenya86
Thank you! I appreciate your support!