LIFE STRATEGY
Hi friends stemians, if in life one raises, or not, a personal strategic plan has to determine strategies. In the case, that we do not consider any strategic plan the strategies will arise as the circumstances are presented; to each circumstance a strategy. On the contrary, if a plan is proposed, although it does not have to be very elaborate but a simple sketch, the strategies will be more structured with a view to an end. What do we have to do?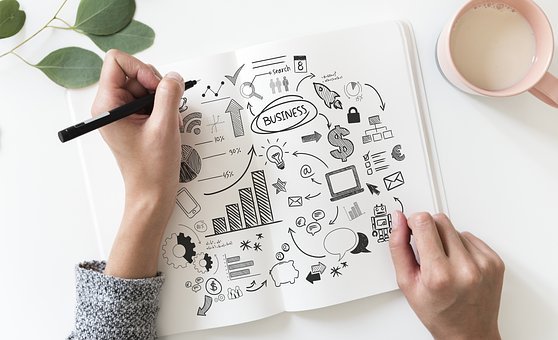 SOURCE
The strategies are accompanied by action tools that are framed in different areas, for example, the ethical, social, economic and authority; among others. We name these because they are the ones we will try to address in this article and in other future ones. As we can perceive such strategies and tools, aspects of personal and social development are covered. In this article, in particular, we will discuss about the development strategies of authority. What is it?
The development strategy of authority begins because we take control of our life. It can not be someone else who directs the life that we want to carry out, or the one that we live at this moment. For the deployment of this strategy we must consider two aspects that can block or disable the development of it. First fear and then mediocrity or the state of doing things poorly. How do both states manifest?
We ask ourselves: what is the state of fear? Assuming responsibility for our lives means that when an event occurs, and this is important, it is the safest thing to take us to a state of fear or because the decision is important or because we do not know how to resolve it. What should we do?
One action we can take is to move from fear -as a paralyzing factor- to a motivator favorable to our purpose (we can call it a positive motivator to use everyday language) that we consciously know contains the risk to reach the goal we have set for ourselves, that is, achieve success. After the event and the state of fear we must perform the examination of what happened to evaluate it and have it as an experience record.
The second state, that of mediocrity, contains in itself the irresponsible being in and with our life. It means that we are paralyzed and assume an attitude of evasion. Where what predominates is the lack of enthusiasm, a state of boredom, a low esteem and a demerit mentality. What can be done to face this state?
The goal, in terms of fear, is based on the government of emotions or we can say acquire emotional intelligence control or govern it; to avoid entering a paralyzing panic that prevents us from assuming the resolution of the event we are facing at a given moment. Because panic occurs when fear blocks us and we can not move forward. How do we insert fear into the development strategy of authority?
It is necessary to consider fear as an important ally, because it makes us alert and prepares us to make decisions and to act with a view to a goal. Therefore, we must assume fear as the relative risk of feeling the results that the decision to make has a decisive impact on our lives, be it personal, social, work ... If we decide to take risks, we must have our conditions equal. courage and our fear; because the brave man, Plato tells us, is aware of fear so as not to be a fool. Both value and fear allow us to understand the magnitude of the risk, in order to develop an adequate and successful strategy for the development of authority.