Permaculture, Homesteading, and Community Building // How to Dry and String Peppers for Decoration or Preservation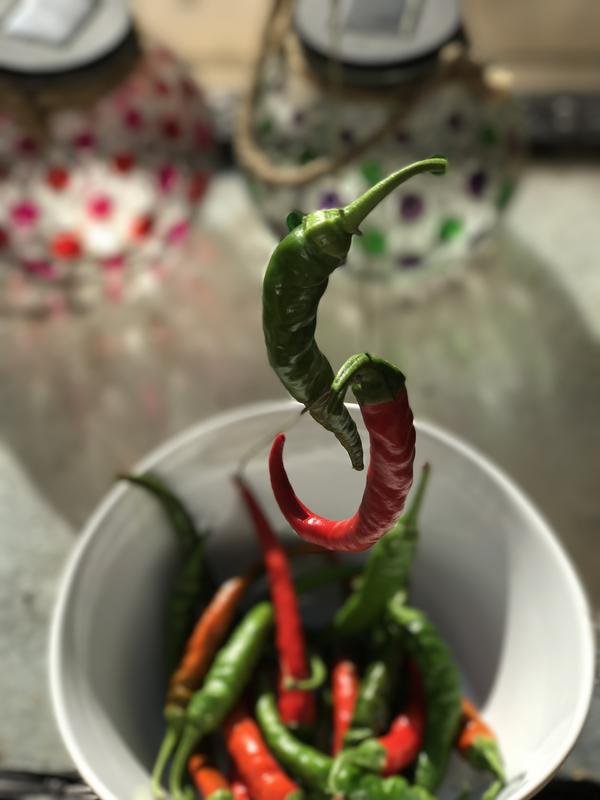 I have memories of hundreds of dried chili peppers strung along Chinese market stalls. I would look at them while buying veggies with my aunt, amazed at the deep red colors that hung just out of my reach. I remember that my mom would hang up a garland of dried chili peppers on our Christmas tree every winter. My mom's side of the family is from Chengdu, the spicy capital of China. Chiles are a central part of the cuisine, though I unfortunately grew up with almost no spicy tolerance. I've recently been building up my ability to eat spicy foods in preparation for returning to Chengdu. This year, I grew some cayenne peppers and jalapeno peppers. My mom grew the bhut jolokia pepper (ghost pepper) and loves eating them for dinner. For reference, the bhut jolokia is one of the hottest peppers in the world, 400 times spicier than tabasco sauce and is rated at more than 1 million Scoville heat units. This is why I have a hard time eating when I visit my family in China...
Anyways, I just harvested a handful of the cayenne peppers and was inspired to try stringing them up and drying them like the garlands that I saw in Chinese markets.
---
---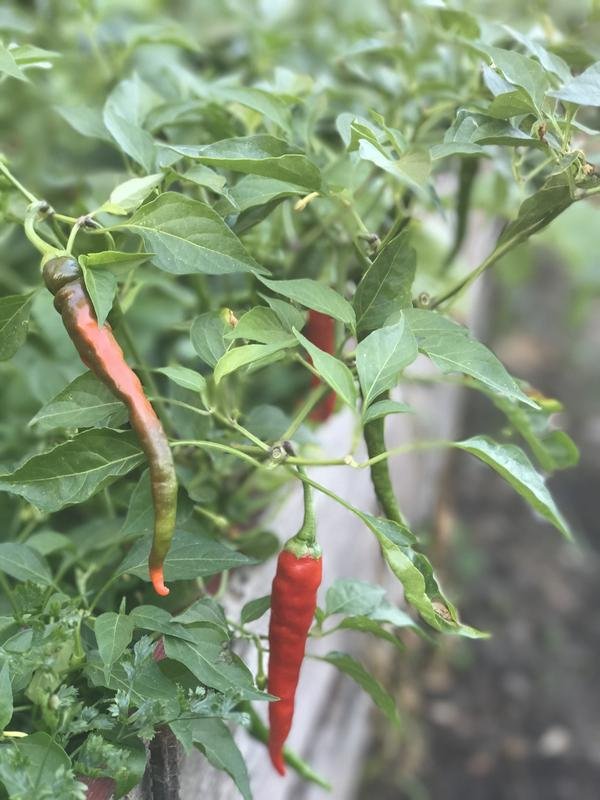 Step 1 - Grow the Peppers
This is my favorite step. It is so satisfying to see a baby plant turn into handfuls of peppers within months. Peppers grow well in full sun, well-drained soil, and warm temperatures.
---
---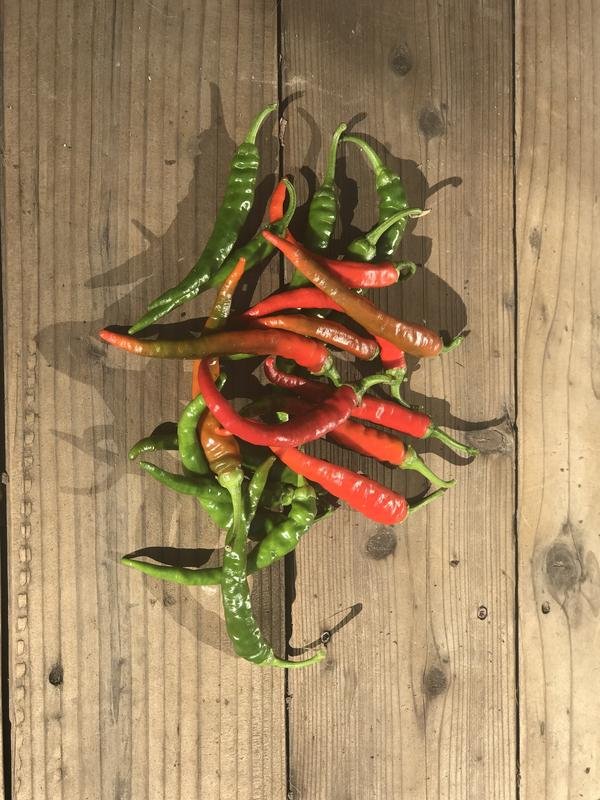 Step 2 - Harvest the Peppers
When harvesting the peppers, it is important to harvest a portion of the stem attached to the pepper. This is where we will be threading a needle through in order to tie them all together.
---
---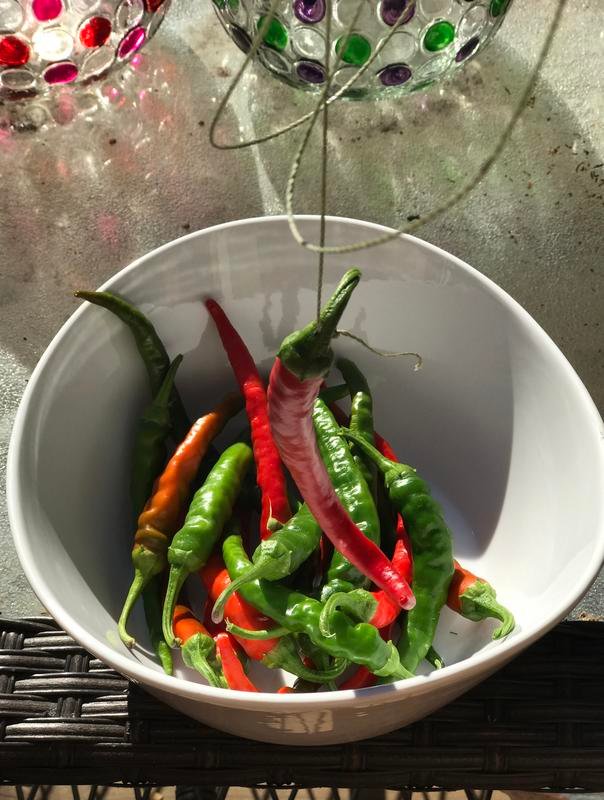 Step 3 - Begin Stringing the Peppers
I used waxed macrame string as it will hold over time and it's what I had on hand, but any thin string will do the job. I tied a knot at the bottom of the string and slipped my first pepper on.
---
---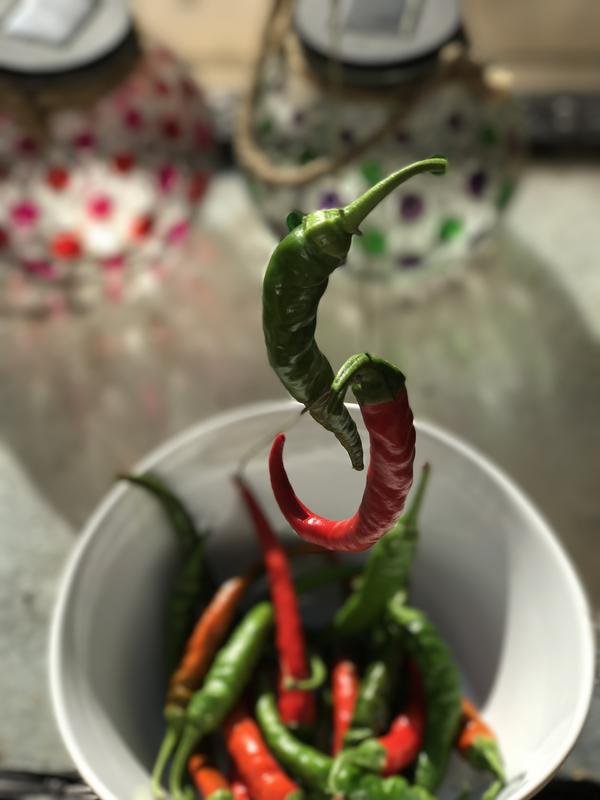 Step 4 - String the Rest of the Peppers
I then got in a rhythm of stringing the rest of the peppers on. I tied a knot in the string about an inch above the first pepper and threaded the second pepper on. I tied the knot in order to keep distance between the peppers. This will help for airflow and allow the peppers to dry faster.
---
---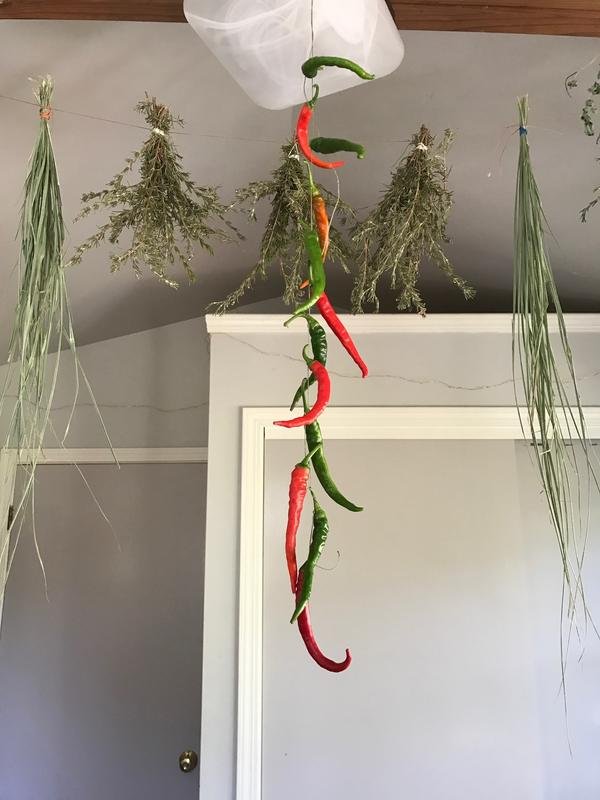 Step 5 - Hang the Peppers up to Dry
I hung my peppers up in my room, where it is dry. I wouldn't recommend hanging the peppers outside, as morning dew will most likely prevent the peppers from drying out and may result in mold growth. This is a great way to preserve peppers for future meals. The garland can also be used as decoration or given as a gift.
---
---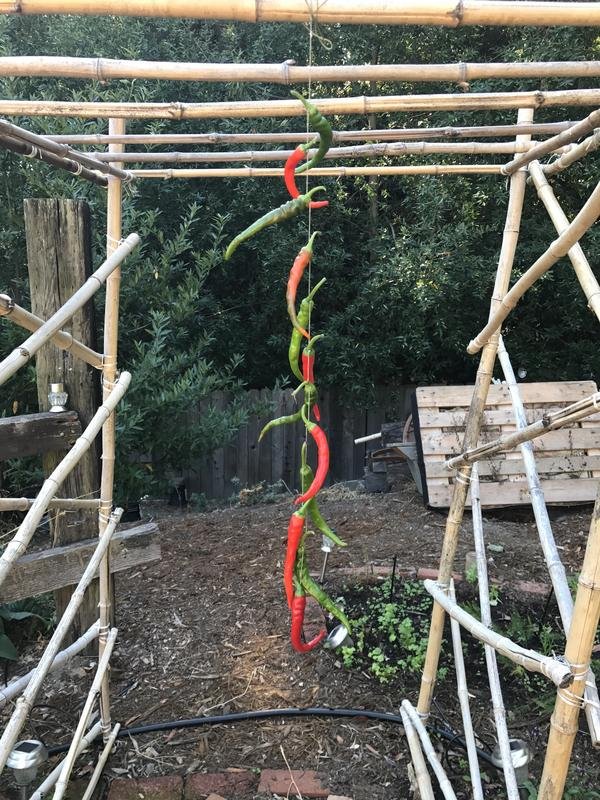 Happy growing, drying, and decorating!