Hello Steemit,
in my post from yesterday I announced the 3 different portfolios "DORY", "NEMO" and "FLIPPER". I assume that you are a little bit confused by this, that's why I want to introduce the FLIPPER depot in detail in this post.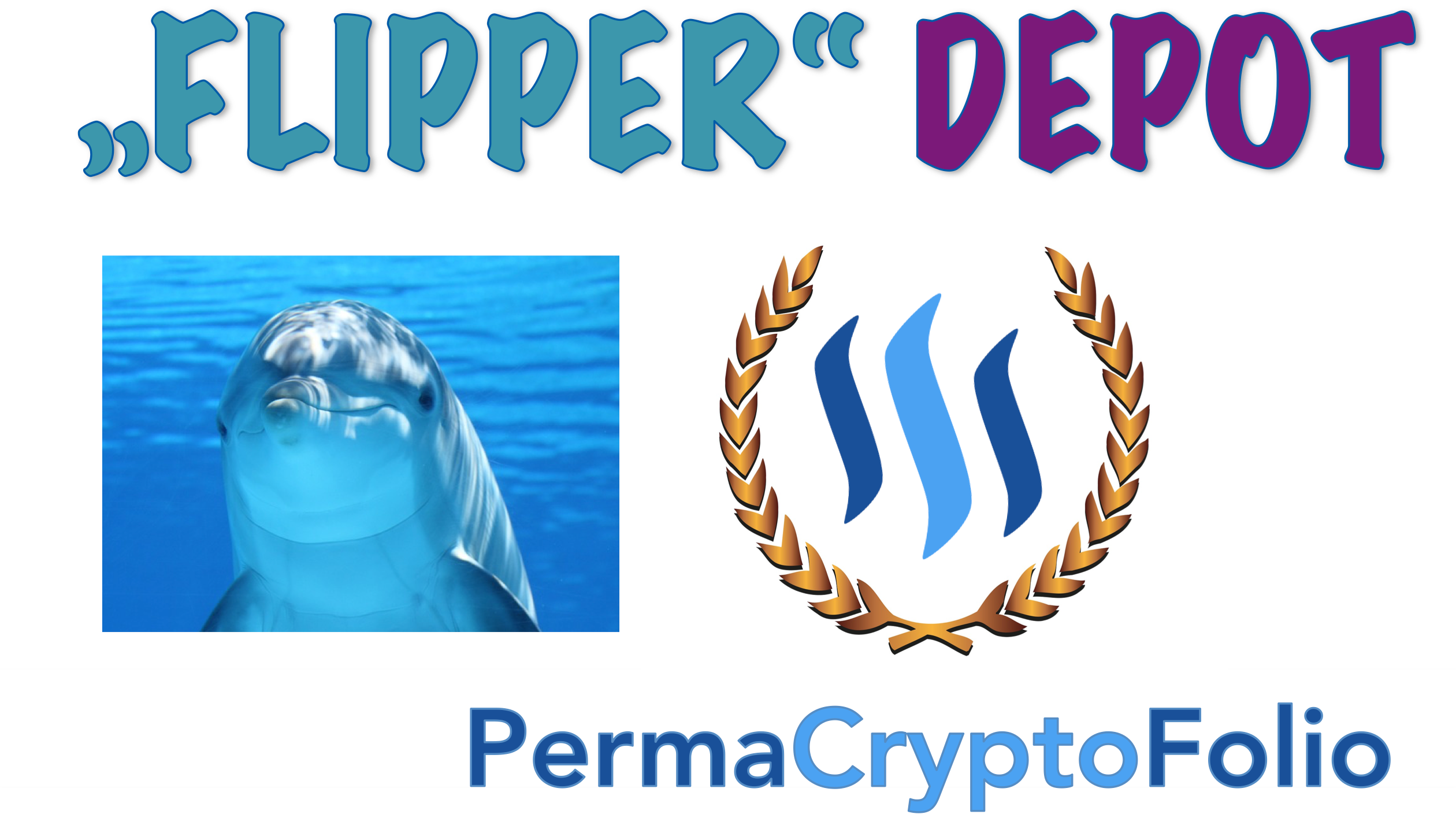 We all know our "Flipper". He is a friendly, sympatic and strong dolphin. For FLIPPER depot the same applies. Maybe you do not have read the rules for the PermaCryptoFolio-experiment in detail, so I will breakdown it for the FLIPPER depot now.
Rules for FLIPPER depot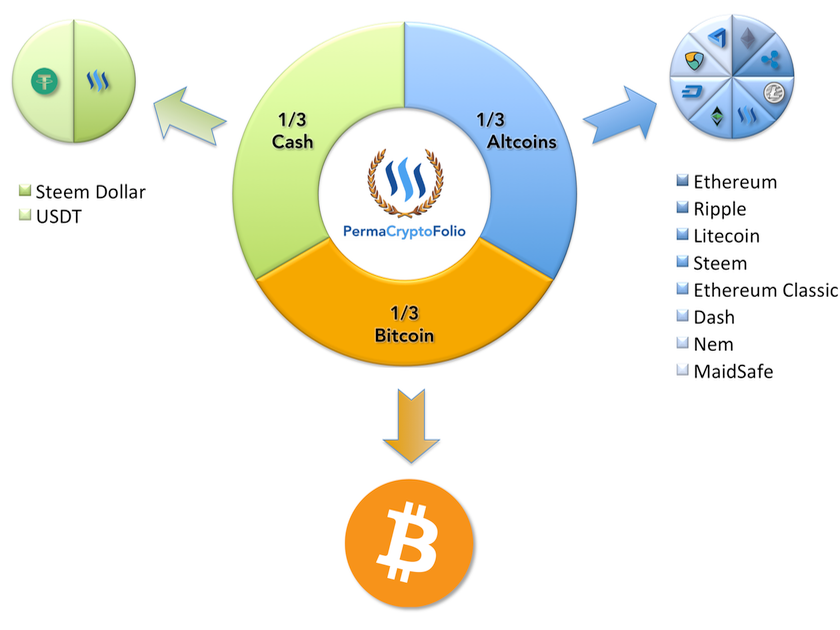 FLIPPER depot will invest 1/3 in Bitcoin, 1/3 in Altcoins and 1/3 in Cash (US Dollar).
Rebalancing of the FLIPPER depot will happen if the value of one proportion (Bitcoin, Altcoins, Cash) exceeds 5/12 of the total value of FLIPPER depot.
FLIPPER depot invests in the major 8 altcoins by market capitalization behind Bitcoin.
Altcoins are rebalanced if one altcoin exceeds 25% of the total value of the altcoin proportion.
Weakest altcoin will be substituted if another altcoin reaches rank #8 in market capitalisation.
Cash is invested 50:50 in USD Tether and Steem Dollar.
Cash postition will be rebalanced if one proportion exceeds 60% of the total value of the cash position.
Initial investment: 12 Bitcoin.
FLIPPER depot is traded on Poloniex exchange.
All cryptocurrencies will be withdrawn from Poloniex immediately after purchase.
This experiment starts on 1st of september 2016.
That's all!
Let's connect
If you want to get updates about this project, and you are already on twitter, facebook or google+, please follow one of the hyperlinks.
Disclaimer
The author is already invested in all of the cryptocurrencies mentioned in this article. Nothing on this posting is to be taken as trading advice. Everything on this article is for educational purposes only. Trading cryptocurrencies carries a high level of risk, and may not be suitable for all investors. Read the full disclaimer in the comment section.
Thank you for reading!